A car accident in Macon isn't so uncommon. With a growing number of cars on the roads every year, it is not surprising that at least a few drivers drive irresponsibly. Even if you are a calm person, the collision will leave you confused and anxious about whether you are at fault. You may not know who to contact first – an ambulance, your family, or a Macon automobile accident attorney.
This guide gives insight into what procedures you must follow after a car accident in Macon.
Things to Do After a Car Accident in Macon
Here are the steps you should take after a car accident in Macon, Georgia.
1. Get Medical Care
Even in a state of shock, you should not overlook the importance of ensuring that everyone involved is safe. The first thing you can do is seek emergency care. If serious injuries occur, do not hesitate to call 911 so that the police and ambulance are notified. Once this is done, you can be relieved that help is on the way.
2. File a Police Report
Filing a police report immediately is important as this report serves as vital evidence for your insurance claim and comes in handy if you decide to file a personal injury lawsuit after careful consideration. Narrate the incident honestly to the police officer with a detailed explanation of the crash. You must take this step even if you are unharmed in the crash. The police document can be used in all your further proceedings related to the accident.
3. Take Photographs of the Scene
Photographs are strong evidence for all claims after a car accident in Macon. You can click pictures of your injuries and the state of your car using your mobile phone. You can even make a video of the whole scene for stronger evidence. While your case or claim is being considered, the pictures and videos speak volumes.
4. Talk to Witnesses
Testimonies from witnesses can be of great use to your lawyer while your case is being presented. If there are people who witnessed the accident, talk to them and get information as soon as possible. You can even get their names and phone numbers for future use.
5. Get the Other Driver's Information
Just like every piece of information from the scene is important, so is the other driver's personal information. Talk to him or her and get their name, phone number, and information regarding the insurance company.
6. Never Admit Fault
In the difficult mental state, you must be in after the accident, you might tend to apologize to the other driver even if you are not at fault. Experts say that this must be avoided at any cost. You must never admit fault or say sorry to the other driver as this statement of yours becomes a valid point against you for insurance companies.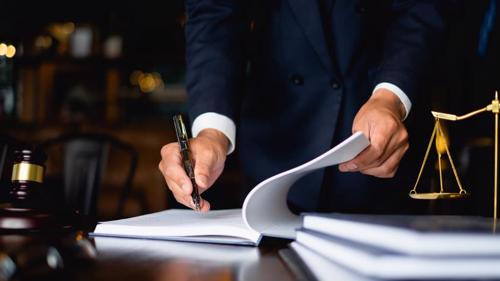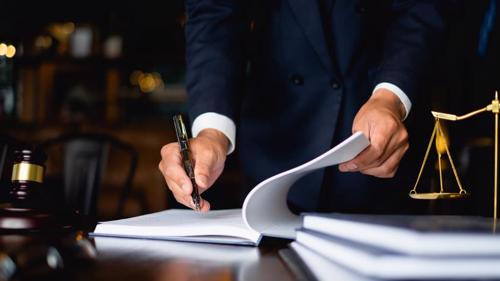 7. Get Yourself Examined by a Medical Practitioner
Even if you do not have any injury, you must get checked by a medical practitioner immediately after a car accident in Macon. You never know which action or inaction of yours will turn against you while claiming insurance. Moreover, on an initial self-examination, many injuries might not be apparent. A thorough examination and medical care will prevent your minor injuries from worsening later.
8. Speak to a Car Accident Lawyer
Speaking to a car accident lawyer must be the priority before speaking to the other driver's insurance company. Insurance companies can trick you into speaking things you never intended to say. An experienced lawyer can take steps to prevent any such mistakes from your side.
9. Call Your Insurance Company
Delaying a call to your insurance company can badly affect your car insurance claim. Speak to them right away so that the paperwork can be done smoothly. They can suggest you automobile repair shops approved by them so that you don't have to pay from your pocket. A lot of care has to be taken while filing a claim.
Once the most crucial steps after a car accident in Macon are taken, it is time to find out if there is a case. Your accident attorney is the best person who can advise you on such legal matters. Remember that all car accidents do not end up in a lawsuit, but if yours does, you have to be legally prepared for the court procedures.
Why Is Seeking Legal Support Quickly Important?
It should be kept in mind that the best time to call a car accident lawyer is right after the accident happened in Macon, after getting medical attention. Building a case is actually a difficult task that might take a lot of time, depending on the evidence available. If getting fair compensation is on your mind, you should not delay calling a lawyer.
Gathering evidence is a crucial step in building a case, and this happens in the best way only if the lawyer can reach the scene as soon as the accident happens. Public or police can knowingly or unknowingly tamper with physical evidence. This can be avoided if there is a legal team to assist you with the case.
When you contact a lawyer immediately, your attorney will reach out without losing any time and analyze the situation to find out if any legal action is required. If a case is possible, your attorney will start work on the spot by collecting evidence to build a solid case. Ultimately, lawyers are keen on getting you the deserved compensation without much delay. For this, they will build a strong case and fight till you get justice.
Contact a Macon Auto Accident Lawyer Today!
Insurance companies have expert lawyers who try to minimize your compensation or even make it possible to deny your claim. Then there are insurance companies that call you right after the accident to talk you into taking a low offer. Such moves from the companies have to be dealt with efficiently, and accident lawyers are great at this.
Car accident attorneys make sure that you get what you deserve. If the insurance company is not ready to pay you fairly, you can file a personal injury lawsuit with your lawyer's help. Macon has several car accident lawyers who can help you file a lawsuit and support you in every step after the crash. They are experts in the field who can take care of legal matters while you are still recovering mentally and physically. These expert lawyers not only give you timely advice but also help you get the deserved compensation.
Contact our personal injury lawyers in Macon to learn more.