The death of a loved one due to another person's negligence or carelessness is among the most devastating tragedies one can face. Such losses are unexpected and are usually psychologically, emotionally, and financially draining. When such a loss occurs, you may have the legal rights to claim compensation in a wrongful death action.
At Bethune Law Firm, our Mableton wrongful death lawyers understand that it is difficult to take legal action while you are grieving a loved one's death. Seeking the advice and legal representation of a lawyer takes the burden of pursuing a lawsuit alone off your shoulders. Our lawyers are dedicated to helping individuals recover the compensation they are entitled to in wrongful death lawsuits. If you've lost a loved one due to another party's negligence, call our personal injury lawyers today at 4048757800 to evaluate your case and find out whether you have a valid legal claim.
How is Wrongful Death Defined in the State of Georgia?
According to Georgia Code Title 51, Chapter 4, wrongful death is defined as a death caused by the careless, negligent, or deliberate act of a person or entity. Examples may include the death of a patient who was put on an incorrect medication by a nurse or doctor, a defective product that malfunctions and causes a person's death, or a fatal DUI car accident.
Wrongful death claims are usually centered on similar grounds as personal injury claims, except that a person didn't survive their injuries. Under Georgia law, some of the causes that provide legal grounds for a wrongful death claim include:
Medical malpractice
Dangerous or defective products
Criminal acts, including intentional homicide
Faulty construction and engineering malpractice
Nursing home neglect or abuse
Sanitation issues like contaminated food
Driving under the influence of drugs
Improper or illegal service of alcohol
Who is Qualified to File A Georgia Wrongful Death Claim?
Georgia law states that the victim's spouse qualifies to file a wrongful death claim. In the absence of the spouse, the children of the decedent have the right to recovery. In the absence of the spouse and children, the deceased person's parents are entitled to recovery for the wrongful death of their child. In the absence of a spouse, children, and parents, the administrator of the deceased person's estate has a right to file a wrongful death claim.
If the decedent didn't leave a will and a spouse pursues a claim, Georgia law requires that they share a portion of the proceeds from a wrongful death lawsuit award with the children. However, this law guarantees that the spouse will keep one-third of the settlement award in a wrongful death claim. Where a minor child is involved, the right to recovery is bestowed on the parent or legal guardian until the child is 18 years old.
What Types of Damages are Recoverable?
In Georgia wrongful death claims, entitled individuals have a right to recover "the full value of the decedent's life without deducting any of their personal or necessary expenses had they lived." Therefore, surviving family members can recover compensation for:
Pain and suffering (including that of the decedent before passing)
Emotional distress
Medical and funeral expenses
Present and future lost wages
Loss of companionship and consortium for the spouse
Loss of inheritance for children
Loss of benefits like retirement benefits
Loss of love and protection for children and spouse
Punitive damages (in some cases)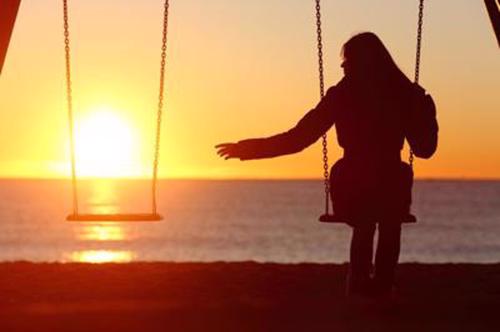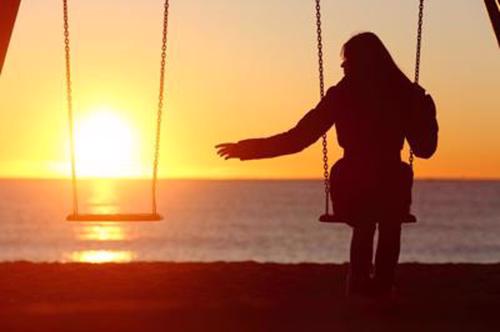 Can Surviving Family File For Punitive Damages?
Yes. The plaintiff in a wrongful death claim can file for punitive damages for wanton or willful misconduct of the defendant. For the court to find it appropriate to award these damages, the plaintiff must provide sufficient evidence to prove that the defendant acted negligently willfully and without regard for the decedent's safety.
How is Negligence Proved in a Wrongful Death Case?
In a Georgia wrongful death claim, the plaintiff has the burden of proving that the defendant was negligent and that their actions led to the death of their loved one. Generally, the four elements that should be established to prove liability are:
Duty of care
The plaintiff has to prove to the court that the defendant owed the decedent a duty of care at the time or in the situation.
Breach
The plaintiff must show how the defendant violated or breached this duty of care. They may have done so through omission or commission of an act, and where another reasonable person in the same situation would have acted appropriately.
Damage
The breach of duty by the defendant directly caused the death.
Causation
The plaintiff must show that the death resulted from the defendant's actions and not any other cause.
How Do You Start a Wrongful Death Claim in Georgia?
After the loss of a loved, it may be difficult to find the right cause of action. However, it is important to find out whether you have a valid claim and a right to recover compensation for the death of your loved one. If you aren't sure of how to start a wrongful death claim, it is important that you speak to a Mableton wrongful death lawyer as soon as possible.
At Bethune Law Firm, our attorneys lend a listening ear to determine whether you have a case and establish your legal options. We help you set up an estate by going through the content of the will and establishing who should be the estate's representative. We can also guide you on how to file a claim minus a representative.
After that, we investigate your case to find out what happened to your loved one. This helps us determine if you have a merited case under Georgia's wrongful death laws. This process also helps us name a potential defendant in your case. If you're ready to file a lawsuit, we help you file the correct documents to start the claim process.
Schedule Your Free Case Review With Bethune Law Firm
Wrongful death is defined as a death caused by the negligent, careless, or willful act of another person or entity. These claims are filed by surviving family members of a decedent or the administrator of the decedent's estate. Under Georgia law, there are various reasons that provide legal grounds for wrongful death claims, including medical malpractice, defective products, and criminal acts.
If yours is a merited case, you may recover compensation for the death of your loved one in a Mableton wrongful death claim. We can help evaluate your case to find out if you have a valid claim and set up an estate. If you have lost a loved one due to another party's negligence, call us today at 4048757800 for a free case evaluation.