Every day, truck accidents happen all across the United States. Victims sustained severe injuries and even lose their lives. The impact of a truck accident can be earth-shattering. If you've been involved in a truck collision, you should seek the help of an experienced Mableton truck accident lawyer.
At Bethune Law Firm, we are ready to build a strong case to help you get the justice you deserve. All at-fault parties should be held responsible for their actions. We can help you recover damages, including medical expenses, lost earning capacity, mental anguish, property damage, and lost wages.
Contact us today at 4048757800 if you have any queries. Our personal injury lawyers will protect your rights. We offer free case reviews. Get started now before Georgia's statute of limitations expires!
What Should You Do After a Truck Accident?
After a truck accident you can take these steps to help prove your claim:
Call 911
Calling 911 is the first issue you should handle after a Mableton truck accident. Use your smartphone to call this hotline immediately. If you are critically injured, ask any involved party or onlooker to call 911.
Help Others
If you aren't severely hurt, help other involved parties that may require assistance. Get them to a safe place if they are in danger.
Exchange Info
Get relevant information from the parties involved once you are done helping them. Names, addresses, and mobile numbers are essential. Don't forget to note down the trucking company's name, insurance details, and license plate details of the truck.
Document the Scene and Speak with Witnesses
Your smartphone or camera can come in handy in the event of a Mableton truck accident. Record any relevant details, including vehicle damage, bruises, cuts, and skid marks. Talk to witnesses at the scene of the accident to find out what they saw. Note down everything they have to say.
Seek Medical Attention
Get help from first responders if you have been hurt. They can sterilize any cuts and patch you up on the scene. If you have sustained severe injuries, visit the nearest hospital for medical attention.
Contact an Attorney
Call Bethune Law Firm immediately if you are involved in a truck accident. Our experienced Mableton truck accident lawyers will advise you on what to do. Don't make the mistake of signing away your rights to the trucking company's legal team before speaking to Bethune Law Firm. Speak to us first to find out more about your legal options.
What are the Laws Regarding Truck Accident Liability in Mableton, Georgia?
Commercial trucking companies in Georgia are required to follow both federal and state trucking laws. Truck drivers and trucking companies may be held liable for violations of any rules and regulations. The Federal Motor Carrier Safety Administration issues safety guidelines such as driver hours, truck maintenance, truck weight, and licensing. Every Mableton truck driver must have a commercial driving license.
The state of Georgia operates under comparative negligence laws. More than one individual may share blame under this doctrine. A 100 percent scale is used to determine liability in Georgia. You may be entitled to seek compensation if your liability is 49% or below.
How Can a Truck Accident Lawyer Help?
Truck accident lawsuits in Mableton are complicated. It would be best if you hired an experienced Mableton truck accident lawyer to fight for your rights and protect your interests. At Bethune Law Firm, we can help you with:
Investigation
Our competent legal team will conduct independent investigations to unearth what happened in your truck collision. We will determine all liable parties and prove fault.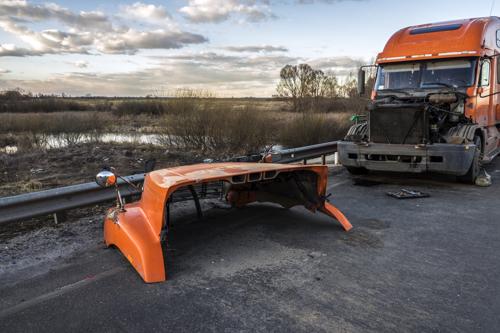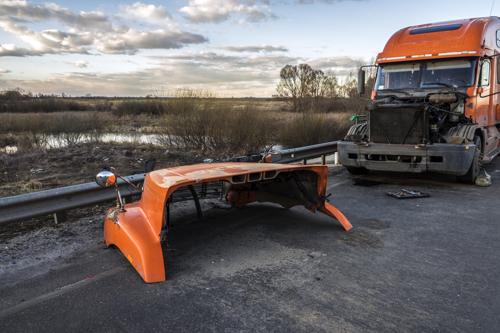 Filing a Claim
Our legal team will file your claim once we are done with our preliminary findings. This claim will include a fair settlement evaluation for your Mableton truck accident claim. Our accomplished Mableton truck accident attorneys will ensure we file your claim before Georgia's time limit expires.
Negotiations
Bethune Law Firm can help you get the best settlement for your claim. We are seasoned negotiators who won't rest until the defense offers you the best settlement.
Litigation
Our trial lawyers are ready for litigation if out-of-court negotiations don't work out. We will prepare a strong case proving the defendant's fault. Our Mableton truck accident lawyers will prove the defendant's actions led to your injuries and damages.
What Types of Compensation Can I Receive in Mableton, Georgia?
In Georgia, you may be entitled to the following damages following your truck accident claim:
Economic Damages
These are the most common damages for truck accident claims. You may recover compensation for expenses like lost wages, vehicle damage, medical bills, and domestic services.
Non-Economic Damages
These damages aren't easily measurable. You can recover compensation for aspects like pain and suffering, loss of consortium, emotional stress, and disfigurement.
Punitive Damages
These damages aren't meant to compensate for your damages. They are meant to deter similar actions by the defendant in the future. The state of Georgia caps punitive claims at $250,000. However, the court can lift this cap if the defendant was under the influence of drugs.
Is There a Deadline for Filing a Claim in Mableton?
You have two years from when the Mableton truck accident occurred to file a truck accident claim in Mableton. You may not recover any damages if you fail to take legal action within these two years.
Who Can be Held Liable?
Someone has to be responsible for your Mableton truck accident, if not you. The truck driver is one of the parties that can be held liable. Actions such as drunk driving, speeding, and texting while driving can cause a truck collision. However, this isn't the only party that can be at-fault for your truck accident in Mableton, Georgia.
The trucking company, the company who loaded the truck, and the vehicle or parts manufacturers can also share the blame. These parties can be held liable if their actions or inactions led to your truck collision.
Review Your Claim With a Mableton Truck Accident Lawyer
Truck accidents have disastrous effects. Having a qualified Mableton car accident attorney by your side can help you with your case. Contact our legal team at 4048757800 if you want to hire an experienced lawyer to handle your claim.
Our experienced legal team at Bethune Law Firm has been handling Mableton truck accident claims for a long time. We will handle everything for you, including evidence collection, case evaluation, settlement negotiations, and litigation if need be.
Contact us today at 4048757800 to find out if you have a case. We offer free case evaluations to discuss your legal options. Get started now before Georgia's statute of limitations expires!