If you have recently suffered an injury due to an accident caused by another person's carelessness or negligence, then you are advised to get in touch with a Mableton personal injury lawyer as soon as possible for assistance. The problem with physical injuries is that you have to deal with more than just pain – there are rehabilitation expenses to cater to, medical bills to pay, prescription medicine to buy, and lost wages due to your inability to work as a result of your injuries.
If you're currently worried about your future due to injuries suffered as a result of another person's negligent actions, get in touch with us at Bethune Law for legal assistance. Our professional and experienced personal injury attorneys are here to fight for your rights and ensure that the at-fault party is held liable and that you are well compensated for your damages. Contact our personal injury firm now and schedule a free, no-obligation, initial consultation with our attorneys today.
What Should I Do After an Injury?
As a victim, there are things that, if you do right after the accident, could help ensure that you increase your chances of getting compensated while guaranteeing your wellbeing. Immediately after the incident, make sure you:
Seek Medical Treatment
Seeking treatment should be the first thing you do even if you think or feel you are fine. Some injuries aren't immediately noticeable, especially when you're in shock.
Take Photos and Videos
If you are still able-bodied, consider taking photos and videos of your injuries and what caused the accident. The photos/videos you take can serve as the evidence you need to build a strong case when seeking compensation.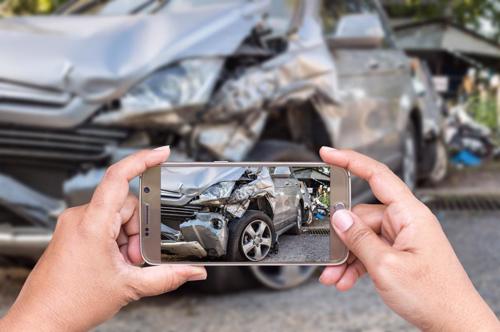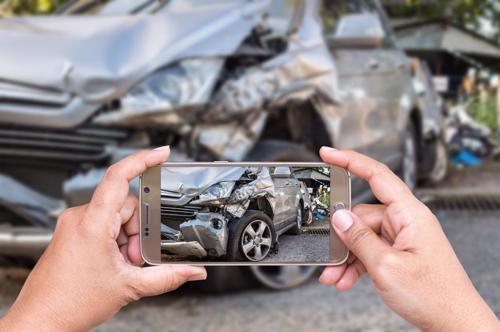 Keep Records
Make sure you compile all documents and reports related to the accident – and that includes repair bills, police reports, medical bills, photos of your injuries, and employer records that prove lost wages.
Make sure you get the names and contact information of the people who witnessed the incident.
Report the Incident
Immediately after the accident, make sure you report it to the relevant authorities – call the police if you've been involved in a car accident or notify your supervisor if it's a workplace accident. Remember to ask for copies of the accident reports created.
Never Admit Fault
Avoid speaking of the incident with those around or those responsible and don't admit fault as you could end up hampering your chances of getting compensated. The only person you are advised to speak to concerning the incident is an attorney. Get in touch with Bethune Law Firm for expert legal guidance and counsel.
What are the Benefits of Hiring a Personal Injury Attorney?
As personal injury lawsuits tend to be complex and difficult, injury victims are generally advised to hire the services of an injury lawyer in Mableton, Georgia. There are a couple of benefits to having a lawyer represent your best interests in court, and they include:
Case Preparation
When it comes to personal injury claims, it's worth keeping in mind that insurers only seek their best interest and are out to save as much as they can. Having an attorney by your side can be beneficial as he or she is there to fight for your rights by making sure that insurers do not lowball your claim. When you hire a lawyer, the first thing they do is start preparing your claim using the available evidence to make sure they build a case that'll bear fruit.
Settlement Negotiation
A lawyer will also take the time to negotiate with and talk to all involved parties throughout the entire process to ensure a preferable settlement is reached. Throughout the process, the attorney will work diligently to ensure that you get well compensated for your damages and injuries.
Trial Preparation
Should your case go to trial, you can rest easy knowing that your lawyer will use their experience and skill to represent you before a court of law. The attorneys at Bethune Law are experienced, and highly-qualified professionals with the skills and knowledge needed to represent your best interests.
How is Liability Determined?
The terms "no-fault" and fault are often confusing as they lead to black-and-white thinking where people assume that they cannot receive damages if they were partly at fault for the accident. However, it's worth noting that few states in America apply contributory negligence and still follow the "no-fault" rule; but Georgia is not one of them.
The state of Georgia is what's known as a modified comparative fault state. In Georgia, any injured persons are free to recover damages through a claim as long as their blame for the accident is less than 50%. "Fault" is also used in calculating damages. However, the much you are paid as compensation is reduced by how much at fault (percentage-wise) you were.
That means that you will lose damages for being partially at fault. Nevertheless, the much you are paid as compensation might still be greater than what insurers might offer. Get in touch with us at Bethune Law Firm for more on fault calculations.
How Much Time Do I Have to File a Personal Injury Claim in Georgia?
According to Code section 9-3-33 of Georgia laws, actions that lead to injuries have to be filed before a court of law within two years of the accident happening. In other words, accident victims have two years to file an injury claim. It's worth noting that this period comes into effect from the day the accident happened.
How Much Will a Mableton Personal Injury Lawyer Cost?
Most accident victims avoid hiring a lawyer because they think that hiring one costs a lot of money. However, that isn't always the case. At Bethune Law Firm, we understand that most injury victims are struggling and offer our legal services on a contingency fee basis.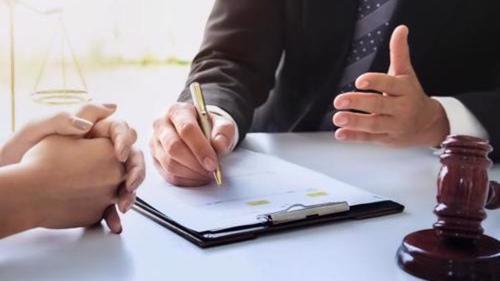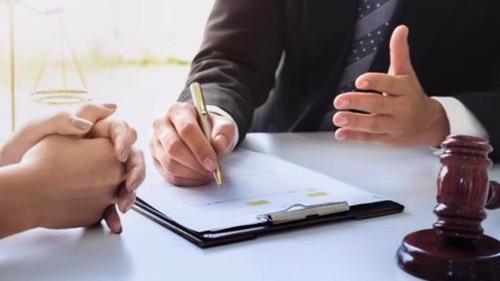 That means that you, as our client, are not required to pay any money, be it an upfront fee or consultation fees, to enjoy our legal services. We will cater to all expenses and costs throughout your case and will only get paid if we win the claim – it is as simple as that.
Types of Personal Injury Cases We Handle at Bethune Law Firm
Our attorneys handle all types of personal injury claims, including:
Car Accidents
Automobile accidents can cause life-altering injuries that range from lifelong disability to chronic pain. Our car accident attorneys have the experience needed to help ensure that you get compensated for your injuries and loss.
Wrongful Death
The wrongful/sudden death of a cherished one due to the negligent actions of another can ruin the lives of his or her dependents. Wrongful death suits allow compensation to be awarded to the deceased's family following their death. The attorneys at Bethune Law Firm have extensive legal experience when it comes to handling wrongful death lawsuits and can help you during this sensitive and trying time.
Truck Accidents
Accidents involving trucks often are catastrophic considering the size difference between tractor-trailers and standard cars. Commercial truck drivers are typically held to higher safety standards by the federal government, something that often results in legal complexities when it comes to determining fault and liability in semi-truck accidents. If you've been injured our truck accident lawyers can help you recover compensation for lost wages, injuries, disability, medical expenses, and other unforeseen costs.
Call Bethune Law Firm Today for Experienced Legal Representation
If you live in Mableton, Georgia, and are looking for a skilled attorney that can help you seek compensation for your injuries, then give Bethune Law a call today and schedule a no-obligation, free-of-charge consultation with our attorneys. We are here to help you ensure that you are compensated for your damages, injuries, and loss by putting those responsible to task. Time is of the essence when it comes to personal injury cases, which is why you need to call (phone) now and schedule a meeting today.