Being involved in any car crash can be a traumatic experience for everyone involved. Often, survivors are left feeling lucky after a fatal crash. They are grateful for walking away from a potentially fatal accident. Unfortunately, surviving a car crash can lead to a chain of problems for the victims and their families.
Car accident survivors face a myriad of problems, including requiring extensive and expensive medical treatments, dealing with emotional trauma, and financial difficulties. In addition to the medical and financial issues, many car accident survivors end up requiring round-the-clock care. This puts a significant strain on the victims and their families. If you or a loved one has been involved in a traumatic car accident, our team of Mableton car accident lawyers can help you obtain the rehabilitation and financial compensation owed to you.
In the midst of coping with the aftermath of a traumatic auto accident, attempting to navigate Georgia's legal system without a specialist's help adds extra emotional and physical stress for the victims and their families. Seeking legal assistance is often the first step to getting car accident victims the care you need.
At Bethune Law Firm, we specialize in helping injury victims in Georgia get the compensation due to them. We have a large and competent team of experienced car accident lawyers and are ready to discuss your case. Contact our personal injury lawyers on 4048757800 for a free consultation today.
How Much Does A Car Accident Lawyer Cost In Mableton, GA?
In the case of personal injury claims, you will find many lawyers in Mableton, GA, and throughout the country who handle car accident cases on a contingency fee basis. What "contingency fee agreement" means is, if a law firm or attorney does not win your case, you do not pay.
Under Georgia law, anyone who has suffered an injury due to a car accident or any other road accident can file an accident injury claim if the crash was the fault of another party. However, while this may seem straightforward, the financial implications following a car accident plus the high cost of obtaining expert legal help are what deters most people from making car accident claims even when they know they were not at fault.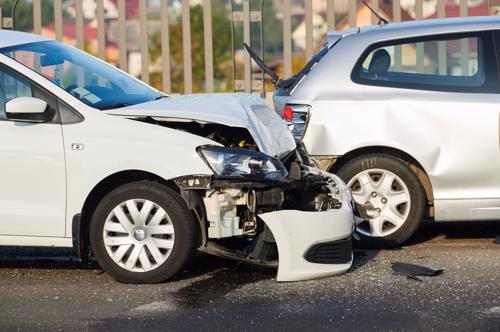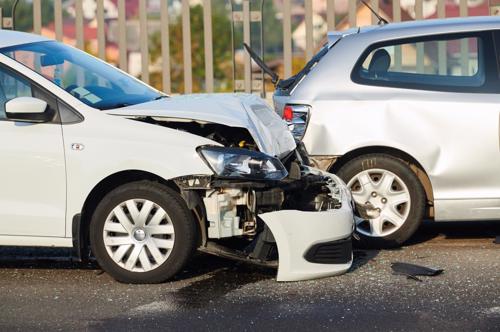 The contingency fee agreement was introduced to help resolve this dilemma and give victims a fair chance to pursue the compensation owed to them even if they're not in a financial position to pay the upfront fees required to hire a personal injury lawyer.
It is part of Bethune Law Firm's ethos to provide help and support to car accident victims on a no-win-no-fee basis in enforcing legal rights. There are no upfront costs at all! Request a free consultation today.
What Should I Do Immediately After A Car Crash?
Taking these steps after an auto accident can greatly increase your chances of a successful claim:
Call For Help!
Calling emergency responders, including the police, in the aftermath of a car crash is commonplace in Georgia and is a mandatory requirement when there's any physical injury or disagreement between those involved. Make sure to be clear about your situation, location, and clarify the kind of help you need.
Check On Others
If it's safe to do so, check on others involved in the crash and move yourself and other injured persons to the side of the road so that you are away from further potential injuries. If injured parties cannot be added, or will incur further injury or damage by moving them, then wait for trained first responders to arrive, so you don't cause the injured person(s) more harm.
Get Information
Many car accidents in Georgia end up in a payout by the at-fault party's insurance company. It's imperative to get the other driver's information to ensure that the negligent or at-fault party can cover any liability should the need arise.
Get the other driver's name, telephone number, insurance information, address, and vehicle number plate and so on. Also, get the names and other contact information of any witnesses as they may prove invaluable in helping answer the question of liability if it arises.
Record Details
If your phone is intact and you're able to, use your phone to take photos of the car accident, such as the road where the crash occurred, damage to vehicles, skid marks, vehicle positions before they were moved etc. You'll want to take as many photos of the scene as practicable to preserve vital evidence as you might not have the chance to do so later.
Write Down What Happened
You should get a pen pronto and write down an account of all details connected to the crash as soon as possible. Sign and date your notes. Doing this will make sure you recall crucial relevant facts that may help you obtain the compensation you deserve.
Don't Admit Fault
Admitting fault after a car crash if you perceive that you were responsible for the crash. You are much better off waiting for the police to arrive and telling your story without admitting or assigning fault. Later, when you lodge a claim, new circumstances or evidence may come to light that confirms you are not liable.
Seek Medical Attention
Even if you don't notice any symptoms after the crash, seek medical attention to ensure there are no unidentified or internal injuries. Often, injuries sustained from a car crash may not be noticeable due to the accident's shock and can worsen in the days that follow.
Contact A Car Accident Lawyer
Whether you were just a passenger or a driver, you may have legal rights when it comes to car accidents. Calling a reputable Mableton, GA, car accident lawyer in the wake of a crash is an excellent way to ensure you get the best possible results in your car accident case. The initial advice you receive in the aftermath of a car crash will likely significantly impact the success of your injury claim.
Why Do I Need An Attorney After A Car Accident?
A knowledgeable and experienced Mableton car accident lawyer can assist you in several ways after a traumatic car accident, including:
Case Preparation/Investigation
Our experienced lawyers will put their skills to use and take their time to investigate the potential causes of the crash. A lawyer will also help determine all liable parties and lodge your claim on your behalf within the set time limits.
Settlement Negotiations
Your attorney can handle negotiations with the insurance companies while focusing on your recovery. Lawyers understand how to get their hand on the necessary supporting documentation to ensure insurance companies don't deny or undervalue your claim. If you attempt to handle negotiations with insurance adjusters on your own, you may not recognize their attempts to misconstrue your statements and reduce your payout.
Court Preparation And Representation
If the insurance company denies your claim or refuses to offer a reasonable settlement for property damage and your injuries, your lawyer can help file a lawsuit and represent your interest in court.
What Types Of Damages Can Car Accident Claimants Recover In Georgia?
While car crashes are different for everyone, most survivors can agree that no matter what, the aftermath of a car accident has monumental emotional, physical, and financial implications.
That being said, understanding how much you can recover or recoverable damages can bring you some peace of mind. Typical recoverable damages for car accident claims include:
Economic Damages
These damages aim to compensate the claimant for any financial losses and have an actual monetary value. For example:
Medical expenses
Lost wages
Property damage expenses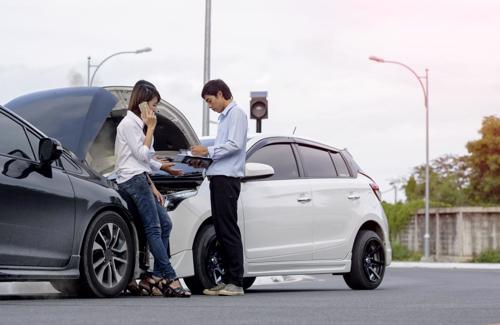 Note that the greater the crash's financial implications, the larger your settlement or compensation will be.
Non-economic Damages
You may also recover non-economic damages alongside economic damages. Non-economic damages are losses that cannot be assigned a dollar value, such as:
Pain and suffering
Diminished quality of life
Emotional trauma or distress
Punitive Damages
In addition to economic and special or non-economic damages, you may also be able to recover punitive damages. These are not meant to compensate you for anything but instead are awarded to punish the at-fault party for grossly negligent actions or behavior.
How Is Fault Determined In Georgia?
Georgia is an at-fault state, which means that the party responsible for the crash must pay the resulting damages. If the car crash was not your fault, this means you can lodge a claim against the insurance provider of the at-fault driver and recover 100% of your losses.
Georgia uses a modified comparative negligence rule to settle a car insurance claim, which means claimants can only recover compensation if they were less than 49% at fault. Therefore, if it is determined that you were less than 49% at fault, then your recoverable damages would be reduced in proportion to your percentage of fault.
How Long Do Claimants Have To Make A Car Accident Claim In Georgia?
You are free to lodge your car accident claim in Georgia within 2 years from the date of the crash. Note that once this time period (also known as "statutes of limitations") has passed, your car accident claim will be barred, and your right to sue lost forever. Don't delay. Our Mableton car accident lawyers are ready to get the ball rolling when you are. Get in touch today!
How Can I Obtain An Accident Report In Mableton, GA?
Involved parties can obtain a copy of their car accident report in Mableton by visiting any precinct or Police Headquarters. Note that a valid form of identification, such as a driving license, will be requested.
You can also obtain your accident report via email by sending you an email request with a copy of valid photo identification to policeopenrecordsofficer@cobbcounty.org.
Contact a Mableton Car Accident Lawyer Today
It can be difficult to cope with injuries while struggling to determine liability, and if you are unfairly blamed for the accident, you won't recover the full compensation you're owed. If you were involved in a car crash in Mableton or anywhere in Cobb County or Georgia, you need to get in touch with the car accident lawyers at Bethune Law Firm. We will investigate your case and guide you every step of the way. Call us on 4048757800 to schedule a free no-risk consultation and learn more about how our legal team can help.