Were you or someone in your family injured due to someone else's fault? If so, Georgia law allows you to seek compensation for your damages from the at-fault party. Proving negligence of the responsible party is crucial to obtaining the maximum compensation for your injuries. But it's not easy and requires the intervention of a professional Smyrna personal injury lawyer.
That's where Bethune Law Firm comes in handy. We are a trusted name in Smyrna for personal injury lawsuits. The team at Bethune Law has more than 20 years of experience representing thousands of clients in Georgia. Our team is 100% committed to representing victims who have been seriously injured or lost a loved one due to the negligence of another party.
We have worked with victims who have been involved in accidents such as car, truck, and motorcycle crashes, pedestrian accidents, slip-and-fall accidents, work-related accidents, and premises liability cases. Call Bethune Law Firm at 4048757800 today for a free consultation.
What Should You Do After An Injury?
Many people are confused as to what they should do soon after an accident. Whether you are involved in an auto accident or work-related accident, there are certain steps that you need to follow to guarantee your safety and help build a strong case. Here is what you need to do soon after an accident:
Get Medical Treatment
Even if you are not seriously injured due to the accident, it's advisable to seek medical assistance. Most victims who are involved in minor accidents may not feel any pain or discomfort soon after the incident. There might be internal damage that isn't immediately noticeable. Hence, you should seek medical treatments and retain the records of such treatments.
Document Evidence
If you are in a position to take photos or video the scene of the accident, you should do so. Take notes of how the accident occurred. These are important to prove your case when filing a lawsuit against the defendant.
Report the Incident
Report the accident to the police if you are involved in an auto accident. If you are involved in a work-related accident, you should report the incident to your supervisor or immediate superior.
Get Contact Information
Don't forget to get the names and contact details of any witnesses to the accident. Witnesses play an important part in proving the negligence of the at-fault party.
Do Not Accept Blame
One thing to remember is that you should never admit fault for the accident until you speak to a qualified and experienced personal injury lawyer at Bethune Law Firm.
Contact A Smyrna Personal Injury Lawyer
The next step is the most important thing to do after an accident. You should call a personal injury lawyer at Bethune Law to handle your case.
Why Do You Need A Personal Injury Lawyer?
There are many benefits of hiring a professional personal injury lawyer to handle your case. Filing a personal injury lawsuit involves many factors such as interviewing witnesses and getting experts to testify on your behalf. Only a professional and an experienced accident lawyer can help prepare and file your case in such a way that you get the maximum compensation for your injuries.
Negotiating with insurance providers is an important part of obtaining maximum compensation for the victim. An experienced lawyer knows how to negotiate with insurance companies and get you the compensation that you rightly deserve.
The experienced lawyers at Bethune Law are prepared to take your case to trial if the insurance company isn't willing to pay you the maximum compensation. Trial preparation is an important aspect of winning your case and getting the maximum amount of compensation for your injuries. Call Bethune Law right now to handle your case and obtain maximum benefits for your damages.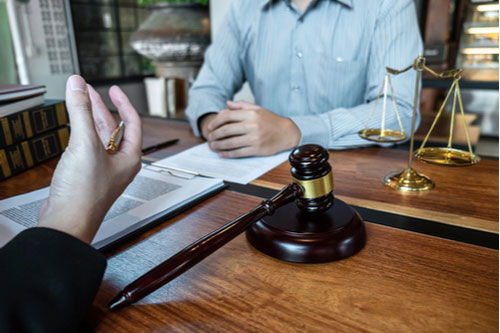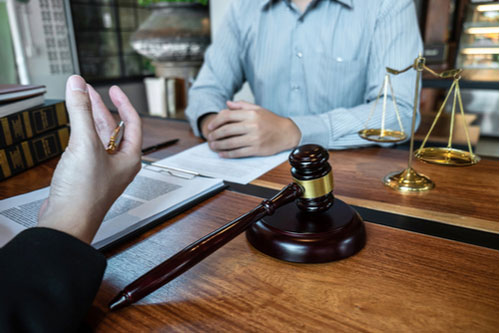 How Is Liability Determined?
Georgia's comparative negligence standard can significantly reduce or even eliminate your compensation after suffering injuries due to an accident in Smyrna. A reliable personal injury attorney can maximize your odds of compensation. The lawyer will gather evidence to build a strong case for the at-fault party's negligence. There are four elements involved in proving the negligence of the defendant such as:
The defendant has a duty of care to the victim, such as drivers' responsibility to drive carefully and follow traffic laws.
The defendant breached his/her duty of care.
The accident occurred as a direct result of the defendant's breach of duty.
The victim suffered injuries as a result of the accident.
How Much Time Do I Have To File A Personal Injury Claim In Georgia?
The victim has two years from the date of the accident to file a lawsuit. If not, the statute of limitations in Georgia will come into effect and make it impossible for the victim to file a case.
How Much Will A Smyrna Personal Injury Lawyer Cost?
All personal injury lawyers at Bethune Law work on a contingency fee basis. That means you don't have to pay anything until our lawyers prove your case and win the rightful compensation. There are no out of pocket fees involved in handling your case. You only need to pay a percentage of the compensation awarded to you if our lawyers win the case for you.
Types Of Personal Injury Cases We Handle At Bethune Law Firm
We handle a wide variety of personal injury cases at Bethune Law Firm. Here are some of the most common types of injury cases that we handle:
Car Accidents
Car accidents are quite common in the state. Thousands of people are injured or killed each year in Georgia due to car accidents.
Truck Accidents
Truck accidents are common in GA and cause serious injuries and death to victims and untold hardship to their families. The victim can sue the truck driver as well as the truck company for damages.
Wrongful Death
Wrongful death happens due to someone else's negligence such as in an auto accident, medical malpractice case, or workplace accident.
Contact Bethune Law Firm Today
When you or someone in your family is involved in an accident in Smyrna, GA due to someone else's fault, the law allows you to claim compensation for your injuries. You need to work with an experienced personal injury lawyer to prove the negligence of the defendant and claim compensation for your injuries. Call Bethune Law Firm today at 4048757800 for a free case evaluation.