A car accident often results in a myriad of injuries and damages, and it's quite common to find yourself facing a whole list of medical bills and other aftershocks that could last you a lifetime. For instance, you may suffer an injury that never truly recovers and causes you residual pain for years to come. This could be something like joint pain or back pain, that may prevent you from engaging in activities or doing your work as you once could.
However, you don't need to face this potential disaster alone. You can work with a professional to help make sure that you get the justice and compensation that you rightfully deserve. At Bethune Law, you can hire a formidable Smyrna car accident lawyer with the knowledge and skills to see you through the entire legal process in pursuit of justice.
Our personal injury attorneys understand how devastating an accident injury can be to the victim and their family. That's why we are always dedicated to helping car accident injury victims to rebuild after a car crash. Whether the accident resulted in major or minor damages, our lawyers can help you.
Get in touch with us today at 4048757800 to schedule a free consultation with our legal experts.
How Much Does a Car Accident Lawyer Cost?
When considering hiring a lawyer for your car accident case, you might be wondering if you can really afford a lawyer. After all, the medical expenses and other damages following an accident might have put a dent in your finances.
Fortunately, we can assure you that the experienced and professional representation we offer is not beyond your financial capacity. We have plans in place to ensure that almost any victim of a car accident in Georgia can pursue justice. Our lawyers provide a contingency fee arrangement, meaning that you won't need to pay a penny upfront for any of our services. You only pay us when we win compensation on your behalf.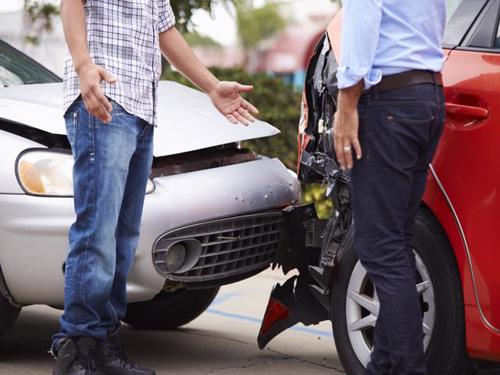 A contingency fee arrangement usually entails paying a percentage of the compensation award to the lawyer or the law firm. You and your lawyer agree that when the case is won, you will pay a percentage of the settlement award to the law office. In many cases, the agreement will have provisions for when you win the case but no settlement.
The idea behind this kind of pricing is that your lawyer will be forced to work hard to win your case as their paycheck will be depending on it. This way, you will have the peace of mind that they are doing their best.
What Should I Do After a Car Accident?
After a car accident, you should take these steps:
Ensure You Are Safe
Once you move your vehicle to a safe spot, turn it off, and get out. If you leave the engine running after an accident, you may cause further damage and even pose a fire hazard. Fuel leaks could ignite from the excess heat and sparks that might come from a damaged engine.
Contact the Authorities
In case there's a significant injury, property damage, or death, you need to call the police. Be sure to ask for a police report and get the name and badge numbers of the attending officer.
Don't Leave the Scene and Check on Others
Before assessing the extent of damages, ensure that everyone at the scene is okay. See if anyone needs immediate medical attention and get it for them. In case someone is unconscious or has severe injuries, avoid moving them unnecessarily until professional medical help arrives.
Exchange Contact Details
If you're able, get the contact information of the other driver and any witnesses present at the scene before you leave. The most important contact details include their names, phone numbers, and addresses. Keep in mind that witness statements about the accident could serve as valuable evidence for your claim.
Record the Scene of the Accident
Take pictures and videos from different angles and distances, and try to capture the:
Damage to the vehicles involved
Any skid marks, potholes, road signs, traffic signals, vehicle parts, etc.
The scene of the accident
Your injuries and those of others involved (with their consent)
Damaged property
Driving conditions
Don't Admit Fault
Even if you think you are at fault, just don't admit fault or guilt to anyone. This can be difficult, especially when the other driver acts belligerently or starts to throw accusatory remarks at you. No matter the case, don't say things like "my fault" or "I'm sorry" or sign any statements besides official police reports. Such admissions of guilt could be used against you at a later date.
Seek Medical Attention
Whether you have any visible injuries and/or feel pain or not, you need to see a doctor as soon as possible. Your doctor should have the final say on the severity of your injuries. At times, the injuries from an accident won't show up immediately and failing to get medical attention might result in further complications.
Contact a Smyrna Car Accident Lawyer
Working with a lawyer will ease the burden of having to collect facts, documentation, and evidence to build a detailed and concise case for a claim settlement. Call your lawyer as soon as you can so that they have enough time to build a case as needed.
Why Do I Need a Lawyer?
An attorney is crucial when filing a car accident claim due to their experience in:
Case Preparation
Your lawyer will be responsible for investigating the accident and checking all the factors that support your case. They also make sure that there are no aspects where the defendant's insurance company could bring up to deny the claim
Settlement Negotiation
Your car accident lawyer will negotiate with the defendant's insurer on your behalf. This will avoid the added stress of these negotiations with unfaltering insurance companies so that you can focus on getting better.
Trial Preparation
Your lawyer will also guide you in terms of your legal options, especially when the defendant is unwilling to reach a reasonable settlement amount. They will also be ready to take your case to trial and represent your best interests.
What Type of Damages Can I Recover?
In Smyrna, Georgia, you are able to recover the following damages through an auto accident claim:
Economic Damages
Economic damages, also known as special damages, include compensation for monetary losses that a victim suffers from a car accident. They include:
Any past, current, and future medical costs related to the injuries caused by the accident
Property damaged in the accident
Past current and future wages/earnings lost as a result of the accident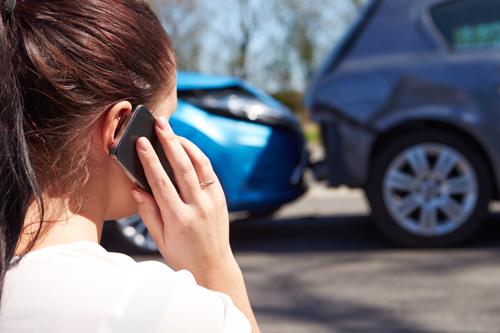 Non-Economic Damages
Also known as general damages, non-economic damages are the non-monetary losses suffered as a result of the accident. Some of these include:
Pain, suffering, and physical discomfort from the injuries sustained
Emotional and physiological distress
Loss of enjoyment of life
Loss of consortium and companionship
Scarring and disfigurement
Punitive Damages
These are quite rare in car accident cases but will be awarded under certain conditions, such as in cases involving hit-and-run or drunk driving. These are awarded to serve as an additional punishment to the defendant for their reckless conduct, malicious behavior, or blatant disregard for other people's lives and well-being.
How is Fault Determined?
Georgia is an At-Fault state, which means that it's the responsibility of the person who caused the accident to compensate the victim who suffered damages. As such, the most important thing in your case will be to prove that you were not at fault and the other person is liable for the damages and injuries you sustained.
When driving on the road, all motorists are expected to exercise a reasonable level of care to ensure that everyone stays safe and reaches their destinations unharmed. There are also traffic laws and guidelines to this effect. Anyone who disregards the safety of other road users or doesn't follow these laws is said to be acting negligently and will be responsible for any damages they cause in a car accident as a result of their negligence.
How Long do I Have to File a Georgia Car Accident Claim?
In Georgia, the statute of limitation for personal injury cases, including car accident cases, is two years. The clock starts running on the date of the car accident. This means you should file your lawsuit before the two years elapse, otherwise, you will be forfeiting your rights to file a lawsuit on the same in the future.
How Can I Obtain an Accident Report?
You can collect your accident report from the Sheriff's station, the local police, or Georgia's Highway Patrol Unit that handled your accident. You can also get it online by contacting an attorney from Bethany Law and asking them to get one for you.
Contact a Smyrna Car Accident Lawyer Today
If you or a loved one has been involved in a car accident in the Smyrna area, working with an experienced accident lawyer is your best bet. At Bethany Law, we have a team of professional and experienced car accident lawyers in Smyrna that are more than ready to protect the rights of car crash victims and pursue justice on their behalf.
Our key goal is to make sure that the parties at fault provide you with the compensation you need and deserve to make a full recovery. As we mentioned earlier, you won't need to pay us a penny until we've won the case. Call us at 4048757800 to receive a full case evaluation and understand your legal options.