Truck accidents are not like any other car crash because of the various laws that are involved in such cases. Truck drivers are usually under strict rules because of the nature of the job. At times, a truck accident could be the result of the driver being too fatigued to focus because of the strict deadlines they have to meet.
Other times it could be a result of substance abuse. Whatever the case may be, it is important to get a Smyrna truck accident lawyer to help you when you have been involved in such a case. A lawyer will take you through the legal process to ensure you get the rightful compensation.
Are you involved in a truck accident case in Georgia, and in need of legal help? Call us at Bethune Law Firm to get an experienced personal injury lawyer for your case. We have experienced truck accident lawyers that can handle even the most complex of cases and ensure you get the compensation you deserve. Call 4048757800 today to speak to our legal experts and know how to move forward with your truck accident case.
What Should You Do After a Truck Accident?
The first step should be to call 911 and report the accident. Then, if you are able, help any injured people on the scene. Get an ambulance right away to get professional medical help.
Exchange your information to enable proper tracking down of insurance. Get the phone numbers, addresses, legal names, and their insurance details.
If you have a phone, you can take pictures of the scene and also a video if it helps. Additionally, you should interview any witnesses present as witness statements go a long way in determining the facts.
Seek medical attention if injured. It is important to keep any documents and expense reports the professional medical personnel gives you, as they will be a big help when determining the extent of damages in the form of medical expenses.
Contact an attorney to help with filing any legal procedures.
What are the Laws Regarding Truck Accident Liability In Georgia?
This means finding out who is at fault for the accident. Georgia is a state that has the at-fault law. That means that if the accident was the result of negligence on the truck driver's part, they are liable and will have to pay or provide compensation, by law.
If the fault is determined to be the other driver's because they were;
Talking or eating when driving
Have a poorly maintained car (with issues such as no working brake lights)
Driving too closely to the vehicle involved in the accident
If one driver breaks the traffic laws while the other observed them
Once enough evidence is gathered by the relevant party (in most cases the insurance adjuster), the fault will be determined and the guilty party will have to face the repercussions.
How Can A Truck Accident Lawyer Help?
An experienced truck accident lawyer will be able to do the following for you;
Carry Out A Detailed Investigation
Your lawyer will get the right information from the witnesses. They will talk to them and go through the police reports and evidence collected to determine the liable party. A lawyer that has resources will be able to determine the fault and ensure that you get the compensation you deserve from the guilty party. Without the lawyer to do this, the insurance company may claim that the victim is also at fault in a bid to provide the lowest settlement or get their client off scot-free.
Filing A Claim
It may sound easy when you hear it, but filing a claim could earn you more problems if not done properly. You may get your claim denied if you do not follow the right procedures and legal process to get the compensation. A lawyer can help you during the process to ensure you file everything right.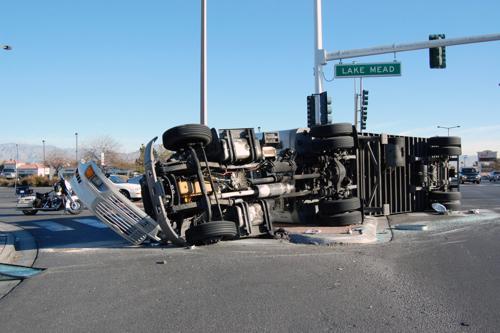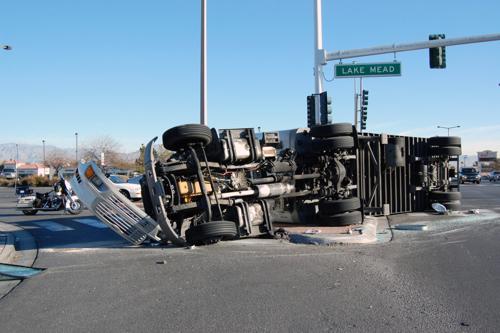 During Negotiations
Your lawyer will be present during the negotiations and will be able to see what strategies the other party comes up with so that they can challenge them. With an experienced truck accident lawyer, you stand a better chance of getting the compensation you deserve. They can recommend the approach that will get you the best legal result.
Litigation
Once you decide to take legal action, the insurance representatives may try to get you to admit fault when it is not the case. A lawyer will be paramount in ensuring this does not happen. An experienced lawyer is aware of the laws and regulations that govern the trucking laws in Georgia. They will ensure your rights are protected, especially if you have an injury from the accident. They will re[present you while you are in recovery.
What Types of Compensation Can I Receive?
You are able to recover compensation for the following types of damages through a truck accident claim in Georgia:
Economic
These are such as loss of wages, medical expenses that have to be paid to treat any injuries that occurred during the accident, loss of future business opportunities, costs of rehabilitation, and any other monetary damages suffered by the victim.
Non-Economic
These include mental anguish, emotional distress, physical disfigurement resulting from the injuries attained during the accident, death (if it has occurred), lowering the quality of life for the victim, among others.
Punitive Damages
These are measures taken to punish or penalize the responsible party for their conduct that caused the accident. If they are proven to have shown willful misconduct, fraud, malice, etc, and there is clear evidence of this they may be subject to having their driver's license revoked or placed on probation for a certain amount of time.
What Is The Deadline for Filing a Truck Accident Claim in Georgia?
Georgia's statute of limitations gives the victim two years after the accident to file a claim. If you do not file it within this time period, you will no longer be able to recover compensation for your injuries.
Who Can be Held Liable For a Truck Accident?
The following parties can be found responsible for causing a truck accident in Georgia:
Truck Driver – For the reasons stated earlier.
Trucking Company – For an unrepaired vehicle, for having a driver working more hours than the required ones leading to fatigue, and not conducting required maintenance checks.
Company Who Loaded the Truck – For not having proper management systems which led to the violation.
Vehicle or Parts Manufacturers – If they knowingly supplied faulty parts that contributed to the accident.
Contact Our Smyrna Truck Accident Lawyers Today
Need an experienced truck accident lawyer in Smyrna? Call Bethune Law Firm today and have skilled lawyers represent you. We have over 20 years of handling injury claims in Georgia and know what it takes to win your claim. Call 4048757800 today to schedule a free consultation with an auto accident lawyer.