Wrongful death claims are an integral part of the legal system in Georgia and have to be handled with care. If you believe a loved one passed away because of another party's negligence then it is time to start with a comprehensive legal claim.
To do this, you will want a trusted Redan wrongful death lawyer on your side. At the Bethune Law Firm, our Redan injury lawyers are committed to helping our clients with their wrongful death claims and know how to do things the right way. To get started, give us a call at (404) 875-7800.
How is Wrongful Death Defined in the State of Georgia?
Wrongful death is defined as any type of death that is caused due to another party's negligence whether it's intentional or unintentional. This can include:
Improper Alcohol Service
Neglect at a Nursing Home
Pedestrian Accidents
Contaminated Food
Driving Under the Influence
It is best to go through these details with the help of a Redan wrongful death lawyer at the Bethune Law Firm. We will focus on the evidence, assess what is needed to file a wrongful death claim, and ensure everything is focused on fighting for justice. To learn more about what we can do for you, please give us a call at (404) 875-7800.
Who is Qualified to File A Wrongful Death Claim in Georgia?
For a wrongful death claim to be filed in the state of Georgia, you will have to be a surviving family member and/or an estate administrator. In most cases, the surviving family is going to be the first to submit the wrongful death claim. If there is no surviving family member then the responsibility moves onto the estate administrator. To focus on your specific situation, please take the time to reach out to our law firm at (404) 875-7800.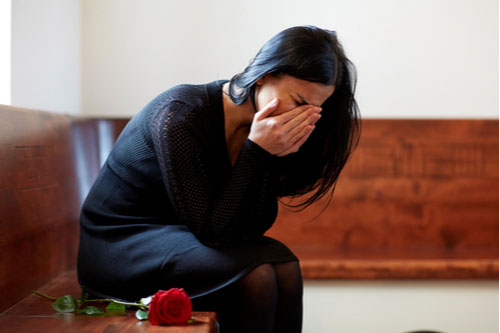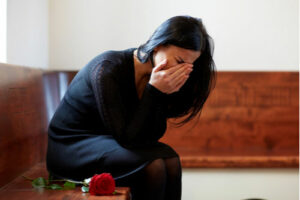 What Types of Damages are Recoverable?
In general, the most common damages that are recoverable will be economic damages. This will include any type of costs that have been paid by the family or estate after the individual's death. This can include medical expenses, burial costs, and anything else that has been paid out.
You can also focus on non-economic damages when it comes to a wrongful death claim. This can include grief, PTSD, stress, and anxiety that has hurt the surviving family. You can list all of this in your wrongful death claim against the other party.
Can Surviving Family File For Punitive Damages?
It is important to note that surviving families cannot file for punitive damages in the state of Georgia. This can only be done if the judge believes additional charges must be laid. This is going to be based on the case details and what regulations were broken by the defendant.
However, the surviving family and/or estate administrator will not have the ability to move forward with this type of damages unless they have the approval of the judge.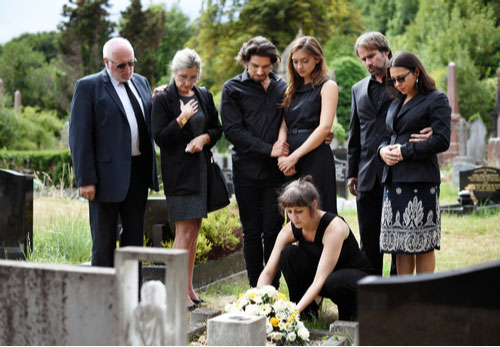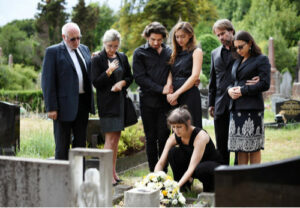 How is Negligence Proved in a Wrongful Death Case?
With any type of negligence in a wrongful death claim, there is going to be a four-step assessment of the case facts. It will start with the duty of care when it comes to the defendant's responsibility in that particular situation. For example, a bartender has a duty of care to serve alcohol safely at a bar.
The next step is to see whether or not there was a breach of duty of care. This means the bartender would have to follow the regulations and if they broke them while serving a customer. After this is proven, you will move onto damages and that entails showing the defendant's actions are what led to the death.
The final step has to do with making sure the death only had to do with the defendant's actions and not something that transpired after.
How Do You Start a Wrongful Death Claim in Georgia?
When it is time to move forward with a wrongful death claim in Georgia, it is important to analyze the facts associated with the case. With our team at the Bethune Law Firm, it is possible to go through these details with the help of a trusted legal expert. We will take the time to put together a comprehensive legal strategy, file the legal claim, and make sure to be with you during the process.
This is essential and it can only happen once you know whether or not you are within the established time limit. A legal claim such as this can only be made if you do it within the first two years from the time of the person's death.
What is the Difference Between a Wrongful Death Claim and an Estate Claim?
It is common to see a wide array of legal terms used during this type of process. The two terms that you are going to come across will be wrongful death claims and estate claims. With a wrongful death claim, the emphasis is on showcasing another party's negligence and focusing on how it caused a wrongful death.
While an estate claim is more about seeking money and/or relevant assets from the estate of the deceased. This is a claim that is made against their estate at the time of death if there is something still owed to them.
It is best to go through these details one by one with our law firm. We can make sure you get a good look at each term and how it plays a role in your specific situation.
Contact a Redan Wrongful Death Lawyer for a Free Case Review
At Bethune Law Firm, we recognize how difficult it is to deal with the loss of a loved one. With this in mind, it's important to understand the value of fighting for their rights. If you believe they were a victim of someone else's negligence then it is time to stand up right now.
With our law firm, you are going to see incredible results and it will work out in your favor. To learn more about what we have to offer, please give us a call at (404) 875-7800.