Are you currently in Redan Georgia? Have you been involved in a vehicular accident that caused personal injuries? If so, it would be helpful to speak with a Redan personal injury lawyer to help advise you on what you should do next. It is important to have proper legal representation if this goes to court.
Our lawyers can help you prepare your case, and also represent you if it goes to trial. Attempting to represent yourself before the court would not likely be your best option. If you would like to speak with one of our Redan attorneys, you can call us today at (404) 875-7800.
Necessary Steps To Take After You Have Been Injured
Once you are in a car accident, it is important to follow these steps. After assessing your own injuries, and the injuries of others, it is important to get to safety if you can. Calling 911 would be the next step, making sure that the police and medical professionals can arrive as soon as possible. It is during this time that you will want to document what has happened. This can be accomplished by using your phone to take pictures, videos, and even record what you remember about the incident.
If there are others that could serve as witnesses, speak with them and gather their contact information. Once the police arrived, provide your statement, absent any indication that you were at fault. After this, you will want to receive medical attention which should include going to the emergency room. It is there that your injuries can be documented, and treated, which can be valuable information when you pursue a lawsuit. Finally, contact a Redan personal injury lawyer in the Redan area to speak with them about what has happened.
The Benefits Of Contacting A Redan Personal Injury Lawyer
There are many benefits associated with seeking legal counsel subsequent to this type of incident. It is important to bring all of your documentation with you, and also tell them what has happened in your own words. If they are able to take your case, you should start working with them right away. They can begin the process of preparing your case, doing discovery to gather more information, and can even help prepare for a potential lawsuit. This may involve coming to a settlement with the negligent party or it may go to trial. Each step of the way, this Redan personal injury attorney will help you on your way toward receiving damages for the injuries you have sustained.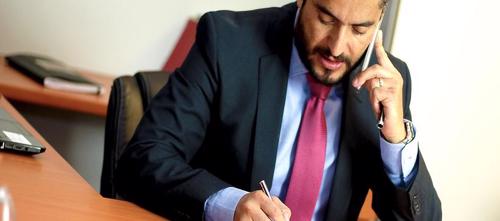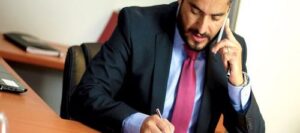 What Type Of Damages Can You Get?
If it is shown to be the fault of the person who will be the defendant, in this case, you can receive damages for what has occurred. These are determined by the court after looking at the incident and will base that monetary amount upon three separate factors. This includes economic damages which will include lost time from work, medical bills, and the cost of the repair and replacement of items that were damaged.
Non-economic damages will include pain-and-suffering, emotional distress, and loss of consortium. In addition to these compensatory damages that you could be awarded, punitive damages may also be available. These are administered against the defendant on the part of the court after they have determined their level of negligence. Punitive damages are a way of motivating the defendant to not repeat what has occurred. In some cases, the plaintiff will receive part or all of this money as a result of this determination.
How The Court Determines Liability In Georgia
Several factors are considered in determining the level of liability that a defendant can be held accountable for after these accidents. They will first determine the duty of care, which amounts to whether or not the defendant owed you, the plaintiff, a duty of care per that situation. If it is determined that they breached their duty of care, they can be held accountable for their actions. The connection between their negligent actions, and the injuries that resulted, will lead them to determine the damages. Although damages are not presumed in the state of Georgia, there will likely be a monetary amount paid to the plaintiff.
What Is The Statute Of Limitations In Georgia For Personal Injury Claims?
The statute of limitations is two years for these claims to be filed. This includes all claims, including personal injury claims. This applies to not only injuries and wrongful death claims. If the lawsuit is not filed before that final date, your case will no longer be considered. That's why it is imperative that you contact our law offices if you are approaching that deadline.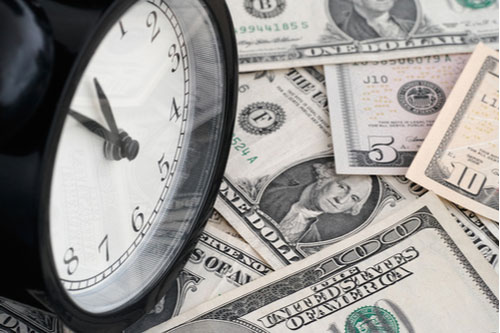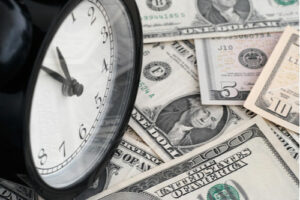 What Is The Cost to Hire a Redan Personal Injury Lawyer
A Redan personal injury lawyer will not take upfront payments. They work on a contingency basis. If they are able to help you obtain a settlement for your injuries, they will earn a percentage of that amount. Conversely, if they are not able to convince the court to award you money for damages, they will not receive any payment at all. In this manner, you will know that our law firm will always do our best to help you obtain a settlement for what has happened.
A Redan Personal Injury Lawyer at The Bethune Law Firm is Here to Help
Our law firm will consider personal injury cases involving wrongful death, truck accidents, and car accidents. We have been able to recover a settlement for commercial vehicle accidents, negligent driver accidents, and also rear-end accidents. You can also contact our law office to discuss your case if you are not sure of how to categorize your accident.
It is vitally important that all people involved in vehicular accidents in Redan contact our office as soon as possible. We will be able to help prepare your case, represent you in court, and help you obtain a potential settlement. If you have not yet contacted a Redan personal injury lawyer, you should call us at (404) 875-7800 to schedule an initial consultation. You can also visit our website to learn more about our law firm.