Truck accidents in Redan can have far-reaching consequences. They can cause severe injuries and fatalities. If you've been involved in a truck accident, you should speak to an experienced Redan truck accident lawyer to determine whether you have a case.
Truck accidents cause more serious injuries than passenger car accidents. Large commercial trucks, including 18-wheelers, big rigs, tow trucks, delivery trucks, and tractor-trailers, risk causing catastrophic accidents when drivers lose control. Bethune Law Firm can help you get maximum compensation if you or your loved one has been injured in a truck collision in Redan, GA.
Call the Redan Injury Attorneys at the Bethune Law Firm now at (404) 875-7800 to find out if you have a case. We offer free case reviews for truck accident claims. Start today to receive the compensation you deserve.
What Should You Do After a Truck Accident?
The measures you take soon after a truck accident can significantly impact your Redan truck accident claim. Here's what to do after a truck wreck in Redan, Georgia:
Call 911
If you are involved in a truck accident, ensure you remain at the accident scene and report the accident. If anyone is severely hurt, call 911. Law enforcement officers will fill out an accident report once they assess the accident.
Help Others
Help anyone who is hurt, including other drivers, passengers, and pedestrians. Carry the injured away from the road to safety.
Exchange Info
Make sure you exchange information with all other parties involved in the accident. Remember, it is hard to track down other parties once they leave the scene. Note down the truck driver's name, phone number, address, trucking company, policy information, and cargo details.
Document the Scene and Speak with Witnesses
Take photos and videos of the crash using your camera or phone. Photographs can help determine fault in a truck crash. Such evidence can also show the extent of your injuries and vehicle damage.
Ask any witnesses at the scene of the accident for their contact details. Witnesses may be called to the stand to testify in your case. Speaking with witnesses may help your Redan truck accident lawyer build a strong case.
Seek Medical Attention
Whether you are injured or not, seek medical attention. Don't disregard receiving treatment because you think you are fine. During a truck accident, your adrenaline may kick in, preventing you from feeling pain or realizing you are injured. Disregarding medical treatment after a truck crash in Redan may end up affecting your ability to seek compensation.
Contact a Redan Truck Accident Lawyer
If you believe you deserve compensation for your damages and injuries, contact a trusted truck accident attorney in Redan to get the justice you deserve. Bethune Law Firm has been helping victims of Redan truck accidents get the financial settlement they are entitled to.
How Can A Redan Truck Accident Lawyer Help?
A Redan truck accident lawyer at Bethune Law Firm can help you get the compensation you deserve. We can help you with:
Investigation: Our reputable attorneys go through all evidence, including dashcam footage, witness statements, police reports, and medical records to build a strong truck accident claim.
Filing a Claim: Set procedures should be followed when filing a claim before Georgia's statute of limitations expires.
Negotiations: At Bethune Law Firm, we will handle all negotiations on your behalf to ensure you get maximum compensation for your injuries.
Litigation: Our trial lawyers are ready to represent you in court if settlement negotiations don't work out.
You can find out more about your legal options by contacting Bethune Law Firm. Our experienced truck accident attorneys will help you by conducting thorough investigations to find the at-fault party. We will ensure you get the best compensation for your injuries and damages.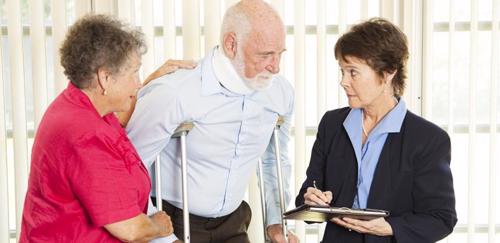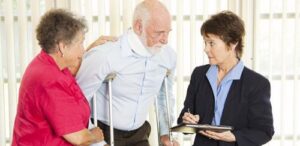 What Types of Compensation Can I Receive in Redan, Georgia?
You may be entitled to receive the following types of compensation if you are involved in a truck accident in Redan, GA:
Economic Damages
These are monetary losses that you incur due to a truck accident. They include medical expenses, lost income, property damage, and other out-of-pocket costs like travel expenses.
Non-Economic Damages
These are losses that aren't easily calculable. They don't have a precise dollar value, including pain and suffering, loss of consortium, emotional distress, and loss of reputation. In Georgia, there is no limit on the compensation you can receive for pain and suffering damages.
Punitive Damages
These damages are aimed at punishing the defendant due to their reckless or negligent actions. For instance, these damages may be awarded if a truck driver was drunk driving. Punitive damage awards are capped at $250,000.00 in Georgia.
Is There a Deadline for Filing a Claim?
The statute of limitations in the state of Georgia for personal injury claims is two years. This implies that you have to file your claim within this period if you want to recover damages for your injuries. If you file your lawsuit after two years, the defendant can have it dismissed.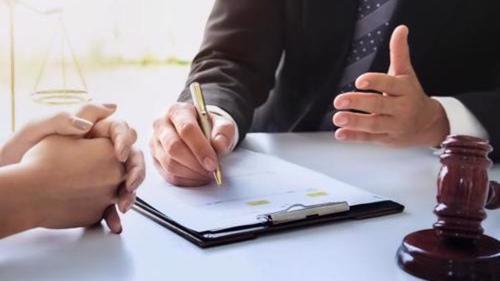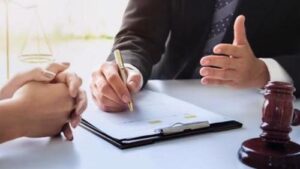 How is Fault in a Truck Accident Determined?
In Georgia, the modified comparative fault system is applied when determining fault. You may still be able to recover compensation for your injuries if your fault is less than 50%. At Bethune Law Firm, our seasoned Redan truck accident attorneys will use evidence, including police reports, photos of the accident scene, vehicle damage, and the driver's logbook, to determine fault.
Who Can be Held Liable?
Determining fault in a truck accident case will ultimately expose the negligent party in a crash. Insurers and personal injury attorneys will attempt to unearth who is liable. Here are some parties that can be held liable:
Truck Driver: Drunk driving, speeding, and distracted driving are reckless actions that can cause a crash.
Trucking Company: Violations such as improper truck maintenance can lead to truck accidents.
Company Who Loaded the Truck: Improperly loaded or overweight cargo can cause a driver to lose control and crash.
Vehicle or Parts Manufacturers: These parties may be held liable if parts such as faulty brakes or defective engines cause truck accidents.
A Redan Truck Accident Lawyer at the Bethune Law Firm is Here to Help!
If you've suffered injuries and damages after a truck accident in Redan, reach out to an experienced truck accident attorney immediately. Truck accidents can cause more severe injuries and fatalities compared to other vehicle accidents.
Contact Bethune Law Firm today to speak to a reputable Redan truck accident lawyer regarding your case. Our legal team will offer you sound legal counsel, guiding you throughout your case. We offer free case reviews for truck accident cases in Redan, Georgia. Call (404) 875-7800 to get started.