If a negligent truck driver has caused you to be injured, finding legal representation should be a priority. Paying for medical bills, and the cost of replacing or repairing your vehicle can be very expensive. If it can be determined that the accident was the result of negligence on the part of the driver or truck company, legal action can be pursued.
To proceed forward, you will need to work with a competent McDonough truck accident lawyer that is well-versed in Georgia personal injury law. The easiest way to get proper representation is to contact our law offices. We can talk with you about your situation. If you need legal help now, contact us today by calling 4048757800.
What Should You Do If Involved In A Truck Accident?
When involved in a truck accident, you should immediately call 911. If you can get out of your vehicle, you can then help others that may have also been involved. Taking photos of the scene along with video would be the next step. This will provide you with evidence as to what has occurred.
You can then exchange information with those that are witnesses to the incident. This information can be presented to a legal team after you have received medical attention. By collecting this evidence, you are making it possible for lawyers to pursue legal action. All of this can be used by truck accident lawyers to assess your case, and if it looks viable, file a claim for you.
Reasons That You Should Work With A Truck Accident Lawyer
Speaking with an attorney about your accident is the next logical step. They can help you in many different ways. They can begin an investigation to add more evidence to your case, and can also file the claim to start the lawsuit.
Once this is done, they can then begin the negotiation process. They will meet with the defendant and their attorney if they have one. If a settlement can be reached, they will create and file all of the paperwork that will be necessary.
However, if settlement talks do not go well, it may be necessary to go to trial. Our legal team will be able to prepare all of the documentation necessary to proceed forward. We have experienced truck accident lawyers who will be able to assist you in obtaining compensation.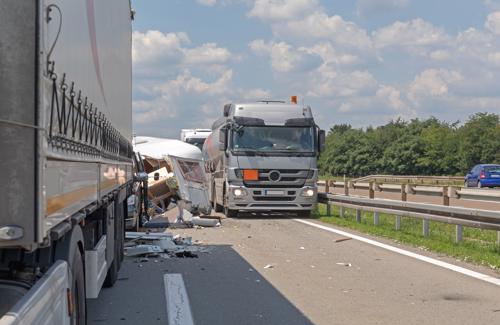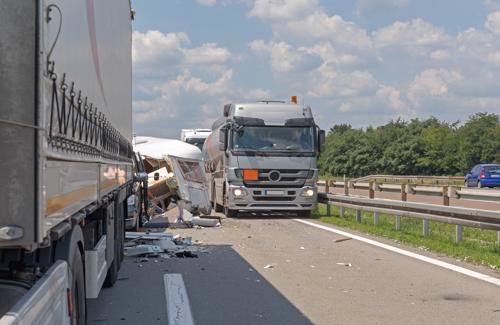 What Type Of Compensation Can You Obtain?
Compensation is typically based upon three forms of assessment. First, the court will look at economic damages. These are the easiest to ascertain as they all have definitive price points. The cost of medical bills, rehabilitation, replacing or repairing your vehicle, and lost time from work can all be assessed quickly.
Next, they will consider non-economic damages. These damages are more subjective. If you have experienced pain and suffering, humiliation, or loss of enjoyment of activities, you can be compensated based upon the assessment of the court.
Finally, punitive damages can be placed upon the defendant if they are found to be grossly negligent in their actions. This amount of money will be added to the final compensation amount.
Are There Deadlines In Georgia For Filing These Claims?
There are definitive dates as to how long you have to file a claim to receive compensation. The date of the accident is the beginning point. The last day that you have to file is two years from that point in time. Should you not file a claim until after that point, you will have no recourse as to obtaining any type of settlement.
That's why it is vitally important to immediately contact a personal injury attorney in McDonough if you have been injured and have suffered losses due to a negligent truck driver.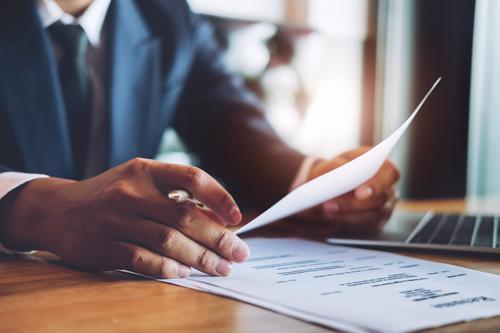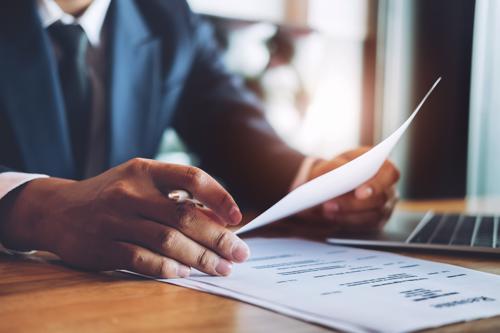 How Is Fault For A Truck Accident Determined In McDonough Georgia?
To prove fault and recover compensation, your attorney needs to prove the defendant violated a duty of care they owed you. An example of this would be violating traffic laws or FMCSA safety regulations. If it can be shown that, through their negligence, they cause the accident, the driver can then be held accountable. For example, if a truck driver went through a red light, and this led to the accident, this would be negligence on the part of the driver.
It is also possible that the company that employs the truck driver can be held accountable as well. If they did not properly vet the driver, or if they were unqualified to drive, this can make them liable for the damages as well. The court will evaluate each driver, as well as all parties involved, which may have led to the accident that happened to you.
Who Can Be Held Liable For A Truck Accident In Georgia?
There are several parties that can be held liable for a truck accident in Georgia. This will include the trucking company, the truck driver, and even the company that is responsible for loading the truck. If parts of the vehicle led to the accident, it is possible to sue the manufacturer.
All of these factors must be considered by the court when determining liability in truck accident cases. This can become very complex, which is why you will need a competent truck accident lawyer to help you if you were injured.
Get a Free Consultation with a McDonough Truck Accident Lawyer
Finding competent attorneys in McDonough, Georgia does not have to be difficult. You can call our McDonough car wreck lawyers at The Bethune Law Firm about your truck accident case. We will then determine if we can pursue legal action.
It is so important to act as quickly as possible so that discovery can be done. It will allow our law firm to gather all of the necessary information to win your case and thereby help you obtain a settlement. Call our law offices at 4048757800 and or fill out our contact form to schedule a free consultation.