If you've had the unfortunate ordeal of getting involved in a car wreck, you should contact an experienced McDonough car accident lawyer right away. In some cases, the accident will result in debilitating conditions that adversely affect the quality of life of the victim(s). What's more, severe car accident injuries will result in exorbitant hospital bills among other damages suffered. But why should you be the one suffering for the negligence of another party?
Our personal injury attorneys at the Bethune Law Firm can assist you in pursuing the recompense you rightfully deserve. We will make sure that the at-fault party/parties are held accountable for their actions. It's not fair to endanger the lives of other people whilst the incident could have been avoided.
We at Bethune Law Firm are well-versed in car accident claims and assure you that we will stop at nothing to ensure that you get the maximum compensation possible to help with the transition process. If you or a loved one has been a victim of a car crash in McDonough, you can get in touch with us via 4048757800 to get a no-cost case review.
How Much Does a McDonough Car Accident Lawyer Cost?
We at Bethune Law Firm are fully aware of the financial strain a car wreck comes with. We believe that you shouldn't have to pay out of pocket in order to receive legal counsel. Also, chances are that you hadn't planned to get hit that day and simply lack the funds to cover your medical bills, lost wages, and other expenses. When you enlist our legal services, you need not worry about paying attorney fees or incurring any other charges. We provide our legal expertise on a contingency basis. This meaning:
It will cost you nothing to visit us and consult with us
Unless we successfully secure compensation for you, we won't charge you a cent
As you can see, we will be on the same page and will have as much to lose as you. We will handle the legal aspect of things while you focus on getting better. If we end up securing financial compensation for you, our fee will be charged as a small percentage of the total settlement amount and the remainder is yours. You have nothing to lose from the start, but stand to gain considerably more.
What Should I Do After a Car Accident?
Being in a car crash is a stressful experience. Following these steps is important for your health and for your ability to get the compensation you owe:
Contact Police
Check if other involved parties are okay (Do Not Leave!)
Exchange Insurance Information
Record the Scene
Never Admit Fault
Seek Medical Attention
Call a Car Accident Lawyer!
Why do I Need a Lawyer?
There are many benefits to working with a car accident attorney. The Bethune Law Firm can help you with the following:
Case Preparation / Filing a Lawsuit
The best part about hiring a car accident attorney is that they will assist you to build a solid case. They will do a comprehensive investigation to find the parties responsible for the accident. They are also conversant with all the legal procedures when it comes to preparing and filing legal documents in courts.
Settlement Negotiation
More often than not, insurers will try to get out of paying your claim. Having an attorney ensures that you get the sum you are rightfully owed. Having a lawyer alone is enough for insurance companies to take your claim seriously.
Trial Preparation & Representation
How you present yourself before a judge really matters. A professional attorney will advise you on how to behave and what to say. In addition to this, the lawyer will effectively argue your case to make sure you get a favorable outcome.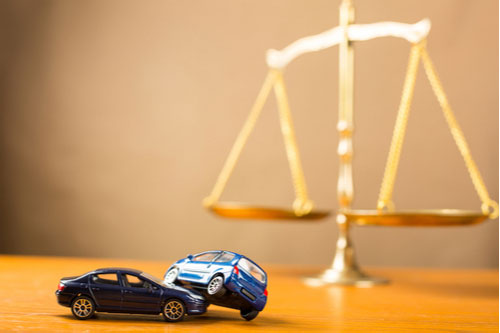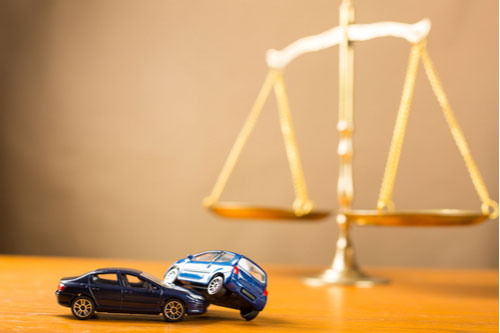 How Much Can I Expect to Receive for My Damages?
If anything was damaged or lost as a result of the car accident, you can probably be reimbursed for it. We frequently assist car wreck victims to recover damages for losses such as medical costs and medicare, lost wages, and car repair or replacement costs. No two car accidents are the same.
You will be compensated according to how much damage you have suffered. Severe accidents can result in long-term losses, which means you can expect to receive a larger amount. Examples include wrongful death, chronic severe pain, disabilities, and other permanent debilitating conditions. Such losses can never be made right with money, but money can offer a financial lifeline that enables you to finance your treatment that will enable you to get on with life.
What Type of Damages Can I Recover?
If you have sustained an injury due to a car accident caused by the negligence of another party, you may be able to recover the following types of damages.
Economic
These damages refer to monetary losses suffered as a result of injuries sustained. They include medical bills, ambulance charges, hospitalization, and emergency care, loss of earning capacity, car repairs/replacement, and so on.
Non-Economic
These damages cannot be measured or given any monetary value. They include things such as diminished quality of life, emotional trauma, pain and suffering, loss of companionship, etc.
Punitive
These damages act as a punishment to other drivers. You should bear in mind that punitive damages are not awarded automatically, and you'll need to definitively prove the other driver acted with malice or extreme negligence. You'll need to show the other at-fault driver behaved recklessly, like drunk driving. These damages can be significant and will exceed your average compensation.
How is Fault Determined in a Car Crash?
After getting involved in a car accident, the first thing to establish is who is at fault. In order to determine fault in McDonough, Georgia, you'll need to prove these key elements of negligence:
Duty of care
Breach of duty of care
Causation
Damages
Simply put, one has to definitively prove that the defendant failed to act in a manner that an otherwise reasonable individual under similar circumstances would have and caused the accident that led to the victim's injuries. You'll also need to show that the injuries suffered were directly caused by the accident.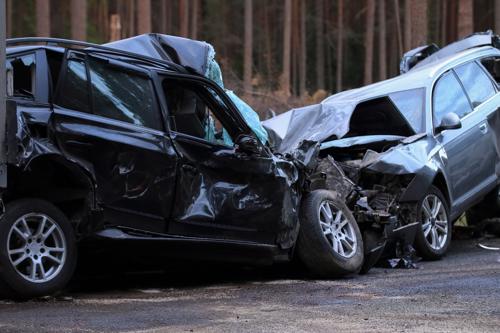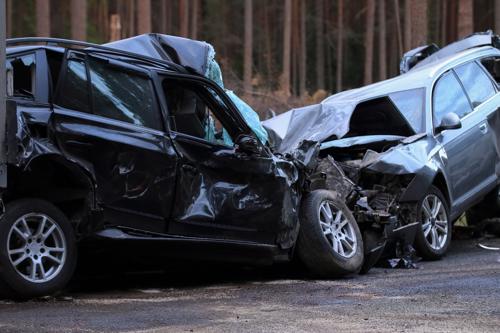 What Can I do if Insurance Denied My Claim?
When you suffer property damage and injuries in a car crash, you can expect car repair/replacement and medical care to be costly. The best-case scenario is that the insurance service provider will accept your claim and disburse your settlement quickly. Although Georgia has stringent laws governing insurance companies, the insurer may still deny your claim. Even if your claim was denied, it doesn't mean all is lost. You've still got options for seeking reimbursement for damages and injuries suffered.
Here's what to do after your insurance claim has been denied:
Begin with the reason why your claim was denied in the first place. After your claim has been denied by the insurance company, knowing 'why' will assist you to determine whether you can dispute the decision.
Your claim can be denied for an array of reasons and can range from lapsed coverage, errors on the form, to the insurance policy not covering your type of claim. Some reasons may be legitimate while others may have grounds for dispute. Review the reasons for denial keenly. Some of the legal options you can take if your car accident claim is denied include:
Write a letter to the insurer concerning the mistake.
File a bad faith claim against the insurer.
Sue the other driver.
What if the Other Driver Does Not Have Insurance?
Georgia isn't a no-fault state. So if the at-fault driver is uninsured, you can file a personal injury lawsuit against the driver directly. With that being said, such cases proceed like normal property damage or personal injury lawsuits. But in most cases, collecting on these payments can be difficult considering that a driver not carrying insurance may have limited assets.
Under the law, they are considered 'judgment proof', which means you won't be able to get much (if anything) from them. Depending on the circumstances of the accident and coverage, you may be able to receive compensation from:
Collision insurance
Health insurance
Med pay
Contact Our McDonough Car Accident Lawyers
Getting involved in a car wreck is a traumatic and stressful experience by itself. Now couple that with the legal hoops that you have to jump to make your claim. With all these hurdles, it can be so easy for you to give up on getting justice. If you or somebody close to you has been injured in a car wreck, it is your legal right to seek fair compensation for damages suffered.
If you are looking for skilled car accident attorneys in McDonough, Georgia, then look no further than here at the Bethune Law Firm. Our attorneys are reliable and can help you navigate the murky legal waters as you concentrate on recuperating. We have helped thousands of car crash victims get the fair reimbursement they deserve.
Reach out to us today at 4048757800 to get a consultation at no cost!