Are you looking for a wrongful death lawyer? If there has been a death in the family, and it was due to another person's negligence, pursuing legal options is important. However, you may not know what to do when faced with these situations without obtaining legal counsel. The grief of losing a loved one is debilitating and you should pursue some type of settlement. Our Johns Creek wrongful death lawyers at the Bethune Law Firm can help you file a claim. Contact our personal injury attorneys today at 4048757800 for a free consultation to review your case and legal options.
How Is a Wrongful Death Defined in the State of Georgia?
In the state of Georgia, it defines wrongful death as a criminal, intentional, reckless, or negligent act by another person or entity which leads to the death of a person. In many ways, this is similar to personal injury claims in the way that it is defined. Over the last hundred years or more, this has been redefined with multiple addendums. Specifically, the Georgia Wrongful Death Act makes this determination by focusing on the five code sections of this act. It outlines what legal grounds people have when dealing with wrongful death claims in the state.
Cases Where You Could Have a Wrongful Death Claim
There are several types of cases that can lead to a wrongful death claim. This includes criminal acts like intentional homicide. Medical malpractice is also defined in this act, specifically through medical injury, misdiagnosis, medication errors, and also errors made during surgery.
Product defects can be pursued under this act when companies produce effective consumer products that are dangerous and ultimately lead to the death of someone. Product liability claims that cite wrongful death may include vehicles, electronic devices, medical devices, pharmaceutical drugs, and appliances. Engineering and faulty construction malpractice lawsuits are also very common. If the death occurred within a nursing home, due to neglect or abuse, these cases can also be pursued.
A person that is found guilty of driving under the influence of illicit drugs or alcohol can be prosecuted if their actions led to the death of another person. Pedestrian accident fatalities, contaminated food, and related sanitation issues are also included. Finally, the improper or illegal sale of alcohol, such as a bartender willingly providing a drunk person with additional alcohol, may be part of a wrongful death lawsuit.
Who Can File a Wrongful Death Claim in Georgia?
The spouse of a deceased person can legally file a wrongful death claim. It is possible for the spouse to also file a lawsuit on behalf of any of the children of the deceased if they are under 18 years of age. The spouse is entitled to one-third of the money obtained in a wrongful death claim. Likewise, the parents and the children of the deceased have a right to file this claim.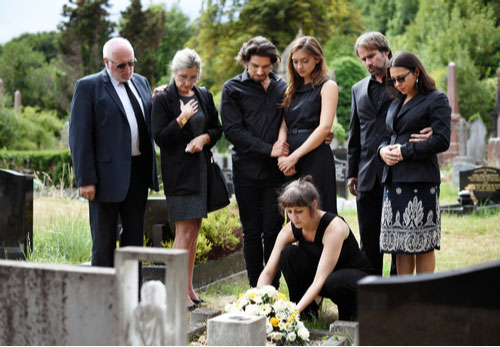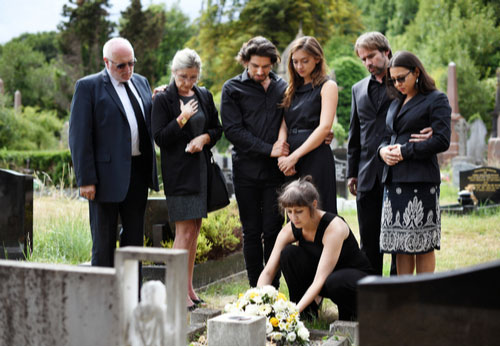 What Type of Damages Can Be Recovered?
There are several categories of damages that can be recovered as a result of winning a wrongful death claim. The first category pertains to what occurs from the time of the negligent act to the time that the decedent has died. For example, someone that is in a car accident who does not immediately die, but subsequently dies at the hospital, could be categorized in this way.
The second category is much broader. It covers all of the losses that will be experienced by the next of kin directly related to the decedent. The purpose of this compensation is to cover financial losses that will occur as a result of their death. Loss of consortium, in certain states, is also something that can be pursued in a wrongful death case. However, in the state of Georgia, this claim can only exist if the claim for damages exists as well.
Is It Possible for the Surviving Family to File for Punitive Damages?
In some cases, surviving members may receive punitive damages if the defendant is found to have been extremely egregious or reckless in their actions which led to the death of a loved one. However, in the state of Georgia, it is uncommon for punitive damages to be provided to surviving family members.
How Is Negligence Proved in a Wrongful Death Case in Georgia?
There are four pillars that will be considered by the court when determining that negligence played a role in the death of a person. They will consider what the duty of care would have been in that particular situation. If the duty of care is shown to have been breached by the defendant, this will lead the court to award certain damages.
However, causation must also be proven in court. This refers to the possibility that the death of this person was potentially caused by another cause. If the court determines that the negligent act of the defendant solely caused the death of this person, damages will be determined and awarded.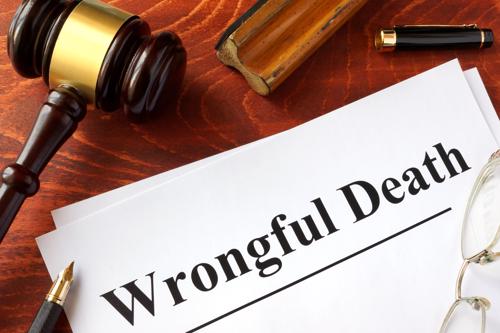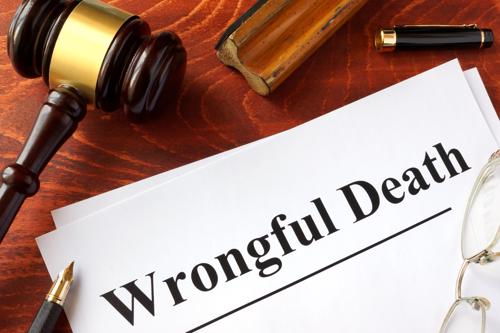 How Can You Start a Wrongful Death Claim in Georgia?
If the wrongful death claim is filed within two years of the time of the accident, it can be pursued. If the decedent is survived by a spouse, and they were married, a wrongful death claim can be filed in the state of Georgia. This claim may also be filed by the surviving parents and children of the decedent. However, filing this claim may not be easy for someone who has never done it before. That is why working with a wrongful death attorney would be the best strategy for filing this claim properly.
Is There a Difference Between an Estate Claim and a Wrongful Death Claim?
When filing a wrongful death claim, if it is awarded to the surviving members of the family for the loss of their loved one. An estate claim is an attempt to recover expenses that have been accrued as a result of your death. This may include medical bills, burial costs, the cost of the funeral, and other expenses related to their passing. In both cases, the courts will evaluate whether or not a breach of duty of care has occurred, and must also determine if they were solely responsible for their death because of their actions.
Contact Our Johns Creek Wrongful Death Lawyers
If a loved one has recently died as a result of the negligent actions of another person or company, you can file a wrongful death claim to pursue legal action. It is important to work with a competent law firm that specializes in wrongful death lawsuits. You can contact the Bethune Law Firm to get the process started. We will evaluate your case, and if we work with you, we can then begin the process of filing your claim. To review your wrongful death claim, call our attorneys at 4048757800.