Injuries sustained as a result of a truck accident can be devastating. If you are severely injured, there will be substantial medical bills and likely ongoing treatments. If this has happened to you, seeking legal counsel would be a good decision. Our competent Johns Creek truck accident lawyers will be able to assess your situation based on your account of the incident and the evidence that you provide.
It is important to only work with experienced personal injury lawyers. If you were involved in a truck accident in Johns Creek, Georgia, you should contact the Bethune Law Firm today. You can do so by calling 4048757800 or through our contact form to schedule a free consultation.
What You Need To Do After A Truck Accident
The very first decision that a person should make after a truck accident is to dial 911. This will direct the authorities, and medical professionals, to your exact location. If you are not injured to the point of being immobile, you should help others that are in need. There will likely be witnesses that saw everything, and you should collect their contact information. While you are there, be sure to document the accident using your camera by taking photos and videos.
Once the police arrive, you should provide them with a statement as to what occurred. Do not indicate that you were at fault at all. If you need medical attention, you will need to go with the ambulance that will arrive. At the emergency room, they will help you with your injuries, and this will lead to an official medical report being created. Both of those reports can be used subsequently when pursuing legal action. However, it is most effective when you are working with a trained and competent truck accident attorney.
How Truck Accident Lawyers Can Assist You
Pursuing legal action without a truck accident attorney would be very difficult. There are many laws that you are likely not aware of. Lawyers that understand Georgia law will be able to listen to your account, and they will use your collected evidence to help you. They can also go through the process of discovery to obtain more information. It is possible that investigations will need to be done.
Their ability to prepare for a court case is invaluable. However, before it goes to court, they will also try to settle out of court through negotiations. If it does need to go to trial, these same lawyers can prepare for the court case in the up-and-coming months. These are all possibilities if you contact a reputable John's Creek truck accident attorney which is why we offer those services.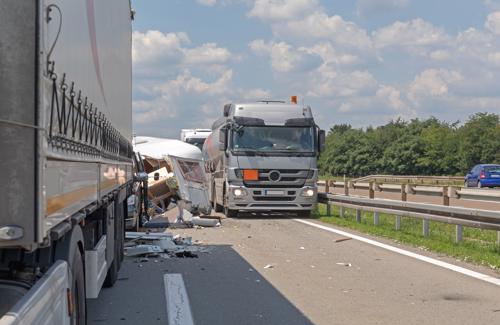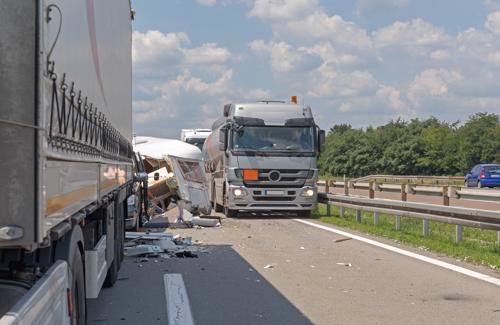 What Compensation Can You Recover in Georgia
There are many forms of compensation that you can receive as a result of filing your claim. The court will look at several factors related to your injuries. They will first assess the economic impact that it has had on the accident itself. You will likely have lost time at work, medical bills, and damage done to your personal belongings. All of this can be paid for if the court finds that the defendant is guilty of negligence.
Second, the court can award non-economic damages. Aside from property damage and medical bills, they will consider what these injuries have done to you. You may have lost all the enjoyment of doing activities, suffered emotional anguish, and your reputation may also have been distorted because of this incident.
Finally, if the actions of the defendant were egregious, punitive damages may be administered. These are damages that will be in a monetary form designed to dissuade the guilty defendant of causing this type of accident again in the future. Together, the three types of damages make up the amount you receive. This settlement is possible, but only if you act responsibly by filing your claim before the statute of limitations runs out.
What Is The Statute Of Limitations For Personal Injury Claims In Georgia?
There is a mandatory two-year statute of limitations for all personal injury claims in Georgia. If the accident happened in Johns Creek, you have exactly 2 years to file your claim from the actual date of the incident. Going beyond that date, you void any possibility of pursuing litigation at all. If you do file in time, the court can then decide who was at fault because of the truck accident.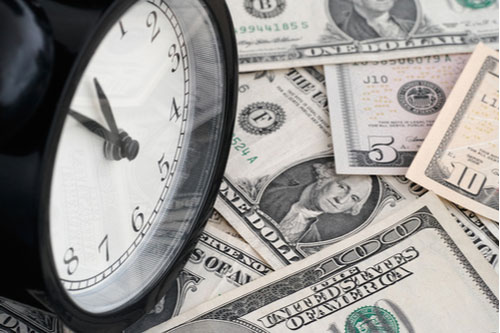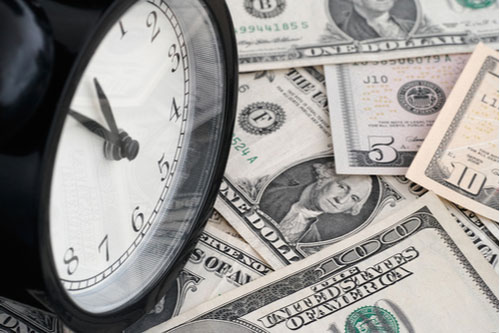 How Is Fault Determined For Truck Accidents In Johns Creek, Georgia?
Fault is determined based upon several factors that will lead to the final decision. It will be based upon assessing the breach of duty of care of the driver, which will then lead to determining causation. If the truck driver is found to be responsible for the accident due to their breach of duty of care, the court can then decide on damages. However, these damages do not only apply to the truck driver. There can be many other implicated parties that are involved in the lawsuit.
Who Can Be Held Liable For A Truck Accident In Georgia?
If the truck driver is found to be responsible for the accident, and their negligence is determined, there are other parties that may share some of the liability. This will include the trucking company that employed the truck driver. They would be responsible if the truck driver were not properly trained, or if the vehicle they were driving was flawed in some way. That is why companies that supply the parts for the truck may also be held accountable for the incident that occurred.
Additionally, people that were responsible for loading the truck could also be liable in this case. Truck accident cases can become very complex because of the multiple parties that can be involved in the lawsuit. When choosing a reputable truck accident attorney, you need to work with one that has prior experience in the most complex cases.
Contact Our Johns Creek Truck Accident Lawyers Today
The Bethune Law Firm has handled many cases that involve truck accidents. We are able to help our clients that have been injured as a result of their negligence. If other parties are involved, we can quickly identify them and include them in the lawsuit. Our objective is to make sure that all of our clients receive the settlement that they deserve for the pain and suffering, and monetary losses, that occurred as a result of the accident. If you would like to discuss your case with our John's Creek truck accident lawyers, call us today at 4048757800 to review your best legal options.