It is very difficult to experience a personal injury. It can be both physically compromising and can lead to financial difficulties. Depending upon the state of your injuries, you may not be able to return to work or enjoy life as you once did. The injuries that you may have sustained are likely very expensive, and you must find a way to pay for your medical bills.
That's why it is important to get proper representation from a skilled Johns Creek personal injury lawyer. If you were recently injured due to another's negligence, it's important to get legal representation as soon as possible. You can contact our Johns Creek injury attorneys at 4048757800 to schedule your free consultation
The Best Steps To Take After You Are Injured
It is vitally important to follow certain procedures once you are injured in a vehicular accident. Initially, you should assess your own injuries and those of others that may have been in the vehicle with you. Calling 911 would be the next step so that the authorities and medical professionals can arrive. It is then necessary to document every aspect of the event from that point forward with images and videos. Speak with people that are there, perhaps witnesses to what has occurred, and obtain their contact information.
Upon their arrival, provide an account to the police of what occurred. It is important to only provide information regarding the accident, and not to indicate that you had caused it to happen. Workplace accidents should be reported to your supervisor. If you fall at a store there was no warning about a wet floor, take pictures as evidence.
Getting medical attention would be the next step, and why you are there, the physician can document your injuries. It is necessary to then contact a local John's Creek attorney to speak with a legal professional.
Why Lawyers Should Always Be Contacted After You Are Injured
The information that you collect from physicians and the police, along with your photos, should be provided to the attorney. Your account of what has happened, and this evidence, can help them determine if you can move forward with legal action.
They will assist you by preparing your case, file papers for the lawsuit, and can then work with the person who caused the accident. Settlement negotiations may occur, and if they don't, the case can always go to trial.
By having this legal representation, you can feel more confident about your position, and the possibility of obtaining a settlement for damages. The amount of that settlement is based upon the assessment of the court as to what has occurred.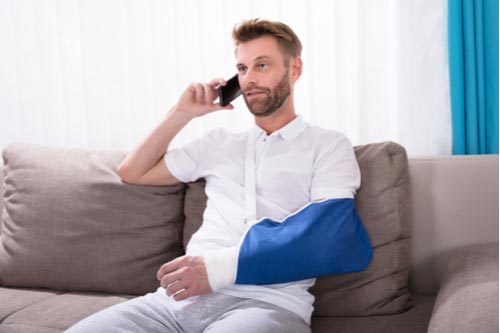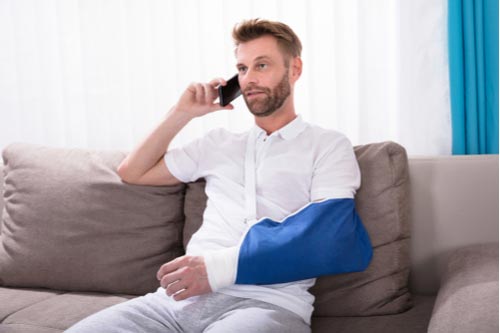 How Damages Are Assessed In Johns Creek Georgia
To assess the damages for your case, the court must look at several factors. They will consider your role in the incident, as well as actions taken by the defendant. The court will then decide on what damages can be awarded to you. This may include both compensatory and punitive damages.
Both economic and non-economic damages are included in what are called compensatory damages. Economic damages are a reflection of the monetary cost of the accident. This will include lost time at work, the cost to repair damages done to your personal property, and will also include medical expenses.
Non-economic damages represent the anguish and pain that you have experienced, specifically emotional discomfort. This could be loss of enjoyment of doing activities or humiliation as a result of the incident. Punitive damages are determined by first looking at the level of negligence of the defendant. This can only be determined by looking at four factors that will help the court come to this decision.
How Liability Is Determined By The Court
Liability for damages is determined by the court by first assessing what the duty of care was at the time of the accident. An example of this would be someone driving. The duty of care is represented by the proper course of action that they should have taken, and the breach of this duty of care could be driving under the influence of alcohol.
The court could determine that this breach led to the accident which is called causation. Subsequently, they may then award damages based upon how badly the defendant breached their duty of care. The purpose of punitive damages is to punish the defendant, potentially motivating them to not repeat the same mistakes. Collectively, all of these damages will then be part of the final settlement.
Is There A Time Limit For Filing Personal Injury Claims In Georgia?
In the state of Georgia, you have only two years to file your personal injury claim. This date is chosen based upon the day of your accident. From that point forward, you only have two years to file the claim in order to pursue damages. If you do not file your claim by that date, you cannot pursue it any longer.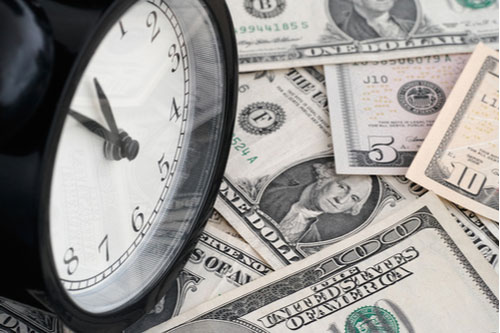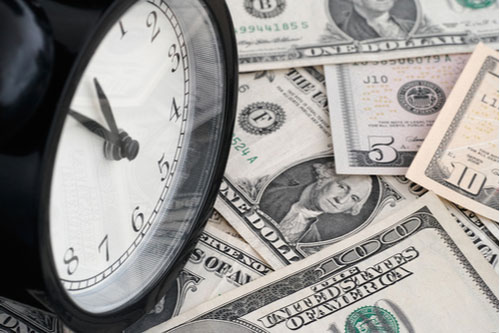 How Much Will It Cost To Retain a Personal Injury Attorney?
There is no initial cost for retaining the services of a personal injury attorney in Georgia. They work based upon a predetermined contingency fee. This amount is a percentage of the total amount of damages that are awarded. If none are awarded, then they will not be able to collect money for the work that they have done. That's why personal injury attorneys are very careful in choosing cases based upon the evidence.
Different Cases That The Bethune Law Firm Will Consider
The Bethune Law Firm will consider vehicular cases involving accidents where injuries are sustained. This could be for drivers going to work, or commercial drivers that are employed by businesses, that have been involved in a car or truck accident. They will also look at wrongful death cases, representing each client to the best of their ability. Our law firm is there to help the people of Johns Creek Georgia obtain damages for their injuries.
Contact our Johns Creek Personal Injury Lawyers
Anyone that has recently been hurt due to someone else's negligence in Johns Creek should contact our law offices today. Our goal is to provide the best possible legal representation for those that are seeking the compensation they rightly deserve. The Bethune Law Firm has been serving injured clients for more than 20 years. Plus, you pay us nothing unless we win your case. Call us at 4048757800 or fill out the contact form to schedule your free consultation.