Third-degree burns are some of the most severe personal injuries one can endure. With these life-threatening injuries, there is damage to all three layers of the skin. In some cases, the damage may reach into the muscles and bones. If your burn injuries are caused by someone else's negligence or deliberate action, you may seek the compensation you deserve in an Atlanta, Georgia court or by asking your lawyer about burn settlements.
Since not all insurance companies pay a fair amount on burn settlements, you have to think about this decision thoroughly. Unfortunately, it will still be possible for you to obtain a settlement amount that hardly compensates for your severe third-degree burn injuries.
To make sure that you get the best possible help on your personal injury accident case in Atlanta, GA, you have to work with a burn injury attorney you can trust.
Ask an Atlanta Burn Injury Attorney: What Should I Know About Burn Settlements?
There are three essential factors that govern a decision on whether to go to court or settle for a personal injury accident claim outside of court. These are the liability or intentions of the other party, the severity of the injury, and the ability of the other party to pay up.
Regarding severity, third-degree burns are the most serious burn injuries compared to first-degree and second-degree burns. Further, a third-degree burn may be categorized in two ways: a third-degree burn that refers to a burn penetrating through three layers of skin and a fourth-degree burn that already reaches far into the muscle, tendons, and bones.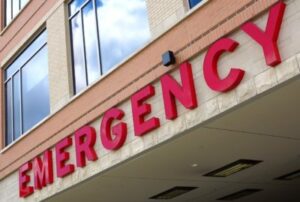 The more severe the burn injuries, the higher are the expected amounts for burn settlements in Atlanta, GA. A trusted burn injury attorney can help to determine the highest compensation you should get. This is especially important if the insurance company or if the other party fails to ensure a fair compensation value for you.
Since third-degree burn injuries are the most serious, it will be wise not to settle very early, as the amount you get in compensation may not be enough to cover future medications and incoming treatments. Should you be interested in burn settlements, you have to make sure that all your losses — physiological, functional, emotional, and financial — are factored into the compensation amount.
In addition to helping you fight for a fair burn settlement, your burn injury attorney can also help in seeking punitive damages. In this kind of personal injury accident, it may be necessary to bring your case to court. You can seek punitive damages if the court is able to prove that there was deliberate intention or gross negligence on the part of the defendant. These damages, which are usually dependent on the defendant's ability to pay up, are over and above the amount you may get as burn settlement compensation in Atlanta, GA.
Who May Seek for a Personal Injury Accident Settlement for Third Degree Burns?
Anyone who suffers through a third-degree burn as the result of negligence, gross negligence, or deliberate action may bring their case to court.
If you are one of these people in Atlanta, GA, you have the right to bring your case to trial and seek damages. On the other hand, you may also choose to negotiate a personal injury accident settlement with your burn injury attorney and the other party's legal defense counsel.
There are many possible causes of third-degree burn injuries, some of which are listed below:
Vehicle collisions

Non-insulated high-tension wires

Broken-down machinery

Improper handling of chemicals

Faulty testing of products

Incorrect machinery operation

Direct contact with flame or flammable substances
Burn injuries that result in permanent scarring and disfigurement or amputation may also be eligible for psychological or emotional compensation, as will be determined by the court. A burn injury attorney can help to evaluate the damages brought about by these kinds of injuries.
Work with a Burn Injury Attorney from Bethune Law on Your Personal Injury Accident Claim in Atlanta, GA
Third-degree burns can have lasting, detrimental consequences. The pain of having to go through this experience is made more excruciating if it has been inflicted on you by someone else's negligence or malicious intent.
With a burn injury attorney at Bethune Law, we can work towards getting the highest compensation possible for your burn settlements in Atlanta, GA.
We are also ready to represent you in court should you want to seek punitive damages for your third-degree burn injuries. You don't have to suffer twice from a burn-related personal injury accident. Talk to one of our trusted lawyers at Bethune Law today.