The law firm is providing clients with the critical information they need to obtain justice in their personal injury cases, reports https://www.bethunelawfirm.com/.
FOR IMMEDIATE RELEASE
(Atlanta, GA)—Bethune Law Firm is proud to announce the launch of their new website. For many years, Bethune Law Firm has been a beacon of hope throughout the Atlanta area for those who have experienced injury or the death of a loved one because of the negligence of another. The firm's new website is now providing clients with a plethora of educational resources as well as highlighting how Bethune's legal services can help them pursue and obtain justice in their case.
"Sustaining an injury at the hands of another person can significantly alter a person's life. Serious accidents can take away a loved one and result in lifelong physical and financial hardship for injured parties and their families. We want the people of Atlanta to know that they are not alone in facing this uphill battle. Together, we can work towards getting them the justice and compensation they so desperately need and deserve," said Terrance Bethune, the firm's founding partner.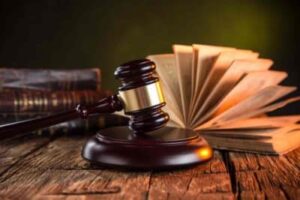 Bethune Law Firm provides legal resources and services for clients injured or killed in car accidents, on the property of another person, or otherwise through the negligence or fault of others. With nearly two decades of experience in this legal arena, as a personal injury lawyer, Terrence Bethune has taken on thousands of cases and obtained millions of dollars in settlements for his clients.
Attorney Bethune went on to say, "Simply put, personal injury is a complex area of the law, and it's never a good idea for anyone to go it alone. We see it as our duty to let clients who have been injured in an accident know that they don't have to. We invite them to visit our website, take advantage of our educational resources, and find out firsthand how an experienced car accident lawyer can make all the difference in their case."
About Bethune Law Firm:
Terrence R. Bethune, Esq. is the founding partner of the Bethune Law Firm. He devotes 100% of his law firm's practice to representing victims who have been killed or seriously injured by the negligence of others in accidents involving wrongful deaths, tractor-trailers, cars or pedestrians, motorcycles or bikes, work related, slip and falls and premises liability. Mr. Bethune has represented thousands of highly satisfied clients and has conducted numerous jury trials throughout Georgia involving death and non-death cases, recovering millions of dollars for accident victims and their families.
Media Contact: