Have you recently been injured in an accident? It is important to pursue legal action through the help of a competent law firm. If you were hurt at work, or any accident involving a negligent driver, or a slip and fall it is important to speak with a Peachtree City personal injury lawyer as soon as possible. In some incidences, people are severely injured, and their medical bills can be extremely high. Without proper representation, you may not be able to pay for your medical bills, lost time at work, and the repair or replacement of your vehicle that was damaged.
That's why speaking with our injury law firm in Peachtree City would be a good decision to make. You can schedule a free consultation by calling 4048757800to review your claim and learn your best legal options.
Steps That Must Be Taken Following An Injury
Initially, you need to inspect yourself for injuries and, in the case of an auto accident, ask those that may have been with you if they have also been injured. If it is possible, you need to document everything that has happened. Take pictures of the surroundings, your injuries, and the scene of the incident so that you can use this evidence at a future point in time.
Contacting the authorities would be the next step. This could be a store manager, the police, or a work supervisor. Once that is done, you can give you your official statement of what has happened, without indicating that you were at fault. It is important to get medical attention immediately thereafter. This will provide you with the medical aid that you need and documentation regarding your injuries. Once that is done, you need to speak with a competent personal injury lawyer that can assist you in moving forward toward achieving a settlement.
Top Reasons To Contact A Personal Injury Attorney
There are many reasons that you should contact a lawyer regarding your accident. First of all, they can listen to your case, allowing you to explain what has occurred. Based upon that information, and evidence that you will bring with you, they can decide to represent you or not.
If they choose to work with you, they can help you in preparing all of the documents necessary to proceed forward. This will include filing the lawsuit, and eventually, helping you to achieve a settlement. In some cases, a settlement is not possible, to which they will provide their assistance in a trial. This type of help can be provided to you, but you must first contact a competent personal injury lawyer in Peachtree City, Georgia.
Different Types Of Damages That You Could Receive?
There are several ways that you can receive monetary compensation for the accident that has occurred. This is divided up into three categories. There are economic damages, those that are non-economic, and punitive damages as well. The first two are regarded as compensatory damages. They will compensate you for the accident and the injuries you have sustained. This often involves payments for all of your medical bills, repairs to your vehicle, and they can also compensate you for lost time at work. Non-economic damages can be both subjective and based upon evidence shown in court. These pertain to disfigurement, emotional distress, and also loss of consortium.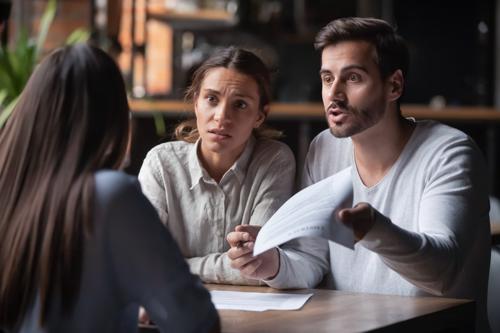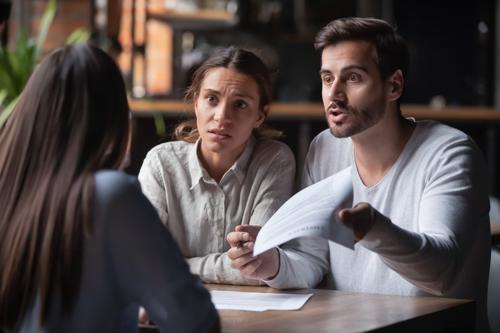 Punitive damages, on the other hand, are not specifically designed to compensate the plaintiff. They are often awarded in an attempt to prevent the defendant from repeating what has occurred. An example of this would be a drunk driver who has caused an accident, and the damages will be designed to entice them not to make the mistake in the future. These damages are based upon the assessment of the court looking at their level of negligence.
How Is Liability Determined In A Court Of Law?
The liability that is determined is often based upon four separate factors. This will include the duty of care, the breach of that duty of care, causation, and damages. The duty of care refers to the level of care the defendant should have taken before they were negligent in their actions. The amount of the punitive damages is a reflection of that breach of duty. This will lead to the court determining what causation was, and subsequently, the award of damages that will be presented.
What Is The Statute Of Limitations For Personal Injury Claims In The State Of Georgia?
In the state of Georgia, the statute of limitations is two years, from the date of the accident. If you were to file this, and it was beyond this date by even a day, you would not be able to pursue legal action.
What Will The Cost Be For A Peachtree City Personal Injury Lawyer?
As with most personal injury attorneys, you can find a law firm that will represent you on a contingency fee basis. This means that if they win the case, they can be paid a percentage of the amount that is awarded to you. However, if they are not able to win for you in court, they would not receive any money at all.
File Your Claim With Our Peachtree City Car Accident Lawyers
Our law firm can handle cases involving car accidents involving trucks and regular vehicles. We can also help you with commercial accidents, and cases that involve wrongful death. Whether you were struck from the front or were involved in a rear-end accident, we can be there for you to help you obtain a settlement.
It is very important to work with competent personal injury attorneys if you were recently involved in an accident. If you have not yet found legal representation, it's important to do so as soon as possible. The lawyers at our Peachtree City office will be more than happy to speak with you if you do need representation. Contact us at 4048757800, or fill out the contact form.