Reliable Fort Valley Car Accident Lawyers: Call Now For A Free Case Evaluation
Car accidents are a common occurrence in the state of Georgia. Yearly, over 38,000 people die in crashes on US roads. A car crash can be one of the most traumatizing experiences for you and your loved ones. If you've been hurt in a car crash, contact an experienced Fort Valley car accident lawyer immediately.
At Bethune Law Firm, we are ready to handle your car accident claim on your behalf. This gives you enough time to focus on your recovery. We can help you recover damages for your medical bills, lost wages, mental anguish, and lost earning capacity.
Our Fort Valley car accident attorneys are prepared to offer you sound legal advice regarding your personal injury claim. Call our personal injury lawyers today to understand your rights and legal options. We will aggressively fight to protect your rights. Get in touch with us now at 1-800-INJURED for a free initial consultation.
How Much Does a  Fort Valley Car Accident Lawyer Cost?
Most personal injury lawyers don't charge hourly rates for their legal services. The fees for car accident lawyers mainly depend on the court's award or insurer's settlement for your claim. Legal fees are paid once you win your case. There are no upfront fees for personal injury cases.
Bethune Law Firm operates using a similar concept. Our car accident lawyers in Fort Valley, GA, operate on a contingency fee basis. We only get a percentage of the final compensation. This guarantees that you don't pay any fees until we win your case.
What Should I Do After a Car Accident?
The minutes and hours after a car crash can be overwhelming for any victim. What now? What should I do? Bethune Law Firm can help you during this frightening period. Here's what to do after a car crash:
○ Contact Police
Contact local law enforcement officers immediately to report the incident. The police will record crucial details about your case and produce a police report. They'll also help determine liability. This is vital for your car accident claim.
○ Check on Other Involved Parties
Never rush to leave an accident scene. Remain at the scene and help other involved parties. Call for help if anyone is seriously hurt.
○ Exchange Info
The next thing to do is exchange information, including names, phone numbers, insurance details, addresses, and any other relevant details, with all involved parties.
○ Record the Scene
Document every piece of evidence at the scene of the crash using your smartphone or camera. Take pictures and videos of vehicle damage, your injuries, road conditions, road signs, and skid marks.
○ Never Admit Fault
Never admit fault when talking to the police, other drivers, or insurance adjusters. This can severely affect your claim. Don't sign any form before talking to your Fort Valley car accident lawyer.
○ Seek Medical Attention
Visit the hospital after your crash. Let the doctors run tests and treat any injuries. Never assume your injuries aren't severe.
○ Call a Car Accident Lawyer!
Call Bethune Law Firm to speak to an experienced Fort Valley personal injury lawyer immediately. Our legal team is waiting to hear from you. Let us guide you throughout the claims process.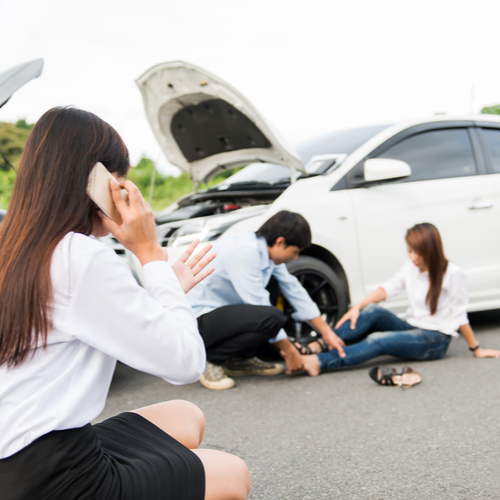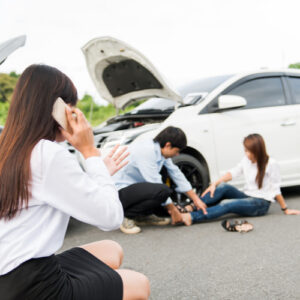 When Should I Get a Fort Valley Car Accident Lawyer for my Auto Accident?
The earlier you get in touch with your auto accident lawyer, the better. Call your lawyer immediately after your crash. If you are unable to do so due to your injuries, contact them the next day to discuss your legal options. You stand a better chance of securing a fair claim if you reach out to your lawyer early enough.
Don't wait for too long to get legal help. Eyewitnesses may forget what happened. Video footage from nearby stores could be erased after a while. Call Bethune Law Firm immediately after your crash for the best outcome.
Why do I Need a Fort Valley Car Accident Lawyer?
A seasoned auto accident lawyer in Fort Valley, GA, can help you build a strong car accident claim. Here's why you should hire Bethune Law Firm:
○ Case Preparation and Filing of a Lawsuit
Our personal injury lawyers in Fort Valley will comprehensively go through all elements of your car accident case to build a solid claim. We will determine liability and file your lawsuit within Georgia's deadline for personal injury claims. Our lawyers will analyze evidence, including police reports, medical records, dashcam footage, and eyewitness statements to prove your claim.
○ Settlement Negotiation
You require an experienced Fort Valley car accident lawyer with adept negotiation skills to secure a fair settlement award. Our legal team will go above and beyond to ensure you get the compensation you are entitled to.
○ Trial Preparation & Representation
If we can't reach an agreement with the insurer, our trial lawyers are ready to take the case to court. We will aggressively defend your rights in court, making sure you get the settlement you deserve.
What Type of Damages Can I Recover?
You may be entitled to seek compensation after a car crash in Fort Valley, GA. Here are some of the damages our lawyers can help you recover:
○ Economic Damages
These are financial costs directly related to your crash. They include property damage, current and future medical expenses, lost wages, child care expenses, and rehabilitation expenses.
○ Non-Economic Damages
These are intangible losses that are hard to quantify. They include pain and suffering, disfigurement, mental anguish, loss of reputation, and loss of life enjoyment. Notably, there is no cap on pain and suffering damages in the state of Georgia.
○ Punitive Damages
You may be entitled to seek punitive damages in Georgia if the defendant's actions were reckless or negligent. Actions such as drunk driving may warrant punitive damages.
How is Fault Determined?
The state of Georgia operates as a modified comparative fault jurisdiction. Here, you may still be able to recover damages even though you were partly at fault for your crash. You may be eligible for compensation if your blame for the crash is below 50%.
Contact Bethune Law Firm today if you've been involved in a car crash. Our experienced Fort Valley car accident lawyers can help you determine liability. We prove the other driver's fault using four legal elements: duty of care, breach of duty, causation, and actual damages, ensuring you get the compensation you deserve.
How Long do I Have to File a Claim?
The deadline for car accident claims in Fort Valley, Georgia, is two years. This implies that you must file your claim before this deadline to recover compensation for damages. You have four years from the date of the crash to file a property damage claim in Georgia.
How Can a Fort Valley Car Accident Lawyer Help me File My Insurance Claim?
Insurance companies always try to limit or deny car accident claims. They'll use arguments such as preexisting conditions or admission of fault to deny your claim. Your claims adjusters may be friendly, but remember they never have your best interests at heart. Their job is to save their insurer's bottom line.
An experienced Fort Valley car accident attorney can help you recover a fair settlement for your damages. We will ensure your claim is filed before Georgia's deadline. This process will be done in accordance with Georgia's laws. The claims process typically involves a lot of paperwork. Let an experienced lawyer help you throughout this process.
What Can I do if Insurance Denied My Claim?
More often than not, insurance companies deny auto accident claims. If your insurer has denied your claim, you should contact an experienced car accident lawyer in Fort Valley. These companies at times act in bad faith.
At Bethune Law Firm, we will look into why the insurer has denied your claim. Our Fort Valley car accident lawyers will appeal the decision if we determine they have no valid reason to deny your claim. If they still throw out your appeal, we are ready to take your claim to court.
What if the Other Driver Doesn't Have Insurance?
All drivers in Georgia are required to have insurance. Unfortunately, this isn't always the case. If an uninsured driver has hit you, your optional insurance coverage plans, including collision coverage, uninsured coverage, and underinsured coverage, can pay for your damages.
Uninsured coverage in Georgia will cover your lost wages, medical expenses, and other damages linked to emotional harm. Collision coverage, on the other hand, will cover property damage regardless of fault.
How Can I Obtain an Accident Report?
If you've been involved in a car crash, there are various ways to obtain your Fort Valley accident report. You can contact the law enforcement officers who responded to your collision to get your accident report. You should have the Vehicle Identification Number, crash location, and date of the wreck when reaching out to law enforcement officers.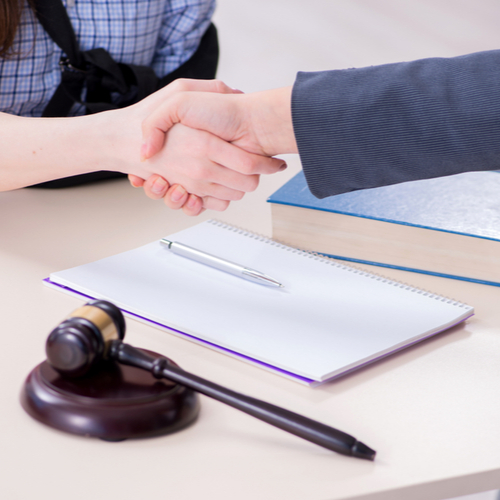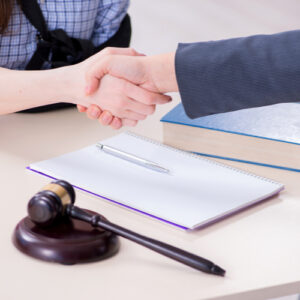 Review Your Car Accident Case With Our Experienced Fort Valley Car Accident Lawyer
No one wakes up in the morning thinking they'll be involved in a car crash. This is a stressful experience for anyone. If you've been hurt in a car crash, Bethune Law Firm can help. You should hire an experienced Fort Valley car accident lawyer to guide you throughout your claims process.
Fort Valley personal injury laws are complicated. A reputable law firm can help you fight for your interests as you focus on recovery. Let our legal team at Bethune Law Firm offer you sound legal advice and options regarding your claim.
Get in touch with us today at 1-800-INJURED for a free case review. We will protect your rights throughout this process. Remember, you pay nothing unless we win!