Auto accidents and other injury-causing incidents happen almost every day in Georgia. Vehicle crashes can seriously injure or even kill others on the road and put drivers at legal risk. When you or your loved ones are involved in an auto accident in Douglasville, you need to hire a professional personal injury lawyer to handle your case. Proving the negligence of the responsible party isn't easy without the assistance of a qualified Douglasville personal injury lawyer.
Many factors go into preparing and presenting a personal injury case in Georgia. A reputable personal injury lawyer from Bethune Law has the necessary skills and experience to prepare and present your case in such a way that you get the maximum compensation for your injuries. Our personal injury firm has over 23 years of experience handling thousands of accident cases on behalf of injured victims. Call Bethune Law Firm today for all your personal injury lawsuits in Georgia.
What Should You Do After An Accident?
Figuring out what to do after an auto accident can be confusing. Most of the time, the victim may not know where to start and what to expect. There are many steps that you need to take soon after the accident to guarantee your safety and the speedy procession of your accident claim. Here is what you need to immediately do once you are involved in a car accident:
Get Treatment for Injuries
If you are hurt, call 911 to get medical help as soon as possible. It's important that you get medical help immediately to prevent further injuries. On the other hand, documenting your injuries is important when filing your personal injury lawsuit in Douglasville, GA.
Report the Accident
Filing a police report is the next step in the process. You should call the police even if you are not hurt in the accident. The police report is the first piece of evidence when preparing your injury case. In fact, the police report can help establish who is at fault.
Document the Scene
Gather evidence and exchange information. This is another important step you need to follow as soon as you are involved in an auto accident in Douglasville. Take pictures or video the scene of the accident. Take notes of how the accident occurred. Don't forget to exchange insurance and driver's license information with the other party. You should also gather information on any witnesses to the incident. Get the names, telephone numbers, and addresses of witnesses since they will play an important part in presenting a strong case on your behalf.
Do Not Admit Fault
The most important thing is to never admit fault for the accident.
Contact an Attorney
Call a professional personal injury lawyer at Bethune Law to handle your case and obtain maximum compensation for your injuries.
Why Do I Need A Personal Injury Lawyer?
Accidents happen so fast. You may be trying to recover from your injuries and return to normal life. Medical bills are piling up and your financial resources are draining fast. You are under so much stress as a result of the accident and subsequent injuries. That's where you need a professional injury lawyer to look after your legal interests. The experienced lawyers at Bethune Law will help you get the compensation you're entitled to. Here is how our personal injury lawyers can help you claim compensation for your injuries:
We will help in preparing and filing your personal injury case
We will negotiate with the insurance company to get you the maximum benefits for your injuries
If the insurance company is not willing to pay the compensation you rightly deserve, our team of expert lawyers will take your case to trial to get the maximum benefits for your injuries.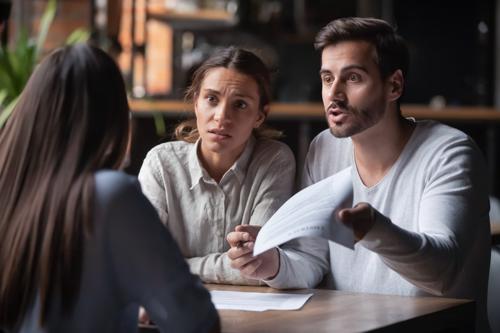 How Is Liability Determined In Georgia Injury Claims?
Georgia follows the rules of modified comparative negligence which determines how much of your compensation award you are permitted to collect. If the court decides that you are 10% at fault for the accident, you will be awarded only 90% of the claim. There are four elements that help prove the negligence of the at-fault party:
The defendant has a duty of care to drive the vehicle carefully
The defendant breached the duty of care
The accident was caused as a result of this breach of duty
You were injured as a direct result of the accident
You should always hire the best personal injury lawyer in Douglasville to handle your case and obtain maximum compensation for your injuries. Our lawyers are highly skilled and experienced in handling all types of personal injury cases. Call us today for all your personal injury claims needs in Georgia.
How Much Time Do I Have To File A Personal Injury Claim In Georgia?
Georgia allows victims of personal injury two years from the date of the accident to file a claim. If you don't file the claim before this period, the statute of limitations will come into effect. You should file the case as early as possible to give enough time to the attorney to build a strong case for you.
How Much Will A Douglasville Personal Injury Lawyer Cost?
It doesn't cost you anything to file a personal injury case in Douglasville because our lawyers work on a contingency fee basis. We don't charge you anything unless we win the case for you. You only need to pay a percentage of the compensation awarded to you.
Types Of Personal Injury Cases We Handle At Bethune Law
Bethune Law handles a wide variety of personal injury cases such as:
Car accidents
A car crash can be serious and cause untold physical and emotional damages to the victim. You are entitled to claim compensation when you are involved in a car accident in Douglasville.
Truck accidents
Truck accidents are some of the worst types of auto accidents in Douglasville GA. Victims are seriously injured or even killed in truck accidents.
Wrongful death
Wrongful death happens due to someone else's fault. We handle wrongful death cases and obtain maximum compensation on behalf of your loved one.
Contact Bethune Law Firm Today
When you or someone in your family is involved in an accident, you should file a personal injury case to claim compensation for your injuries. Our injury lawyers can help build a strong case to obtain maximum compensation for you. Call Bethune Law Firm today for all your personal injury lawsuits in Douglasville Georgia.