Our experienced and compassionate Douglasville car accident lawyers will push for the maximum recoverable compensation for your injuries.
Suppose you or someone you love has recently been involved in a motor accident in Georgia and suffered injuries, and the car accident that brought about your injuries was caused in part or in full by another party. In that case, you may be eligible to claim financial compensation.
Car accidents are often brutal, and the consequences can be a significant burden for the sufferers and their families. Not only are car accident victims at risk of temporary and permanent injuries, but they could also be forced to miss work, deal with excruciating physical pain and emotional trauma, and even find it difficult to enjoy life after the accident. A car accident, including a minor crash, can significantly impact your life and that of your loved ones.
If you suffered temporary or permanent injuries in a car accident, our specialist Douglasville personal injury lawyers are here to help you with your car accident injury claim. Our car accident legal team is highly regarded and will fight hard and diligently from start to finish to ensure you get the compensation you deserve. Lodging a car accident injury claim in Georgia could never be easier; give us a call at 4048757800 to get started.
How Much Does A Car Accident Lawyer Cost?
Surviving a car crash can leave the victim in great physical and emotional pain and financial trouble, and sometimes both.
Individuals who survive auto accidents often struggle with financial problems, paying medical bills, buying medication, and getting support and care for their medical needs. Survivors and their families often struggle to find the money for expensive medicines and therapies. In other instances, victims and their loved ones spend thousands of dollars on medical expenses and struggle to keep up with essential household bills.
In the midst of one of the worst experiences in life, the last thing a car accident victim needs is to worry about paying legal fees.
But don't worry! Bethune Law Firm provides focused legal services for car accident victims on a contingency fee or "no-win, no-fee" basis. The initial consultation is also offered free of charge and without any obligation. In other words, there are zero financial risks to you.
Our Douglasville car accident lawyers aim to minimize the financial risk and legal cost involved while ensuring you receive maximum compensation.
What Steps Should I Take After An Auto Accident?
No one ever expects to be involved in a car crash, but there's always the probability that it could happen to you. It can make a world of difference to know the steps to take following a car accident. Our legal team has provided some tips on what you should do if you find yourself involved in a car accident.
Stay Calm
Firstly, try and remain calm – it won't be easy – but try as much as you can to recollect yourself and stay calm. Panic can make everyone involved to become alarmed or hysterical, which will make the situation worse. So, if you're involved in a car accident, take a deep breath and think about the steps you need to take.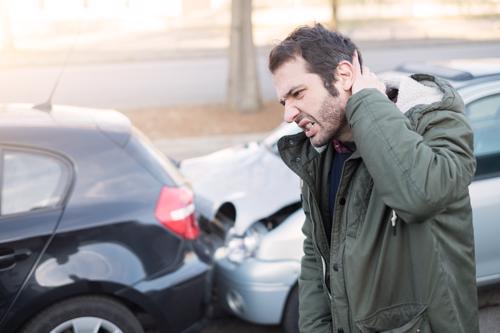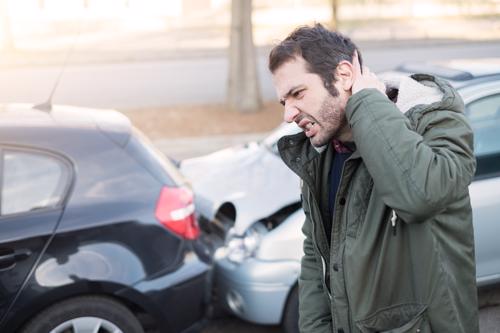 Check For Injuries
Check for any injuries to you and occupants in your vehicle. If everyone seems OK and you are able to, proceed to check that the people in the other car are uninjured. If you or others sustained minor injuries, there might be some basic first aid treatment that you can attend to – otherwise, if someone is unconscious or if the injuries appear more severe, you will have to call 911.
Call 911
All car crashes in Georgia resulting in injury (such as lacerations or a night in the ER) should be reported by calling 911 as soon as it is practicable and no later than 24 hours from the time of the accident.
Keep Yourself Safe
After calling 911, if it is safe to do so, switch your car's hazard lights and get out of your vehicle. Otherwise, move the vehicle to a safe spot away from traffic. If you can't exit your vehicle, or if it is not safe to, stay seatbelted inside and wait for the police and emergency responders to arrive.
Identify All Parties Involved, Including Witnesses, And Exchange Info
Find the driver and occupants of the other vehicle, see if you can find witnesses to the accident, and ask them to remain at the scene until the police arrive to provide statements about the crash. Once you've identified the other vehicle(s) driver and potential witnesses, exchange information, including names, address information, phone number, insurance provider, and policy number.
If the individual driving the other vehicle does not own the vehicle, be sure to collect the owner's details. If the other driver is incorporative or aggressive, record any details you can about their car, e.g., Make, model, and number plate, and report their behavior to the police.
Look For Details And Record The Scene
Look for details that could help your case or prove whose fault caused the crash. Take as many photos of the scenes as you can (e.g., the car crash location, tire marks, position of the vehicles, etc.) Recording the scene can go a long way in preserving crucial evidence for your claim.
Take Notes
Note down what happened with images and notes of how the crash occurred. You even take a pen and write down everything you remember, such as the direction the vehicles were traveling. These details will help authorities determine who caused the crash.
Never Admit Fault
Again, try and stay calm and never admit fault! A car crash can leave you hysterical and angry, but try and remain composed because anything you say at the site of a collision can and probably will be used against you.
Seek Medical Attention
Make sure to visit your family doctor or the nearest medical facility for a checkup and treatment for injuries. Some injuries, such as internal bleeding, can go undetected and require thorough checkups to identify and treat.
Please stick to the doctor's instructions and be sure to tell him/her the cause of your injuries.
Call A Local Well-Reputed Car Accident Lawyer!
The best way to protect your right to pursue compensation and your interests is to contact a reputable car accident lawyer. A lawyer will look after your interests from the start until you recover fair compensation for your injuries and other damages.
Should I Get A Lawyer After A Car Accident?
It's perfectly understandable if you're reluctant to hire a lawyer for your car accident injury claim. Many car accident victims, especially those who believe that fault is apparent, find the prospect a waste of time and money. However, the reality is that an attorney can be an invaluable partner when pursuing compensation after a car accident.
Think of it this way, hiring a reputable and experienced Douglasville car accident lawyer is like having a safety net. While you may hope the insurance companies and the at-fault party will be reasonable and you won't need to use this recourse – just like a savings account – it's wise to make the option lined up, just in case. (Except that unlike a savings account, having the safety net of a lawyer won't cost you a penny!)
The reality is that there are injuries and financial implications no one can just "bounce back" from. It's also true that in cases involving severe injuries, your chances of recovering are, unfortunately, linked to your means to pay for the best treatment, medication, rehabilitation, and therapies. That's precisely why you need to pursue every penny of compensation you are entitled to as a result of the auto accident.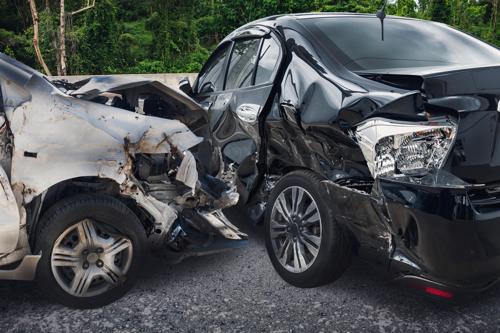 Here are several ways an experienced car accident lawyer can help you with your claim:
Establish the extent of the damage and injuries sustained and determine the value of each
Work with accident reconstructionists and other experts to determine fault
Handle negotiations with the insurance company for you
Prove liability for other damages and your injuries
Negotiate a fair settlement
Lodge a personal injury lawsuit if necessary
Make sure you meet all legal deadlines
Hire an experienced, skilled, and well-reputed car accident lawyer today in Georgia – choose Bethune Law Firm. We specialize in helping car accident victims fight for fair compensation after all sorts of car accidents. Our Douglasville car accident lawyers will be here for you when it really matters; call us at 4048757800 to arrange a free no-obligation consultation.
What Types Of Damages Can Car Accident Victims Collect In Georgia?
The damages that car accident victims typically collect include:
Economic Damages
These are damages that have a definite or calculable monetary value. They aim to restore the victim to the same financial position they were or could have been if the accident had not occurred. Economic damages can cover but are not limited to:
Property (car, cellphone, clothing, etc.) damage
Medical expenses
Lost wages
Non-economic Damages
These are damages without a calculable monetary value. They include:
Pain and suffering
Loss of enjoyment of life
Loss of consortium
Punitive Damages
In Georgia, a judge or jury can award punitive damages for car accident cases involving defendants found to be extremely negligent, reckless, or malicious.
How Is Fault Determined In Douglasville, Georgia?
Georgia follows the "modified negligence rule" when handling car accident injury claims. Under this rule, the plaintiff is only eligible to recover compensation for damages and injuries sustained from a car crash if and only if they are 49% or less at-fault or responsible for the damages claimed.
We were worried that you could be somewhat liable for a car accident? We can help; Georgia's modified comparative negligence rule could mean you can recover at least partial compensation; call us on 4048757800 to find out more.
How Long Do I Have To File A Car Accident Claim In Georgia?
In Georgia, the "statute of limitations" or deadline for lodging a car accident claim is two years from the crash date. Once this deadline passes, you are barred from seeking compensation for your injuries and damages. So, you should move quickly and get legal help.
How Can I Obtain A Car Accident Police Report In Douglasville?
Those involved in a car crash in Douglasville, Georgia, can obtain a copy of their accident report online through Buycrash.com or visit the Douglasville PD at 2083 Fairburn Rd. Douglasville, GA 30135.
File Your Claim With our Douglasville Car Accident Lawyers
For expert legal guidance and representation tailored to your specific needs as a car accident survivor in Douglasville or anywhere in Georgia, contact Bethune Law Firm on 4048757800. You can count on our specialists to seek the maximum compensation you deserve.