Truck accidents are usually fatal or leave victims with severe injuries, given the sheer size and weight of 18-wheelers, tractor-trailers, semi-trucks, and other large trucks. According to the Federal Motor Carrier Safety Administration (FMCSA), such trucks weigh 20 to 30 times passenger vehicles, which is the reason for the huge impact of a crash involving a truck.
Truck accident claims can get complicated due to the victims' injuries or even death. What's more, there are various parties that may be held liable for a truck accident. Working with a Conyers truck accident lawyer makes proving liability easier and guarantees a less tedious claim process. If you or a loved one has been injured in a truck accident in Conyers, it is important that you seek help from a skilled personal injury lawyer. Call us today at 4048757800 for a free case evaluation to know whether you have a valid claim.
What Should You Do After a Truck Accident?
Knowing the right thing to do after a truck accident can help you build a strong case against the at-fault party and receive the maximum settlement for your losses. If you have been involved in a truck accident in Conyers and are unsure of the next step to take, here are important things to remember:
Call 911
Call 911 to ensure that the police, fire department, and emergency medical services are informed about the accident and arrive at the accident scene.
Help Others
If you are uninjured, check on others to see if anyone is in critical condition or trapped in the wreckage.
Exchange Info
Exchange info with all the parties involved in the accident. Get their contact and insurance information, as well as their driver's license information.
Take Photos and Videos
Document the scene by taking clear pictures and videos detailing visible damage to the vehicles involved and visible injuries you may have suffered. It is also important that you speak to witnesses at the scene and collect their contact information.
Seek Medical Attention
While you may not notice any visible injury, having a doctor examine you after a truck accident helps establish if you suffered any internal injuries in the accident.
Contact a Truck Accident Lawyer
Contact an attorney as soon as possible. Working with a Conyers truck accident lawyer helps protect your legal right in a truck accident case.
What Are the Laws Regarding Truck Accident Liability in Georgia?
Some of the laws regarding truck accident liability in Georgia relate to driver age, truck weight, and the service hours allowed. In Georgia, truck drivers must be at least 18 years of age to obtain a license to operate a truck within Georgia only. To operate outside Georgia, the lawful age is 21. According to the Georgia Department of Public Safety (DPS), the maximum gross weight allowed for trucks is 56,000 lbs.
For the service hours, the FMCSA mandates that truck drivers should not exceed 60 to 70 hours on the road in a 7 or 8-day period. Drivers or trucking companies who are found to have violated these rules may therefore be held liable for a truck accident.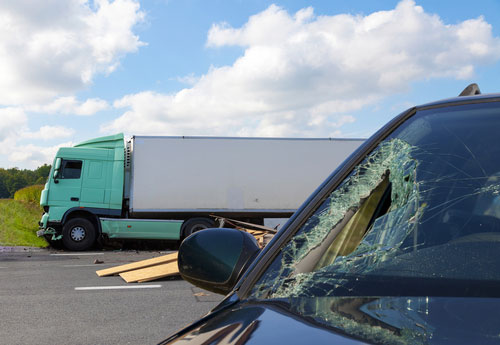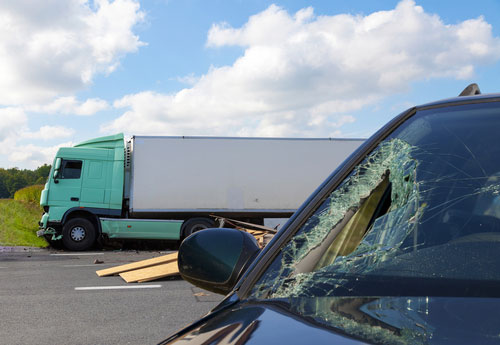 How Can a Truck Accident Lawyer Help?
While some truck accident victims may downplay the importance of hiring a lawyer, working with a Conyers truck accident lawyer from the off makes your claim process less laborious for you. Particularly, a truck accident lawyer can help you with:
Investigation
Your attorney will help investigate your accident closely and in great detail, particularly by working with witnesses and experts to gather the necessary evidence. By going through dashcam footage, witness statements, police records, medical records, and accident reconstruction reports, a truck accident lawyer can help build a strong case and get you a step closer to receiving compensation for your losses.
Filing a Claim
While filing a truck accident claim may not be as complicated, having a lawyer ensures that you file your claim correctly. What's more, your lawyer ensures that you follow the right steps when filing your claim and that you provide all the necessary documents when filing your claim.
Negotiations
Your lawyer aids negotiations with the defense, out of court, so that you can get the compensation you deserve without going through the court process. When negotiating with the insurance company involved, your attorney will settle for nothing less than the maximum settlement to cover all your losses. In case of unsuccessful settlement negotiations, your attorney will advise you to take your case to court.
Litigation
Having a lawyer in your truck accident claim process is particularly important when out-of-court negotiations are unsuccessful. Such a lawyer will prepare a strong case and offer you legal representation and present your case before a judge so that you receive the compensation you may be entitled to.
What Types of Compensation Can I Receive?
In a Conyers truck accident claim, victims can recover various damages, including economic and non-economic damages. Economic damages refer to losses whose dollar value can be calculated and are awarded to compensate victims for an actual financial loss. These damages include:
Present and future medical expenses
Present and future lost wages
Rehabilitation expenses
Custodial care expenses
Property damage
In-home services costs
Cost of modifications to one's residence due to the accident
Victims can also recover non-economic damages, which are often referred to as intangible damages. These are intended to compensate victims for psychological harm resulting from the accident. Common non-economic damages include:
Mental anguish
Pain and suffering
Physical disfigurement
Loss of enjoyment of life
Loss of companionship
In some cases, truck accident victims may receive punitive damages. These damages are awarded if the actions of the defendant amount to wanton or willful misconduct. These damages are awarded to make an exemplary case of a careless truck driver or liable party.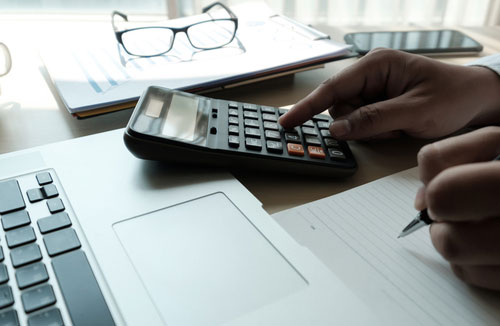 Is There a Deadline for Filing a Claim?
Under Georgia law, a victim must file their truck accident claim not later than two years from the date of the accident. Failure to file the claim within the stipulated time, you may lose your right to recover damages.
Who can be Held Liable for a Conyers Truck Accident?
In truck accident cases, one or multiple parties may be held liable for the crash. Some common parties that may be held responsible are:
Truck Driver
Truck drivers should adhere to state and federal highway safety laws, ensure that their truck is well-maintained, and obey cargo distribution rules. Drivers may therefore be held liable for an accident when they:
Drive an overloaded truck
Drive under the influence of alcohol or other drugs
Speed or drive carelessly
Drive while distracted
Fail to attend to mechanical problems of the truck
Fail to get enough rest as directed by their employer
Trucking Company
Sometimes, the trucking company may be deemed responsible for a truck accident if it established that they failed to do a proper background search when employing an unqualified or underqualified driver. The company may also be held responsible for assigning their drivers continuous trips without sufficient rest breaks.
Company Who Loaded the Truck
Loading companies may also be held liable for a truck accident if they overloaded a truck or failed to balance the truck due to improper cargo distribution.
Vehicle or Parts Manufacturers
Manufacturers who release substandard parts into the market may also be held liable for a truck accident. If an accident results from defective brakes or airbags that suddenly set off, and it is established that such parts were faulty, then the manufacturer may be held liable.
Contact Our Conyers Truck Accident Lawyers Today
Truck accidents are some of the deadliest accidents that happen on US roads and often inflict severe or even fatal injuries on the parties involved, especially occupants of passenger vehicles. Due to the complexity of truck accident claims and the high stakes in terms of the compensation amounts in these claims, it is important to hire an experienced truck accident attorney as early as possible.
At Bethune Law Firm, our auto accident attorneys are ready to help with negotiations or even represent you in court if negotiations are unsuccessful. If you're not sure of how to go about your truck accident claim, don't hesitate to reach out for legal help. Call us today at 4048757800 for a free consultation to know your legal options.