Have you ever been a car accident victim? The outcome may be intense depending on how it occurred, and on most occasions, you may end up having life-altering injuries or, worse yet, end up dead. However, the Conyers car accident lawyers at Bethune Law Firm fight for our clients to get compensation for any losses incurred. We serve Conyers, Georgia; therefore, do not suffer alone, and we are here for you. After an auto accident reach out to our personal injury lawyers at 4048757800 to learn how we can help.
How Much Does A Car Accident Lawyer Cost?
We can assure you that the only cent you will give us is once we have won the case. However, if we fail to get you any compensation, you will not give us any money. Therefore do not hold back from filing a claim if you are a car accident victim due to the assumption that we will charge you. Our clients are dear to us, and asking for money upfront is not fair. The fact that we are paid on a contingency fee serves as a motivating factor. If you also need to consult with us, we offer a free consultation; hence, ask whatever.
What Should I Do After A Car Accident?
After being involved in a car accident you can increase the strength of your claim by taking these steps:
Contact Police
Whether or not you have any severe injuries whatsoever, you should contact the police. Police officers come up with a report that is essential for filing a claim with the insurance company. You will need to explain what happened to ascertain that they get everything right in the legal accident report. Besides that, they will document the scene. In some instances, they may not be available, and you may be left with no choice but to go to the nearest police station and complete the report solely.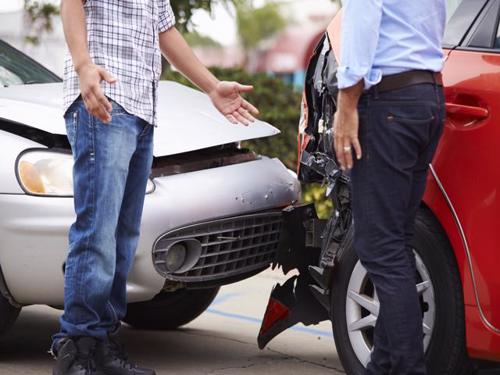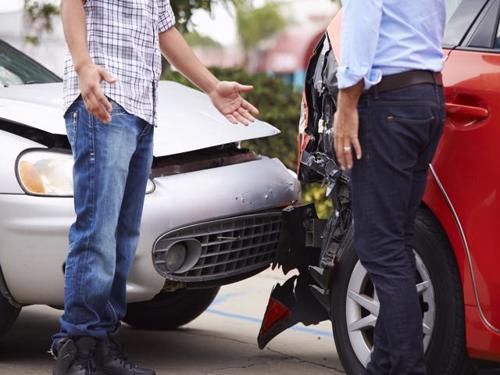 Check On Other Involved Parties
It is very human to check how other victims are doing in an accident right after you confirm that you can move around. If you are too hurt to confirm their state of being, do not push yourself because you may end up hurting yourself twice as bad. However, if your phone is near reach, contact emergency services and let them know of the uneventful situation you are in. You can also ask a bystander for help, and if, in any case, they witnessed the accident happen, they can be valuable assets in your case.
Exchange Information
Take this action after you ascertain that the other passengers are in good shape. Therefore, exchange information such as full names and addresses, the car's details, the driving license and plate number, and the other driver's insurance company and policy number.
Record The Scene
Almost everyone has a phone nowadays, thanks to the proliferation of technology. It will undoubtedly come in handy at this time since you can document the accident scene and use this as proof when filing a claim as it is first-hand information. Ensure that you capture everything; do not leave any details out of the picture.
Never Admit Fault
Your words can render you responsible for a car accident if you are not careful; therefore, never admit fault. There are people responsible for proving who was at fault.
Seek Medical Attention
In accidents, there are no minor or major injuries: an injury is an injury. You may come to and feel like you are a hundred percent only to realize when you had internal bleeding when it is too late. Do not let it go to that extent; seek medical attention to be sure that you are fit and get treatment sooner than later.
Call A Car Accident Lawyer!
Do not hesitate to call us when you end up in a car accident. We are available and work around the clock because we could receive a call from you at any time. Also, we are aware that accidents occur abruptly. All you have to do is let us in on your predicament, and we will walk with you to the very end.
Why Do I Need A Car Accident Lawyer For My Claim?
Filing a claim for a car accident is significantly more complicated than you may think. Working with an attorney can greatly help with:
Filing A Lawsuit
Unless you are a lawyer, it is very easy for you to get things wrong when you are filing a lawsuit. However, when you have us on your team, trust that we will advise you accordingly and let you know of all your legal options. Can you imagine filing the wrong document or even follow the wrong procedure? That could never happen on our watch! Here at Bethune Law Firm, we ensure that we let you know about the deadlines you have because we don't want your case to get derailed.
Settlement Negotiation
When it comes to negotiations, you are confident that you will get a good offer when you have a car accident lawyer by your side. This is because they are conversant with this field; therefore, doing it alone will not bear much fruit. Keep in mind that insurance adjusters have been negotiating their whole careers; therefore, they fight for their best interests. Our attorneys are well-versed and will ensure that you get your compensation in full amount, nothing more, nothing less.
Trial Representation
Experienced car accident attorneys have been fighting for their clients in courts for very long that they know how to prepare themselves for such trials. There is no shortcut other than hiring a car accident lawyer in such instances. In addition to that, you will be sure that they have your back.
What Damages Can I Recover In Conyers, Georgia?
In Georgia you are able to recover the following types of damages through a car accident claim:
Economic Damages
These are damages that can be calculated and include financial losses such as medical bills, lost earning capacity, and lost wages.
Non-Economic Damages
These are intangible damages and include losses like pain and suffering and loss of companionship, to mention but a few.
Punitive Damages
These are punishments for malicious or reckless conduct. They are meant to punish reckless behavior.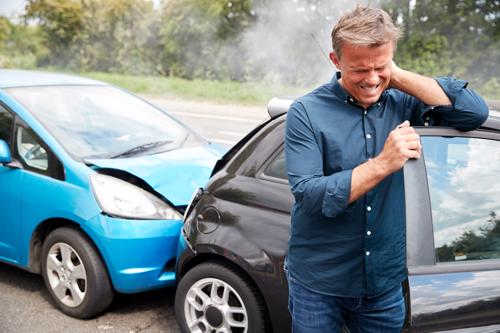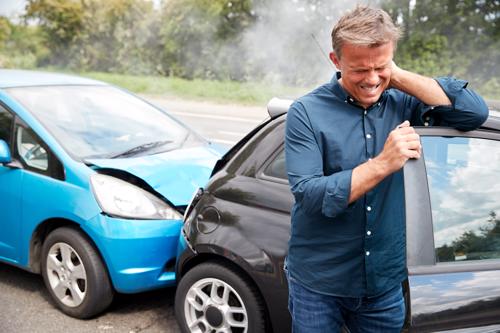 How Is Fault Determined In A Car Accident In Conyers, Georgia?
Insurance companies may determine fault depending on the state's laws because they tend to differ. However, they will first have to figure out how the accident occurred with an adjuster's help, who will evaluate the evidence and circumstances. Police reports are valuable and will play a significant role in identifying the liable party. The adjuster will treat this information with a lot of seriousness. If, in any case, you had admitted fault before filing a claim, the insurance company will put all the blame on you without thinking twice.
How Long Do I Have To File A Claim In Georgia?
The statute of limitation states that you have a deadline of two years from the accident date to forward a legal action for injuries caused. However, if you want to file a claim for property damages, you have four years from the day the accident took place. However, these deadlines are not always constant; for instance, if you were under 18 when the accident occurred. You will have to wait until you are 18, which means you will have more time on your hands. Despite that fact, ensure that you file the claim as early as possible.
How Can I Obtain An Accident Report In  Georgia?
We insist that our clients call the police in an accident because they will capture crucial information about it. You can obtain this report by reaching out to the police department that reported the accident. Afterward, you should submit a request to get a copy of the report. It should be noted that the application is made in person, on their website, via email alongside many others, depending on which one you find best.
The report takes up to two weeks to be ready. Therefore you have to be patient or go sooner if it is needed urgently. Note that you may have to pay a fee and if it is a struggle, ask an attorney to give you a hand. Failure to see the respective police department that reported the accident, you should call the general information number and ask for a way forward; please do not call 911. The procedure will not be overwhelming; therefore, don't stress too much.
Contact Our Conyers Car Accident Lawyers Today
Trust that you will not regret hiring us for we offer the best services to our clients. We always go the extra mile to ensure that our clients get their compensation: we cannot go down without a fight for victims. Do get carried away and receive money from the insurance company so that they protect their reputation. This is because when you work with us, you can get compensation twice or thrice as much!
Remember to file your claim before it is too late, and your case has become irrelevant. Please seek advice from our lawyers because they are experienced and have dealt with numerous clients over the years. We are here for you and will prioritize your interests before any other thing. Choosing us will be the best decision for your Conyers car accident case. Contact us today, and you will not regret it!