Traffic accidents of any type can have serious consequences. But when they involve large trucks, big-rigs, and 18-wheelers, accidents can be especially devastating and the consequences of damages sustained in truck accidents can be long-lasting.
To mitigate the harsh consequences that accidents can have on the victims, the law allows those who have suffered in an accident to seek compensation from the liable parties. But as obvious as the circumstances may seem, truck accident lawsuits are never as straightforward as we would expect them to be. For this reason, it is essential to seek out help from a College Park truck accident lawyer.
Because of their great size and weight, trucks are required to carry much higher insurance coverage than a regular vehicle. But it will take a professional truck accident lawyer to handle the complexities of these cases and bring you to the compensation you rightfully deserve. Call 4048757800 to arrange a FREE consultation with an experienced personal injury lawyer in College Park, GA.
What Should You Do After a Truck Accident?
Truck accidents carry the potential for higher devastation than a regular traffic accident as they represent great weights in vehicles and loads moving at high velocities. In the aftermath of an accident in College Park, Georgia, it is important to act in your best interests if you hope to receive rightful compensation for the damages you have suffered.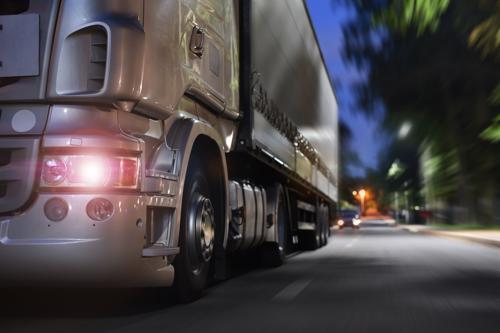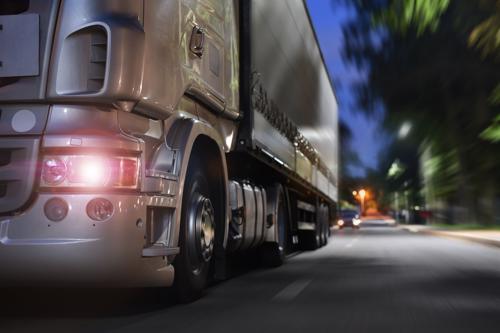 Call 911
Report the accident to the correct authorities. Don't leave the scene of the accident until you have given your report to the officers that arrive at the scene and have yourself examined by EMS.
Help Others
If your injuries permit you to do so, look to the safety of others involved in the accident. Accidents with trucks present serious potential for damage so be careful when you move about the area.
Exchange Info
Speak with the driver of the truck and get their name and contact information. You will also want to find out which trucking company he is operating for and the information for the insurance provider for the truck.
Document the Scene, Speak with Witnesses
It is critical that evidence of the accident is collected for further examination by your legal team. Take many pictures to document what happened. You will need wide-angle shots of the vehicles, the road conditions, and traffic signals. Then get some close-up snapshots of the points of impact and damage. Take pictures of injuries, road debris, and skid marks on the road as well.
Seek Medical Attention
Even if you feel your injuries may be comparatively minor, you will not want to take any chances. Have yourself examined by a medical professional who can rule out the presence of internal injuries and other less obvious physical damage.
Contact a College Park Truck Accident Lawyer
If you seek compensation for your damages and injuries sustained in a truck accident, you will need professional legal counsel. A legal professional will be able to handle all the details involved with getting the case started and this will allow you to focus your mind and effort on recovery for you and those affected by the accident.
What are Georgia's Laws Regarding Truck Accident Liability?
There is no cap on damages that can be collected for pain and suffering in truck accidents in the state of Georgia. For this reason, truck companies and their insurance providers will do all they can to reduce their liability in the events that occurred.
Nevertheless, the state of Georgia operates liability under the concept of modified comparative fault. This means that as long as the victim was less than 50% responsible for the accident, they can still recover damages. Here is where an experienced truck accident lawyer can make all the difference in reducing the victim's responsibility in the accident.
How Can a Truck Accident Lawyer Help?
Having a legal professional with practice in truck accident cases can bolster your case in a number of ways. To begin with, an experienced legal professional will accurately calculate the damages you deserve to the full extent of the law. This means the compensations will always be more substantial. Furthermore, your lawyer will greatly increase the chances of a favorable outcome.
Furthermore, a professional truck accident attorney will:
Conduct A Thorough Investigation
It can be hard to tell exactly who is responsible for the events that led up to injuries and damages. For this reason, a legal professional will look at the accident from every possible angle to ensure that the party or entity truly responsible for the accident is mentioned in the claim.
Filing a Claim
There are time constraints and many other details that should be considered when filing a lawsuit. Unless you have done this dozens of times before, this task should be left to a professional.
Negotiations
The insurance adjusters will look for every excuse to diminish their payouts and only an experienced negotiator will be able to reach a resolution that favors you. This is no time to settle for any less than you actually deserve.
Litigation
Most often, a resolution will be reached out of the courts. This is advantageous to both sides. But if no resolution can be reached it is important to have a legal team who has been preparing this case for the court floor since the very beginning. This is what you can expect from the legal professionals at Bethune Law Offices.
Is There a Deadline for Filing a Claim?
There is a time limit in place for filing your truck accident lawsuit called a "statute of limitations". In the state of Georgia, this time limit is two years from the date of the accident in question. There may be some special cases where this time can be extended. For more information on the statute of limitations, call Bethune Law Offices at 4048757800.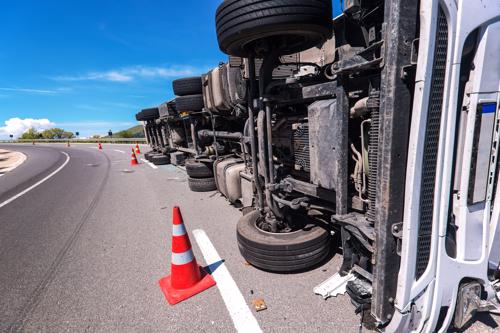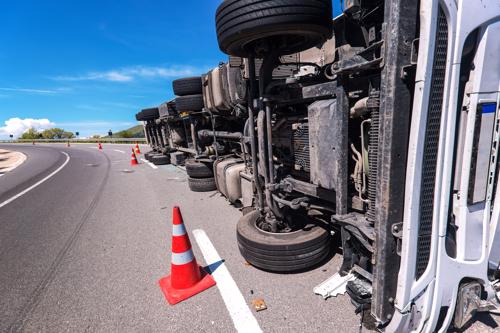 Who Can Be Held Liable For a Truck Accident?
A truck accident is only the tip of an iceberg. There can be a whole assortment of anomalies and careless acts that can lead up to the incident that results in injuries. Some of the individuals, entities, and parties that can be listed in the truck accident lawsuit include:
Truck Driver
The driver has a responsibility to keep traffic safety rules and operate their vehicle responsibly. Failure to do so can result in an accident.
Trucking Company
Trucking is a business and some companies will bend rules and push the limits of safety guidelines to make a few extra bucks, this can result in someone getting seriously hurt.
Company Who Loaded the Truck
There are forces at play in the movement of a heavy truck moving down the road. If the balance of the truck has not been properly adjusted when loading, the propensity for accidents is increased.
Vehicle or Parts Manufacturers
Small problems in the mechanics of the truck and result in a serious accident as the truck moves along at high speeds. If a faulty component of the truck is found to be the fault of the accident, the company responsible for manufacturing or installing this piece could be liable for damages.
File Your Truck Accident Claim With Bethune Law Firm
If you have suffered injuries in a truck accident, getting full compensation will allow you to get your life back on track. If you are serious about getting the full measure of compensation granted to you by the law, you will need an auto accident lawyer to carry out the legal process. At Bethune Law Offices we have the skills, experience, and extensive resources to pursue your case. Call us at 4048757800 today to arrange for a FREE consultation with our legal experts.