Car accidents are unexpected, undesirable, but most definitely common occurrences on Georgia roads. Such accidents can be life-altering as they often lead to serious injuries that may require surgery and extensive medical care. What's worse, car accidents may keep victims out of work for a long time, not to mention the hefty medical bills, which start to come in after the accident.
Almost all car accidents in College Park occur due to another person's negligence, and victims are entitled to recover damages for their losses. However, not all victims are aware of their legal rights after a car crash and may lose their chance to get the compensation they deserve. Working with a qualified and experienced College Park car accident lawyer helps such victims prove that another party was responsible for the crash and recover their much-deserved compensation.
At Bethune Law Firm, our team of car accident attorneys can help you with your car accident claim if you or a loved one has been injured in a car crash in College Park. Contact us today at 4048757800 to schedule a free initial consultation with one of our personal injury lawyers.
How Much Does a Car Accident Lawyer Cost?
Most car accident victims go about their car accident claims alone to avoid paying hefty legal fees. At Bethune Law Firm, we work on a contingency fee policy meaning that you don't have to pay anything upfront. It won't cost you anything to retain our legal services, and you only pay once we've won your claim. A percentage of the settlement or verdict award will be deducted as the legal fees, which is normally 33% or one-third of the final award. Our lawyers will make all the legal fee information available to you beforehand to avoid any hidden fees mid-litigation or at the end of your case.
What Should I Do After a Car Accident?
Car accidents happen in a flash and often leave victims muddled and not sure of the next step to take. Doing the right thing after a car accident puts you in a good position to recover compensation for your injuries. On the other hand, making the wrong move after a crash may potentially deal a blow to your claim. If you have been involved in a car accident in College Park, here are essential things that you should do:
Contact The Police
If you have been involved in a car accident, it is important that you call the police first. Regardless of the accident's seriousness, it is essential to have a police officer to document the accident scene and fill out an accident report. A police report is an important document in a car accident claim process as the insurance company involved may request a copy.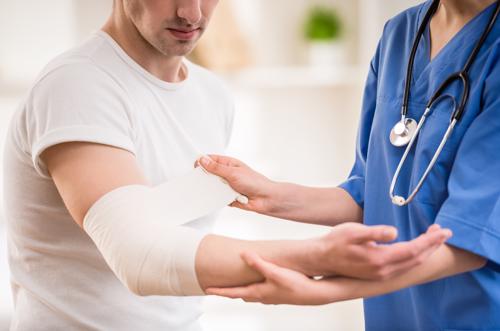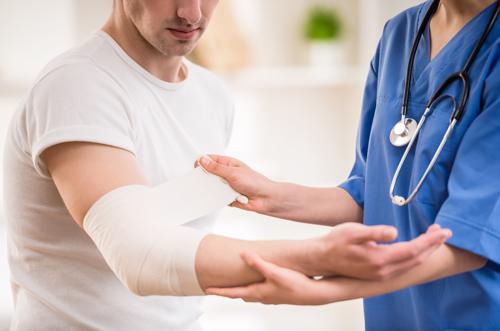 Check on Other Involved Parties
After a car accident, don't leave the scene! Check yourself for injuries and also check on the well-being of other involved parties. If any of them is injured, seek help by calling for emergency services.
Exchange Info
It is important that you take the name, address, and telephone number of any individual involved in the car accident. Besides contact information, it is vital that you obtain insurance information, including the policy number of the involved parties. It is also important to get the contact information of any witnesses present at the scene as they may provide much-needed information in your claim.
Record the Scene
Taking clear pictures of the scene and the cars involved in the accident is also important. Such pictures help show any visible damage to the vehicles involved and also any visible injuries you've suffered.
Don't Admit Fault
Avoid lengthy discussions about the details of the accident with other parties involved in the car accident as you might unknowingly admit to being responsible for the accident. The only parties you should discuss the details of the accident with are the police, insurance representative, and your attorney.
Seek Medical Attention
It is important that you see a doctor even if you feel okay after a car accident. A doctor's examination reveals if you suffered any internal injuries. In case you've suffered any injuries in the crash, seeking medical attention early puts you in a good position to recover in time and also helps you obtain a medical report that is essential in your claim.
Call a Car Accident Lawyer
Working with a College Park car accident lawyer from the off helps you protect your legal rights in a car accident claim. Call us today and get in touch with one of our car accident lawyers for a hassle-free claim process.
Why do I Need a Lawyer?
Oftentimes, the benefits of working with a car accident lawyer in a claim process are understated. However, an attorney comes in handy in the following ways:
Case Preparation and Lawsuit Filing
Once you are assigned a car accident lawyer at Bethune Law Firm, the claim process starts by gathering all essential records and documents related to your claim. Your lawyer will prepare a case by gathering important documents like medical records, bills, and reports, police reports, and insurance policy information.
Such documents will help your lawyer understand the extent of your injury and build a strong case for compensation. Where an insurance company denies your claim, our lawyers will help you file a lawsuit against the at-fault party to recover damages for your injuries.
Settlement Negotiation
Having a car accident attorney to represent you in your claim aids in the negotiation for your compensation. Our lawyers have represented many clients by negotiating with insurance companies on their behalf. Working with a College Park car accident lawyer almost guarantees a reasonable settlement by the insurance company.
Trial Preparation & Representation
If settlement negotiations with the insurance company involved are unsuccessful, an attorney can go to trial and present your case before a judge in the strongest possible way. Before going to trial, your lawyer will ensure that all the necessary evidence is gathered through a thorough investigation. This way, they are able to present a solid case so that you are awarded compensation for your injuries.
What Type of Damages Can I Recover?
In a College Park car accident claim, victims can generally recover economic or non-economic damages. Economic damages are meant to cover monetary losses suffered by car accident victims and the most common include:
Medical bills, including prescriptions and hospital stays
Lost income
Loss of earning capacity
Property damage, including damage to the vehicle
Non-Economic damages are awarded to car accident victims as compensation for losses whose dollar value may not be calculated easily. The most common non-economic damages awarded in car accident claims include:
Pain and suffering
Emotional and mental anguish
Disability and disfigurement
Loss of consortium
Loss of quality of life
Loss of companionship
Punitive damages may also be awarded in car accident cases. However, these are not awarded to compensate victims for their losses but instead punish the at-fault party for gross negligence.
How Is Fault Determined In Georgia Car Accidents?
Car accident cases can be complicated, especially when it comes to determining the at-fault party after a crash. The plaintiff has to prove that the defendant was negligent and that their injuries were a consequence of their negligence. To prove the defendant's negligence, four elements must be established to successfully hold the defendant liable for the accident:
Duty to a standard of due care;
Breach of this duty;
The causal connection between the conduct and the victim's injury; and
Damage to the victim.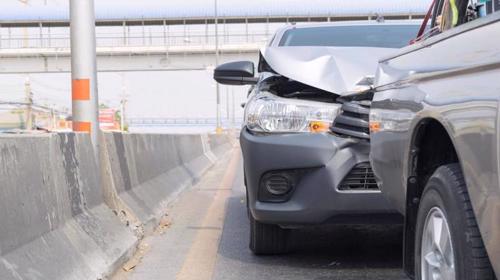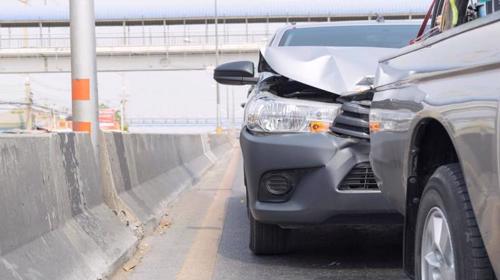 If it is proven that the defendant had a duty to conform to a standard of conduct to protect the plaintiff against a risk of injury and failed to do so and that the defendant's conduct directly led to the plaintiff's injury and damages, then the defendant is deemed to be at fault for the accident.
How Long Do I Have To File A Claim?
The statute of limitations in Georgia car accident cases differ depending on the type of claim to be filed. Generally, victims filing a claim for an injury suffered in a car accident or wrongful death must do so not later than two years from the date of the incident or demise of their loved one respectively. For claims involving property damage, victims must file their claim not later than four years from the date of the incident.
How Can I Obtain An Accident Report?
You can get an accident report from the local police station or the Highway Patrol that handled your accident. If you call the police to the accident scene, an officer will create a report and you can later collect a copy at the police station. If the police didn't arrive at the accident scene, you may have to report the incident, especially if the accident resulted in property damage to the tune of $500 or more. By reporting the incident, an accident report will be created and filed and you can later request a copy of the report.
Review Your Claim With A College Park Car Accident Lawyer
Car accidents are common incidents and often result in life-changing injuries. While not all may be fatal, most car injuries may keep victims out of work and cause property damage. Car accident claims may get complicated, especially when it comes to proving that the defendant was at fault. Working with an experienced car accident lawyer in College Park guarantees a hassle-free claim process and protects your legal rights throughout the process.
At Bethune Law Firm, we take pride in helping car accident victims receive their much-deserved compensation by providing rigorous legal representation. If you or a loved one has been involved in a car accident in College Park, don't wait to seek legal help. Call us today at 4048757800 for a free case evaluation to know your legal options.