When you are injured in a commercial truck accident in Buckhead due to someone else's fault, Georgia law allows you to claim compensation from the responsible party. Commercial trucks such as 18 wheelers, tankers, tractor-trailers, and big rigs are heavy-duty vehicles that carry tons of commercial cargo. Being involved in a truck accident can be lethal most of the time. Hundreds of victims have succumbed to their injuries as a result of truck accidents. A truck accident is quite different from other vehicle accidents because, in a truck accident, both the driver and truck company can be held responsible for the property damages and injuries.
Investigating and proving the cause of a truck accident is a complex process that requires professional assistance. You should hire the best Buckhead truck accident lawyer to handle your case and obtain maximum compensation for your injuries. Truck drives and companies are obliged to follow complicated professional regulations to protect the other vehicles and passengers on the road. A dedicated truck accident attorney can investigate your accident and determine if the truck driver or the truck company has violated these laws and regulations. The lawyer will collect the necessary evidence to build a strong case and obtain maximum compensation from the responsible party.
Bethune Law Firm is your trusted partner in Buckhead Georgia to handle your truck accident case and obtain maximum benefits for your injuries. Our experienced auto accident lawyers can deal with all the legalities while you focus on your recovery and the medical help you need. Our lawyers will ensure that your claim includes every important piece of information so that you get the maximum amount of compensation that you rightly deserve. Call Bethune Law Firm at 4048757800 to handle your truck accident lawsuit and obtain maximum compensation for your injuries.
What Should You Do After A Truck Accident?
The first thing is to remain as calm as possible after the accident. If possible, activate the hazard lights on your vehicle and try to stay in the vehicle – if it's safe to stay in the car. Call 911 and enlist medical help. Even if you don't feel severe pain after the accident, you should get medical help. Most people may not feel immediate pain due to the adrenaline rush soon after a truck accident. Also, it's important to retain all your medical reports to facilitate filing the case later on.
The next step is to report the accident to the local police. Obtain a copy of the police report whenever it's available. It will help you when filing the case. Help other people who are injured due to the accident. If you are in a position to do so, you should help any other victims of the accident. Exchange information with the other driver. Exchange information such as driver's license, insurance, addresses, and contact details. Record the names, addresses, and phone numbers of any witnesses to the accident.
If you are in a position to take photos or video the scene, go ahead and do so. It will help your lawyer to prove the negligence of the other party. The most important thing is to call a professional truck accident attorney in Buckhead, Georgia, to handle your case. Don't admit fault for the accident without speaking to a qualified lawyer. These are the most important things you need to do soon after a truck accident.
How Can a Truck Accident Lawyer Help?
A truck accident lawyer is a professional who is highly specialized in handling truck accident cases. The truck accident lawyers at Bethune Law have handled hundreds of truck accident cases in the past. They know the ins and outs of truck accident law in Georgia. Here is why you need to hire a truck accident lawyer at Bethune Law to handle your truck accident lawsuit:
Our truck accident lawyer will investigate your case, interview witnesses, and build a strong case on your behalf.
The lawyer will help you file a claim with all the relevant documentation so that you obtain maximum compensation in the process.
We will negotiate with the insurance company of the responsible party to get you the maximum benefits for your damages. Our lawyers have experience in negotiating with insurance providers on behalf of hundreds of clients in the past.
If the insurance company tries to reduce the amount of compensation you rightly deserve, our lawyers will take your case to trial to obtain maximum compensation for you.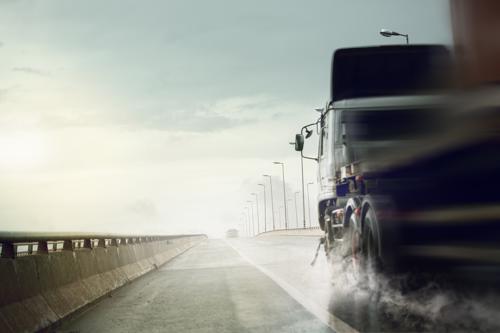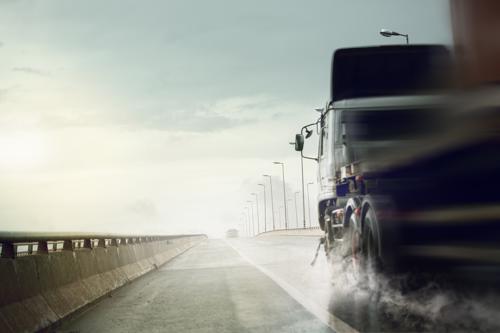 What Types of Compensation Can I Receive?
Truck accident victims suffer serious accidents compared to other vehicle accidents. The victim's life can permanently change in a mere second. Once you establish negligence in your truck accident claim, there are different types of compensation that you could claim in Georgia.
Economic damages are easier to assign a dollar amount and include current, past, and future medical expenses, at-home nursing care, physical therapy, lost wages, and damage to your property.
Non-economic damages are intangible items and difficult to calculate. Non-economic damages include grief, emotional counseling, pain, suffering, and loss of companionship.
Punitive damages are meant to punish the responsible party for their reckless behavior. It also helps prevent other people from behaving recklessly.
Is There a Deadline for Filing a Claim?
In Georgia, the statute of limitations comes into effect exactly two years from the date of the injury or death. If you fail to file your claim in this timeframe you will be unable to recover compensation for your damages.
How is Fault in a Truck Accident Determined?
GA is a comparative negligence state where each party in an auto accident can claim damages from the other party depending on their involvement in the accident. If your involvement in the accident is 30%, you will receive only 70% of the total compensation amount. You need to prove four important elements to claim compensation from the responsible party.
The defendant had a duty of care towards the plaintiff
The defendant breached his/her duty of care
This breach resulted in the accident
The plaintiff was injured as a result of the accident
Who Can be Held Liable?
The following parties can be found at fault for a truck accident in Buckhead, Georgia:
The driver of the truck – For driving recklessly
The trucking company – For operating poorly maintained and unsafe vehicles
Loading company – For overloading the truck
Truck manufacturer – For installing faulty components
Review Your Claim With A Buckhead Truck Accident Lawyer
When you are injured in Buckhead, GA, due to a truck accident, you should hire a skilled personal injury lawyer to handle your case. Call Bethune Law Firm at 4048757800 to handle your truck accident lawsuit in Buckhead GA and obtain maximum compensation for your injuries.