Obtaining legal counsel for an accident that you were in is an important decision to make. Whether you were involved in a car accident, truck accident, or if you need help with a wrongful death lawsuit, you should contact a Buckhead personal injury lawyer. There are many law firms in Georgia that can represent you in a court of law. Whether this was recently or happened a few months ago, it's important to speak with a lawyer as soon as possible. The best law firm to contact regarding personal injury cases is the Bethune Law Firm. If you need help right now, you can contact our Buckhead injury law firm by phone at 4048757800, or filling out the contact form
What Should You Do Immediately Following The Injury?
The initial step that everyone should take is to first determine what type of injuries they have sustained. If there were other people in the vehicle with you, you will then need to assess the condition of each person. If possible, move to a safe location, and then call 911. It is also important to begin to document everything. This can be done using your cell phone to take pictures, as well as videos, which could be used for evidence at a future point in time.
Speaking with witnesses to the accident is the next step. You will want to gather personal information with those that had seen the incident occur. When the police arrived, you should give an account of what has happened. It is important to never admit fault at any time, especially when an official statement is being taken. Once that is done, you will then want to get medical assistance. Once at the hospital, they can then provide their assessment of your injuries. All of this evidence can be used by personal injury attorneys that can help you proceed toward obtaining a settlement for what has happened.
Reasons To Use A Personal Injury Lawyer
You should consider using a personal injury attorney if you are involved in this type of accident. They can handle all of the paperwork, case preparation, and can then subsequently file a lawsuit. They will understand personal injury laws in Buckhead, Georgia, and this can be advantageous for you. The lawyers can also try to achieve some type of settlement, yet if that is not possible, they can represent you in court if this does go to trial.
What Type Of Damages Can You Recover?
There are three different types of damages that can be recovered, two of which you may receive. The first type refers to economic damages. These are the damages, typically in the form of a monetary settlement, that the plaintiff in the case will receive in the form of monetary compensation for losses. This amount may be more or less than noneconomic damages. These typically pertain to the cost of medical treatment, how much it will cost to repair or replace what has been damaged, and lost income if you are not able to return to work.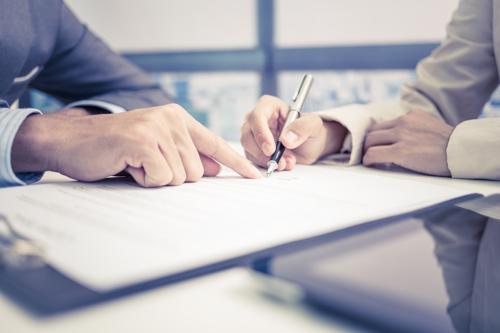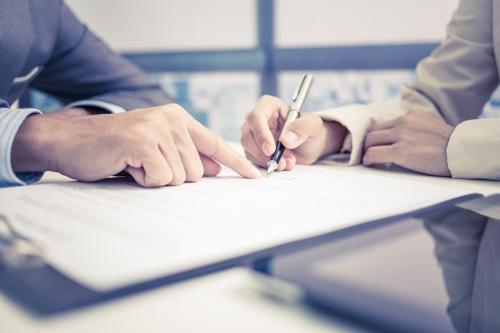 Non-economic damages referred to emotional distress, loss of consortium, and the pain and suffering that a person may endure as a result of this type of accident. Punitive damages are different than compensatory damages. These are applied by the court to the defendant if they are found to have caused the accident through negligent behavior. They are primarily used as a deterrent, helping to prevent the possibility of future negligent actions, and may also be awarded to the plaintiff.
How Does The Court Determine Liability?
Liability is determined based upon looking at several factors. This will include the duty of care, the breach of that duty of care, and two other factors called causation and damages. Duty of care refers to what the defendant should have been doing, and the breach of that duty of care is what they are penalized for. An example of this would be a distracted driver, or perhaps one that was drunk or under the influence while driving. If it can be shown that this led to the accident that occurred, referred to as causation, then the damages that are awarded will be based upon these factors.
The Statute Of Limitations In Georgia For Filing Personal Injury Lawsuits
In the state of Georgia, the statute of limitations is defined by Georgia Code section 9-3-33. It states that the plaintiff has up to two years to file a personal injury lawsuit. If the plaintiff exceeds this date, which is determined from the date of the accident, they will not be able to pursue the case.
How Much Do Personal Injury Lawyers Cost In Buckhead?
For those that are hesitant about contacting a personal injury attorney, they should not worry as they often work based upon a contingency fee. This fee is contingent upon whether or not they can win the case for you. If they do win, they will be paid a percentage of the amount awarded by the court. If they do not win, they will not receive any funding at all.
Types Of Personal Injury Cases That The Bethune Law Firm Can Handle
The Bethune Law Firm will be able to help you if you were involved in a truck accident, car accident, or what will be a wrongful death case. If you have been involved in an accident involving a rear-end accident, commercial vehicle accident, or an accident because of a negligent driver, they can help you at your earliest convenience.
Review Your Claim With Our Buckhead Personal Injury Lawyers
Finding legal representation for a personal injury case is so important. It is difficult, if not impossible, for the average person to represent themselves in court. When you are working with competent attorneys that understand tort law in Georgia, you will have a higher probability of receiving a settlement for the damages that have occurred. If you are interested in consulting with the top law firm in Buckhead, contact the Bethune Law Firm today. We can be reached by phone by calling 4048757800, or through our contact form.