Have you been hurt or injured in a truck wreck? If you are reading this, you may have realized that the insurance company is trying to deny your claim or pay you less than you are entitled to. Remember, insurance adjusters' sole purpose is to save money by limiting payouts or denying claims entirely.
You don't have to face this situation alone after a truck accident. An experienced Roswell truck accident lawyer can help you obtain compensation for your losses. Choosing Bethune Law Firm's Roswell personal injury lawyers ensures you leave no room for any insurance company to cut corners to protect its bottom line. Our lawyers are well-versed in the complex realm of truck accident and personal injury laws.
If you've been injured due to someone's negligence, you deserve justice and compensation. We can stand up for your rights. Our truck accident attorneys serve clients throughout Roswell, GA. Kindly contact Bethune Law Firm at (404) 875-7800 today for a free case review.
What Should You Do After a Truck Accident?
If you've been involved in a truck accident, here's what to do:
Call 911
Contact 911 immediately to report the accident. If you can't locate your phone, ask around for one and call 911.
Help Others
Check on other victims of the crash. Assess whether they require assistance.
Exchange Info
Ask the truck driver for their details, including name, address, phone number, trucking company name, cargo details, and insurance policy information. Remember, don't apologize or admit fault.
Document the Scene and Speak with Witnesses
Record all relevant details about the accident. Take pictures of your physical injuries, vehicle damage from different angles, road signs, and debris. Don't forget to note the names and contact details of any eyewitnesses. They are critical in building a substantial truck accident claim against the defendant.
Seek Medical Attention
Don't disregard seeking medical attention. Internal bleeding and concussions aren't obvious after a wreck. Medical records can help you prove the extent of your injuries in a personal injury claim. They can help you get maximum compensation for your injuries.
Contact an Attorney
The sooner you contact an experienced Roswell truck accident lawyer, the better for your claim. Bethune Law Firm can protect your legal rights. We will push the defendant's insurance company to pay you a fair settlement for your injuries and damages.
How Can A Roswell Truck Accident Lawyer Help?
At Bethune Law Firm, our legal team will help you throughout your truck accident claim as you focus on resting and recovering. Here's how a skilled lawyer can help you:
Investigation
Our attorneys will go through all the evidence in your case to determine fault. We will conduct independent investigations, visit and reconstruct the accident scene, and speak to eyewitnesses to get to the bottom of your truck wreck.
Filing a Claim
Filing truck accident claims on time is critical. This process has to be done using the right procedure, leaving no loophole that the defendant's insurer can use to limit your compensation.
Negotiations
Our skilled lawyers will handle all your negotiations with claims adjusters on your behalf. This gives you ample time to recuperate as we fight to secure the best compensation for your injuries.
Litigation
In the event of a trial, we will represent your interests, ensuring you get a favorable ruling. We will line up expert witnesses to build a strong case and prove the defendant is liable for your injuries.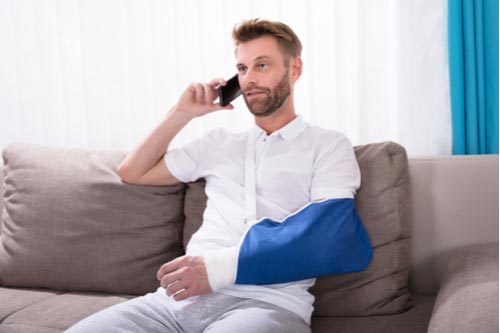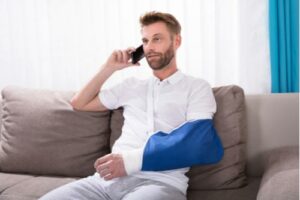 What Types of Compensation Can I Receive in Roswell, Georgia?
You are entitled to seek compensation if someone's negligence led to your truck accident. Here are the types of compensation you can receive for a Roswell truck accident claim:
Economic Damages
These are the most popular damages in truck accident cases. They include medical bills, lost wages, lost earning capacity, and vehicle damage.
Non-Economic Damages
These are subjective in nature. It is hard to assign a specific value to these damages. They include pain and suffering, emotional stress, disfigurement, and loss of consortium.
Punitive Damages
These damages are awarded to deter the recurrence of similar actions by the defendant. They aren't designed to compensate for any damages that victims suffer. There is a $250,000 cap on punitive claims in Georgia.
Is There a Deadline for Filing a Claim?
Every state has a deadline for filing truck wreck claims. In Georgia, you have two years to file a truck accident claim. You risk not receiving any compensation for your injuries and damages if you don't file your claim within this period.
Who Can be Held Liable?
Various parties could be held liable for trucking accidents in Roswell. Fingers are usually pointed at truck drivers after accidents occur. These individuals could be responsible for truck accidents in Roswell if they engaged in reckless or negligent actions such as distracted driving, drunk driving, or speeding. A skilled Roswell truck accident lawyer can determine fault through extensive investigations, finding out who is liable for your crash.
Here are other parties that could be held liable in a truck accident case:
Trucking Company
Trucking companies may prioritize meeting bottom lines at the expense of their drivers' well-being. This puts all road users at risk. Hiring untrained drivers and operating unmaintained trucks endangers the public's safety.
Company Who Loaded the Truck
During the course of a haul, a truck may visit various loading docks. Shipping company crews should make sure weight is evenly distributed and cargo is secured to avoid accidents while in transit.
Vehicle or Parts Manufacturers
Defective truck components, including faulty steering wheels and transmission defects, can cause a truck driver to lose control, resulting in an accident.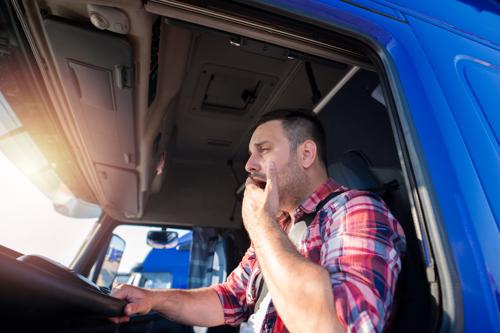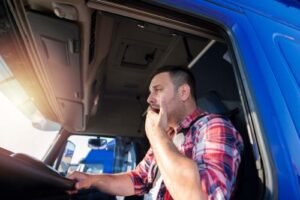 Contact an Experienced Roswell Truck Accident Lawyer Today!
Every day, accidents happen on our roads. You never know if you'll be involved in a truck wreck. Nonetheless, any liable party in your crash should be held accountable. Truck wrecks can cause severe and permanent injuries. You deserve to seek compensation if another party has led to your pain and suffering.
You may be entitled to compensation if you've been hurt in a truck accident. At Bethune Law Firm, we can help you find out if you have a case. We are available to discuss your legal options.
Contact us today at (404) 875-7800 to schedule a free consultation. A Roswell truck accident lawyer at the Bethune Law Firm will offer you sound legal advice regarding your case. We won't rest until we find all liable parties. Get started now by calling our toll-free number. We are eager to help you win your Roswell truck accident claim.