Are you facing the daunting task of negotiating a personal injury settlement in Georgia? Dealing with legal matters can be overwhelming, especially when making decisions that have long-term consequences.
Whether you've sustained injuries in a car accident, slip and fall incident, or any other unfortunate accident, we're here to help you confidently make the right decisions every step of the way.
Read on to learn how an Atlanta personal injury lawyer can help you negotiate a settlement.
Key Factors Influencing Settlement Amounts
Personal injury settlements are resolutions between two disputing parties, usually reached before a trial. These settlements compensate the victim for their losses, such as medical bills, lost wages, pain and suffering, and more.
According to the U.S. Department of Justice statistics, only about 5% of personal injury cases go to trial. Many factors may influence a personal injury case settlement. Some of the primary considerations include:
The severity of your injuries
The cost of your medical bills
Lost wages
Pain and suffering
Benefits of Settling Vs. Going to Trial
You may be wondering if it is better to settle your personal injury case out of court or take it to trial. Here are some things to consider when making this decision:
 Court Costs: If you go to trial, the costs for any expert witnesses and other court fees will be taken from the money you receive.
The amount of time it will take: Going to trial may take years while settling out of court can take weeks or months if litigation isn't required.
The risk involved: If you go to trial, there is no guarantee that you will win your case or receive compensation. Settling out of court offers you the opportunity to receive a definite amount of money.
Step 1: Seek Medical Attention and Document Injuries
If you've been in an accident, you should seek medical attention and document your injuries. This is important for a few reasons.
First, it's important to get the medical treatment you need as soon as possible. Second, documentation from a medical professional will be important evidence if you decide to file a personal injury claim.
Step 2: Consult With a Personal Injury Attorney
When you've been injured in an accident, it can be difficult to know what to do next. You may be feeling overwhelmed and uncertain about how to proceed. One of the best things you can do is consult with a personal injury attorney who can help guide you through the process.
Our law firm is experienced in handling all aspects of personal injury claims, from investigating the accident to negotiating with insurance companies.
Step 3: Gather Evidence and Documentation
The next step in pursuing a personal injury claim is to gather evidence and documentation related to your accident and injuries. This will include things like police reports, medical records, witness statements, and any other relevant information. Your attorney will use this evidence to build a strong case on your behalf.
Don't try to navigate the legal system on your own – let an experienced personal injury attorney handle your claim so you can focus on healing and moving forward with your life.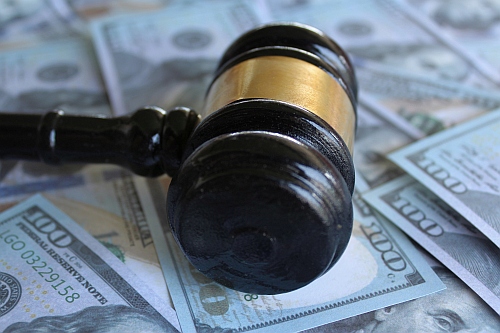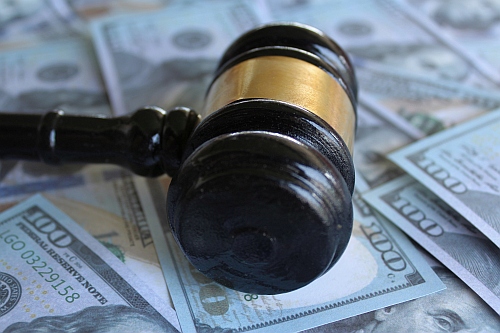 Step 4: Calculate Damages and Losses
The third step in negotiating a personal injury settlement in Atlanta is to calculate the damages and losses suffered by the victim. This includes both economic and non-economic damages, which may be recoverable under Georgia law.
Economic damages are those that have a monetary value. Non-economic damages are more difficult to quantify but can include pain and suffering, emotional distress, and loss of enjoyment of life.
Calculating the value of your damages is complicated, so you need an experienced attorney to help you.
Step 5: Negotiating a Settlement
Once you've hired an attorney, they will likely send a demand letter to the at-fault party's insurance company. This demand letter will outline your injuries and damages and state the amount of compensation you are seeking. The insurance company will then have a set period to respond to the demand letter.
If the insurance company agrees to your settlement amount, they will send a written agreement called a release, which you'll need to sign before receiving any payments. If the insurance company denies your claim or offers an unreasonably low settlement amount, your attorney may recommend filing a lawsuit.
Step 6: Evaluating Settlement Offers
The insurance company will likely make a settlement offer after your attorney sends the demand letter. It is vital to consult with your attorney before accepting or rejecting any offers, as they will be able to advise you on whether the offer is fair.
Your attorney will also help you negotiate a higher settlement if they feel the initial offer is too low.
Step 7: Accepting or Rejecting Settlement Offers
Once you receive a settlement offer from the at-fault party or their insurance company, you will need to decide whether to accept or reject the offer. If you believe the offer is fair, you can accept it and sign a release form to receive the settlement amount and agree not to take any further legal action against them.
If you do not believe the offer is fair, you can reject it and continue with the litigation process.
It is best to speak with your attorney before taking any further action. Your attorney will be able to help you understand the implications of your decision and ensure that you are making the best possible choice for your case.
Talk to a Georgia Personal Injury Attorney About Your Case!
When you've been injured in an accident, it's crucial to consult with a Georgia personal injury attorney for professional guidance. An experienced lawyer can help you understand your legal rights and options and can negotiate with the insurance company on your behalf to get the best possible settlement.
Personal injury attorneys are experienced in handling all aspects of personal injury claims, from investigating the accident to negotiating with insurance companies. They will fight for the compensation you deserve for your injuries.
The Bethune Law Firm LLC has successfully represented thousands of injured victims and obtained millions of dollars in cash settlements for our clients. Contact us today to schedule a free consultation.