Personal injury law deals with cases where individuals sustain injuries because of the negligence or wrongdoing of another party. These cases can arise from different situations, such as car accidents, slips and falls, medical malpractice, and product liability.
When you or a loved one gets injured, it is essential to seek the advice and representation of a reputable personal injury attorney near you. The seasoned attorneys at Bethune Law Firm can help you navigate the legal process and pursue compensation for your damages.
Choosing the right personal injury attorney is critical to the success of your case. Your attorney will be your advocate, representing your interests and working to secure the best possible outcome for you.
However, with so many attorneys to choose from, it can be challenging to know where to start. Keep reading to explore the key factors to consider when selecting an Atlanta personal injury attorney.
Choose a Lawyer With Experience Handling Your Type of Case 
Not all personal injury cases are the same. Some may involve car accidents, while others stem from medical malpractice or slip-and-fall accidents. Therefore, it is crucial to determine the specific type of personal injury attorney you need.
Types of Personal Injury Cases
Personal injury attorneys often handle specific areas of personal injury law, such as medical malpractice, product liability, or workers' compensation. When choosing a personal injury attorney, it is essential to consider their area of specialization because this can affect the outcome of your case.
If you have sustained injuries because of medical malpractice, you should retain the services of an attorney with experience in this law area. They will be familiar with the unique challenges and complexities of medical malpractice cases and better equipped to build a solid case on your behalf.
By taking the time to determine the type of personal injury attorney you need, you can be sure that you will find an attorney with the necessary expertise and experience for a successful outcome.
Research Potential Attorneys
Once you have determined the type of personal injury attorney you need, you should research potential attorneys who meet your criteria. Below are some valuable tips for finding potential attorneys:
Referrals From Family and Friends
Personal referrals from people you know and trust can be a great way to find a personal injury attorney. If someone you know has had a positive experience working with an attorney, they may be able to recommend that attorney to you.
Online Directories and Reviews
Many online directories and review sites can help you find an excellent personal injury attorney. These websites can provide information on attorneys in your area, including their areas of expertise and reviews from previous clients.
Bar Association Referrals
Most state bar associations offer referral services that can connect you with personal injury law attorneys. These services are a good starting point for finding potential attorneys.
Contact Potential Attorneys and Set Up Consultations
Once you have a list of potential attorneys, contact them and set up consultations. This will allow you to discuss your case and determine whether the attorney is a good fit for you.
During the consultation, ask about the attorney's experience and success rate in cases similar to yours. It would be best if you also asked about their fees and any potential costs or expenses associated with your case.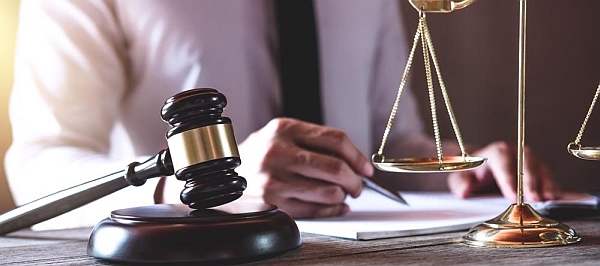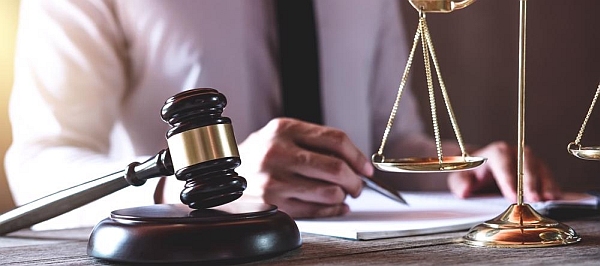 Evaluate Experience and Track Record
Personal injury cases can be complex and challenging, so working with an attorney with significant experience in this area of law is essential. An experienced personal injury attorney will have a deep understanding of the legal process and can provide valuable guidance and advice throughout your case.
An easy way to evaluate an attorney's experience is to look at their track record of success in cases similar to yours. Ask the attorney to give examples of cases they have handled and the outcomes they achieved. This can give you a good sense of their ability to represent you effectively.
Before hiring a personal injury attorney, it is essential to verify their credentials. Check to see if they are licensed to practice law in your state and whether they are in good standing with the state bar association.
Assess Communication and Availability
It is crucial to assess communication and availability when choosing a personal injury attorney. Below are some key factors to consider.
Importance of Communication and Availability
Your attorney should be easy to communicate with and available to answer your questions and concerns throughout your case. The lawyer should keep you informed of any updates or developments in your case and respond promptly to your calls and emails.
Communication Methods and Frequency
Ask your attorney about their preferred methods of communication and how frequently you can expect to hear from them. This can help ensure that you are both on the same page regarding communication expectations.
Availability for Meetings and Updates
Besides regular communication, it is vital to ensure your attorney is available for meetings and updates. Ask about their availability and how they prefer to schedule meetings or consultations.
Discuss Fees and Payment
Lawyers have different charges, so it is essential to discuss fees and payment structures with your personal injury attorney upfront.
Types of Fees 
There are many different types of fee structures that attorneys may use, including contingency fees, hourly rates, and flat fees. Most personal injury lawyers use a contingency fee. Ask your attorney about their fee structure and how charges will be calculated.
Importance of Discussing Fees Upfront
Discussing fees upfront can help ensure that there are no surprises later on in your case. Your attorney should provide you with a clear understanding of their fee structure and any potential costs or expenses associated with your case.
Potential Costs and Expenses
Besides attorney fees, there may be other costs and expenses associated with your personal injury case, such as filing fees, court costs, and expert witness fees. Your attorney should be transparent about these expenses and provide you with an estimate of what you can expect to pay.
How an Atlanta Personal Injury Lawyer Can Help
Any accident can potentially cause significant injury. So it is advisable to seek the services of a personal injury attorney, regardless of how straightforward you believe your case is.
Trying to navigate the complexities of a personal injury case on your own can be challenging. After seeking medical attention, you should talk to a personal injury lawyer in Atlanta, GA.
Our team of passionate attorneys at Bethune Law Firm will advise you on the best way forward and fight to win you maximum compensation. Call 1-800-INJURED to schedule a free consultation.