Accidents involving commercial vehicles can cause grave financial, emotional, and physical damage. The wide swinging turns tractor-trailers must make increase the likelihood of accidents if the driver is negligent.  Since 1997, Atlanta truck accident lawyer Terrence R. Bethune has been helping injured Georgians assert their rights under the law. If you were injured by a tractor-trailer that made a wide or dangerous turn, call our office to learn about your legal options.
Truck Accidents Kill And Injure Thousands Of Motorists
In the United States in 2012, nearly 4,000 people were killed and more than 100,000 people were injured in accidents involving large trucks, according to the National Highway Traffic Safety Administration. People who have been seriously injured or the families of people killed in a truck accident have legal rights that allow them to seek compensation in court.
Truck Accident Victims Have Legal Protection
Truck accident victims have the option of filing a lawsuit alleging negligence on the part of a truck driver who has violated the rules of the road. Generally, a truck accident victim alleging negligence must prove three elements:
The truck driver, trucking company or other defendant owed a duty to the plaintiff;
The defendant breached the duty; and
The defendant's actions were a cause of the plaintiff's injury.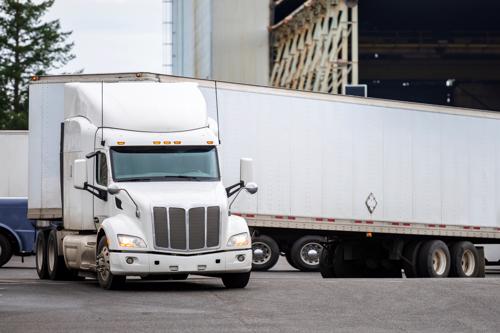 Truck drivers owe a duty to drive the same as a responsible person would in the same situation. If a truck driver makes an unreasonably wide or dangerous turn, he may have breached that duty, making him or his trucking company liable to people injured as a result of his negligence. Even if the truck driver did not know he was acting dangerously — perhaps as a result of inadequate training or driver fatigue — he or his employer may still be liable under Georgia law.
A plaintiff partly at fault for a truck accident is not completely barred from filing a lawsuit. In Georgia, as long as the plaintiff if 50 percent or less at fault for the accident, she may recover a portion of her damages.
Injuries May Be Compensable
People injured by a truck accident have two years from the date of the accident to file a lawsuit alleging negligence. If a plaintiff wins her negligence lawsuit she can be entitled to damages. Compensatory damages help truck accident victims recoup their losses including hospital bills, damage to their car, and lost wages. They can even compensate victims for the pain and suffering associated with the accident and its aftermath.
In certain cases where the defendant clearly acted with malice or a conscious disregard for the consequences of his actions, the plaintiff can recover punitive damages. If the accident involves the use of drugs or alcohol, punitive damages are not capped.
File Your Claim With Bethune Law Firm
Truck accident victims can suffer serious and costly injuries. Atlanta personal injury attorney Terrence R. Bethune helps truck accident victims recover money to which they are legally entitled and has been doing so since 1997. If you have been injured by a truck that made a negligent wide turn, contact The Law Office of Terrence R. Bethune by calling us now at 1-800-INJURED or visiting our contact page to schedule your free case evaluation.