Speeding is one of the leading causes of accidents in Georgia. If anyone should know that, it is people whose job is to drive professionally. If you have been hurt in a truck accident caused by speeding or unsafe driving, contact Atlanta car accident attorney Terrence R. Bethune. Since 1997, Attorney Terrence R. Bethune has helped Georgians injured in truck wrecks and other accidents, and he can help you too.
Speeding Trucks Can Kill
In 20016, the Federal Motor Carrier Safety Administration — the federal agency that regulates the trucking industry — conducted a study to determine the major causes of commercial motor vehicle accidents. It found that speeding or driving too fast for conditions was the cause of 23 percent of injury or fatal crashes involving large trucks. Truck drivers who drive unsafely can be held liable for the injuries they cause other motorists.
Truck Accident Victims Can Sue
People injured in an accident caused by a speeding or otherwise dangerously driven truck have a legal right to file suit in Georgia. Most of these lawsuits allege negligence on the part of the truck driver, and, to win, the plaintiff must prove that:
The defendant owed a duty to the plaintiff;
The defendant breached that duty when the driver sped or drove unreasonably; and
The breach caused the plaintiff's injuries.
All truck drivers owe a duty to other drivers to drive reasonably. Truck drivers who speed, drive too fast for conditions, or drive in an otherwise dangerous manner have likely breached that duty. Therefore, if that driver causes another motorist to be injured, the driver and his employer may be liable for damages.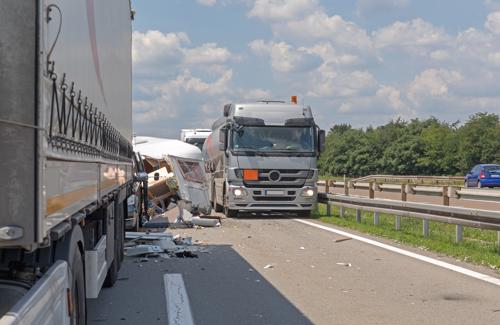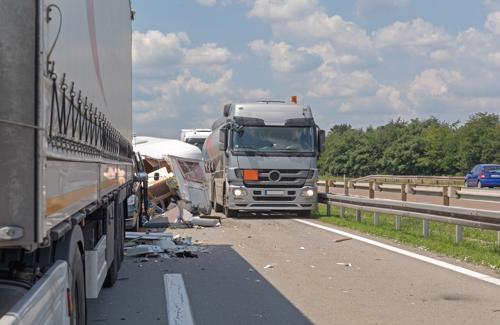 In an alternative to filing a traditional negligence lawsuit, the plaintiff may sue using a legal theory of liability called negligence per se. If the plaintiff can prove the defendant was speeding or violated another safety-related statute, Georgia law considers the defendant negligent as a matter of law. As long as the plaintiff can then prove that the driver's actions were a proximate cause of the plaintiff's injuries, the plaintiff is entitled to damages. Ask an experienced attorney in our office about the legal theories on which you may be able to bring your truck accident case.
Successful Plaintiffs Are Entitled To Damages
Plaintiffs who have won their truck accident lawsuits are entitled to damages that are designed to compensate for hospital bills, property damage, lost wages, emotional distress, and other injuries. In some cases, plaintiffs may also be able to collect punitive damages, which are intended to punish the defendant for, especially egregious behavior. If a truck driver was speeding because he was under the influence of drugs or alcohol, the punitive damages may not be capped by statute.
Contact Our Office to File Your Claim
Atlanta truck accident lawyer Terrence R. Bethune understands the hardships truck accident victims have endured. At the Law Office of Terrence R. Bethune, we have helped countless Georgians cope with their injuries and collect the money they deserve. If you have been injured in a truck accident caused by speeding or unsafe driving, call us now at 1-800-INJURED or fill out the contact form to schedule your free case evaluation.