Because of the weight of the vehicles, accidents involving trucks can be more severe than other accidents. Atlanta truck accident attorney Terrence R. Bethune has been litigating truck collision cases since 1997. If you have been injured in a truck accident that resulted from truck driver fatigue or some other kind of negligent truck driver conduct, call The Bethune Law Firm.
Georgia Truck Driver Hour Limitations
The Federal Motor Carrier Safety Administration (FMCSA) is the federal agency responsible for regulating the trucking industry. The FMCSA sets the rules with which trucking companies and truck drivers must comply. One of those rules is the number of hours a truck driver may drive in a given time period. Generally, the driver of a commercial motor vehicle cannot drive for more than 11 hours in a 14-hour time period. Driving for any longer than this may endanger other drivers on the road.
Filing a Negligence Lawsuit After a Truck Accident
If someone is injured in a tractor-trailer accident, he or she may file a lawsuit seeking compensation for their injuries. Most of the time, the lawsuit will allege negligence, but in some instances, it may allege violations of other laws. A negligence plaintiff must prove that: (1) The defendant owed the plaintiff a duty of care; (2) the defendant breached the duty; and (3) the plaintiff was injured as a result of the defendant's actions.
A truck driver has a duty to drive the same way a reasonable person would in the same situation. Violating rules that govern the number of hours a truck driver may work would constitute a breach of the reasonable person's duty. If that driver caused an accident that injured another person, the driver or his employer may be liable for the person's injuries.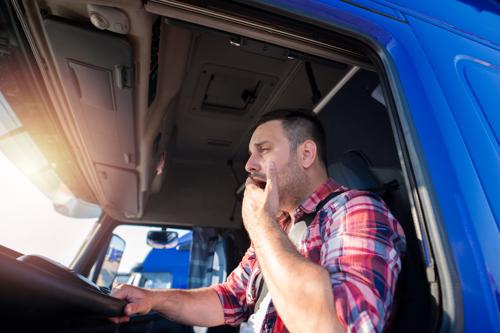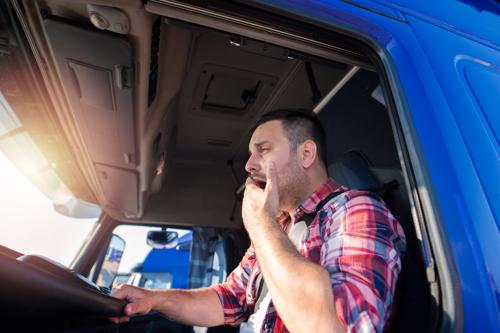 Even if a truck driver had not violated a regulation, he may have breached his duty if he were fatigued to a point that his driving skills were diminished. Although he might not have violated a written regulation, rule, or law, he would still have breached the duty he owed other drivers.
Trucking companies can also potentially be held liable for negligent hiring or a failure to provide adequate training in situations involving truck driver conduct leading to injury for others.
Damages You Can Recover After an Accident With a Truck
Victims of truck accidents who win their negligence lawsuits may collect damages to compensate them for hospital bills, damage to their vehicle, disfigurement, and emotional distress. In some cases the plaintiff may also be able to collect punitive damages. And in cases where the defendant was under the influence of drugs or alcohol, punitive damages in Georgia are not capped.
Generally, plaintiffs have two years from the time of the accident to file a negligence lawsuit. However, it is important for truck accident victims to contact an experienced attorney as soon as possible after the accident to ensure that necessary evidence is preserved.
Trust Complex Truck Accident Cases to an Experienced Attorney
Bringing a truck accident lawsuit is a complex endeavor best left to a qualified attorney. If you have been injured in an accident with a tractor-trailer, call Atlanta car accident lawyer Terrence R. Bethune, who has litigated truck accident and other personal injury cases since 1997. To schedule your free consultation, call (470) 709-0666 or visit our contact page.