State and federal laws limit the amount of cargo trucks can carry, and if an overloaded truck or tractor-trailer causes an accident, it can severely injure other drivers. Contact Atlanta truck accident attorney Terrence R. Bethune if you have been injured by an overloaded commercial vehicle. At The Bethune Law Firm, we have been helping injured clients since 1997 and can help get you the money you deserve.
Semi-Trucks Must Abide By Weight Limits
Commercial vehicles must comply with federal and state regulations that limit their weight capacity. In Georgia, five-axle vehicles — like the average tractor-trailer on Georgia highways — must generally weigh 80,000 pounds or fewer. Trucks that weigh more may pose a danger to other drivers on the road.
Proving Liability For An Overloaded Truck Accident
A person injured by an overloaded tractor-trailer has the legal right to file a negligence lawsuit that seeks compensation for the injuries sustained in the accident. A prevailing negligence plaintiff must prove:
The defendant owed the plaintiff a duty;
The defendant breached his or her duty; and
The plaintiff's injuries were caused, at least in part, by the defendant's actions.
Violating regulations that limit the weight capacity of a commercial vehicle could constitute a breach of the defendant's duty. Therefore, if the overloaded vehicle were involved in an accident that injured another person, the injured person would likely have a valid negligence claim.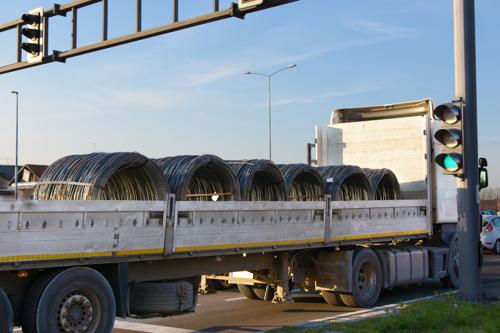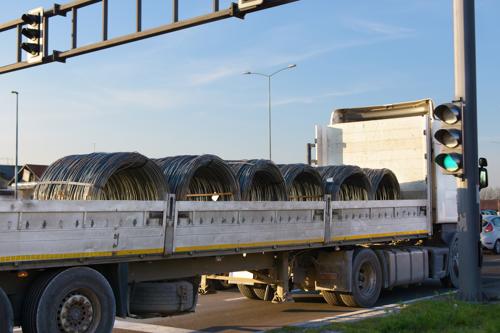 It is important for a person injured by an overloaded commercial vehicle to contact an experienced attorney, as litigating trucking accidents is not as straightforward as litigating car accidents. For instance, one or more parties may be responsible for the overloaded vehicle. Thus, the trucking company, the truck driver, and the people who loaded the vehicle may hold varying levels of responsibility.
Georgia follows the rule of modified comparative negligence. This rule states that even if a plaintiff is partly at fault for the accident, he may still collect a portion of his damages, provided that he was less than 50 percent responsible for the accident.
Truck Accident Victims Are Entitled to Compensatory Damages
Those injured by an overweight truck who file a successful lawsuit within two years of their injuries may collect compensatory economic and non-economic damages. Economic damages compensate for financial injury such as hospital bills, damage to one's car, and missed time from work. Noneconomic damages compensate for things like disfigurement and pain and suffering. In special circumstances, negligence plaintiffs may collect punitive damages, which are intended to punish defendants who have acted badly. In Georgia, punitive damages are not capped in cases arising from accidents that involve the use of drugs or alcohol.
We Can Litigate Your Truck Accident Case
Overloaded trucks can pose a significant danger to other drivers. If you have been injured by an overloaded commercial vehicle, you have rights. Atlanta car accident lawyer Terrence R. Bethune has worked since 1997 to protect the rights of injured Georgians. To put him to work to protect your rights, call (470) 709-0666 or fill out our online contact form.