A driver turning left in front of an oncoming motorcyclist must be sure that there is sufficient space to complete the turn. Carelessness on the part of the driver in this situation can cause a serious left-turn collision, and the injured motorcycle rider may be entitled to compensation under Georgia law. If you have been hurt in an Atlanta crash that involved a negligent left turn, motorcycle accident attorney Terrence R. Bethune can help you hold whoever caused your harm accountable.
Protect Your Right to Compensation After an Accident
Many left-turn collisions are caused by a driver who fails to yield the right of way. In recent years, there were between 50 and 80 motorcycle accidents annually in Fulton County caused by drivers who failed to yield. A rider injured in this type of crash may be able to recover damages by filing a negligence lawsuit. This requires proving four elements.
First, the defendant must have owed a duty to the plaintiff. Every person in Georgia is required to avoid engaging in conduct that poses an unreasonable risk of harming others. This is often called a duty of reasonable care. It means that each driver must operate his or her vehicle as an ordinary person would operate it in similar circumstances.
Once that element is established, the injured person must prove that the defendant breached his or her duty by failing to meet the appropriate standard of care. Any kind of behavior that exposes other people to needless danger may be considered a breach. For example, a driver who fails to check for an oncoming motorcycle before making a left turn likely would have breached the duty of care.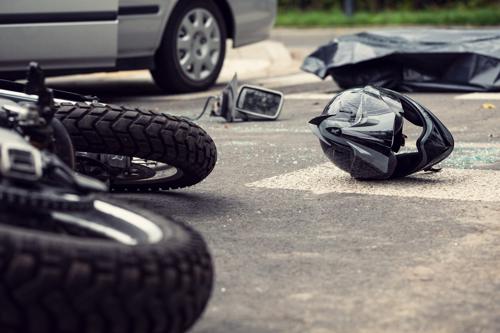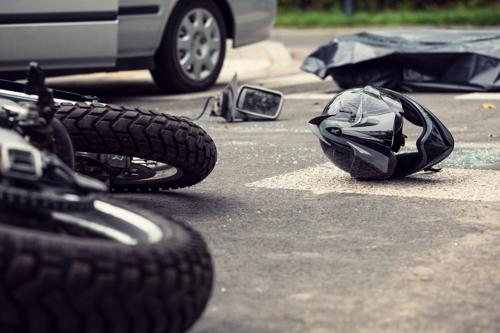 The third essential element of a negligence case is causation. To be held liable, the defendant must be the cause in fact, and the proximate cause of the victim's injuries. The defendant is a cause in fact of the accident if it would not have occurred without the breach. Meanwhile, the proximate cause can be thought of as a foreseeability issue. The defendant is a proximate cause of the injuries if they were a natural or probable result of a careless action, such as making a left turn without paying attention to oncoming traffic.
A victim who can successfully prove all of these elements, and that he or she sustained actual damages as a result, may be entitled to damages for any physical, emotional, and financial injuries. These can include lost wages, pain and suffering, medical expenses, and property damage to the motorcycle, among others. If a loved one of yours has died in a crash, you may be able to seek compensation for your tragic loss by filing a wrongful death action. Somewhat different types of damages may be available, such as burial and funeral costs, lost earning capacity, and loss of companionship.
File Your Claim With a Skilled Injury Lawyer
Since 1997, Georgia injury lawyer Terrence R. Bethune has been fighting for the rights of accident victims. If you were hurt by a driver who made a dangerous left turn, you may be entitled to compensation for the harm that you suffered. The Law Office of Terrence R. Bethune can tenaciously pursue the compensation you deserve. Call (470) 709-0666 or visit our contact page to schedule a free consultation.