Car accidents are one of the most common causes of injury and death in Georgia. However, not all of them are caused by driver negligence. Some can be referred to as seat belt and airbag accidents because they were caused by a faulty seatbelt or airbag. Knowledgeable car accident attorney Terrence R. Bethune can help you if you were hurt in an Atlanta car accident, no matter the cause. If a faulty seat belt or airbag caused your accident, you may be able to seek compensation from the entity responsible for your injuries.
Pursue Compensation for Seat Belt and Airbag Accidents
Depending on the circumstances of the case, motorists or passengers injured in a car accident have options when it comes to seeking compensation for harm caused by any culpable party.
If a person or company installed, repaired, or modified a seat belt or airbag that injured a driver or passenger, that company may be held liable for negligence. This is the same concept that applies in other car accident cases, such as failure to yield or speeding. Essentially, the injured person must prove that the defendant acted or failed to act in such a way that was unreasonable and endangered others.
If these actions legally and factually caused the victim's injuries, the defendant will be liable for compensating him or her. The injured person may collect money to offset the financial costs of the accident and compensate him or her for any emotional and physical harm.
Typically, people hurt by a defective airbag or seat belt can file a product liability case that alleges strict liability and negligence against the manufacturer, designer, or seller of the product. To prevail in such a case, the injured person must prove that the product was defective, the defect caused an injury, the product was substantially unchanged, and it was being used as intended.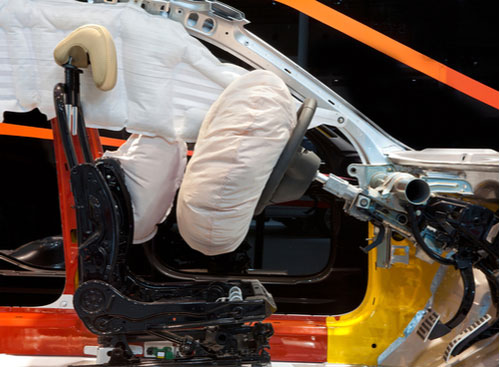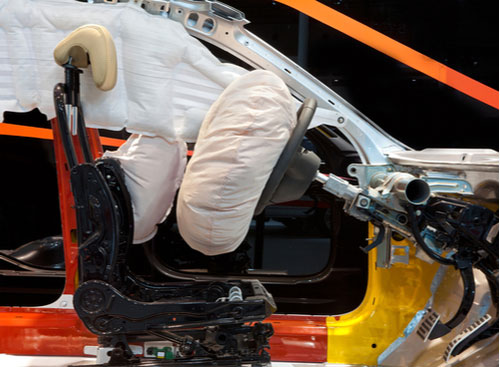 What constitutes a defect in the legal sense may differ from the term "defect" as used in everyday language. A defective airbag may have deployed during an accident, but it could have been too powerful or not powerful enough to help the occupant. Likewise, a seat belt or airbag that worked exactly as intended could still be defective if it was not accompanied by adequate warnings or instructions. In this sense, a legally sufficient defect is any condition that renders a product unreasonably dangerous.
As with a negligence case, victims who successfully prove the elements of their claim may be entitled to damages that reimburse them for their financial, psychological, and physical injuries. These include lost wages, medical bills, pain and suffering, and emotional distress.
Review Your Faulty Seatbelt or Airbag Case
The aftermath of a car accident presents many difficulties. From recovering physically to making ends meet, holding the responsible party accountable may not be at the forefront of your mind. Personal injury lawyer Terrence R. Bethune can use his experience helping injured individuals in the Atlanta area to discern who is responsible for your harm and seek the compensation you deserve, allowing you to focus on recovery. To see if he can help you, call 4048757800 or complete our online contact form.