Every day, many Georgia residents get injured while carrying out their day-to-day activities. Some of these injuries are severe and can cause permanent disability. Regrettably, an individual or entity's negligent actions may cause harm, leaving you with injuries. Contact an experienced Marietta personal injury lawyer today if you or your loved one has been injured due to another party's negligent actions or inactions.
Our seasoned personal injury lawyers at Bethune Law Firm can help you get the justice and settlement you are entitled to. We have an experienced legal team with a track record of securing favorable rulings in personal injury lawsuits. Contact us today to find out if you have a personal injury case.
At Bethune Law Firm, we offer free case reviews for personal injury claims. Our lawyers are ready to provide you with sound legal counsel to protect your rights. Call our personal injury firm today at 4048757800 to find out more about your legal options.
What Should I Do After an Injury?
Have you been involved in an accident in Marietta? Here are the steps you should follow after an injury:
Seek medical treatment
Your safety, health, and wellbeing are critical. Always seek medical treatment once you are involved in a personal injury. Call an ambulance if there are multiple casualties. Still, remember to keep a record of all treatments. This can come in handy when building a strong personal injury claim in Marietta, Georgia.
Take Photos/Video If You Can
Capture any pictures or videos of the accident scene if you have a camera or smartphone. Ensure you record evidence such as skid marks, vehicle damage, injuries, and relevant road signs.
Get the names and numbers of any witnesses
The details of witnesses of the accident are important. Make sure you get their information. An experienced Marietta personal injury lawyer can use witness statements to prove fault in your personal injury lawsuit.
Report the Incident
Call the police as soon as you are involved in a car crash in Georgia. The police will conduct investigations to find out what caused your vehicle accident and determine the at-fault parties. For workplace accidents, ensure you contact your supervisors right away.
Never Admit Fault
What you say after an accident may end up implicating you. Never admit fault after an accident. Choose your words very carefully. Don't apologize since this may be construed as an admission of fault.
Call a Personal Injury Lawyer!
If you are involved in a personal injury incident, reach out to Bethune Law Firm immediately. Throughout your personal injury case, we will help you by providing you with the best legal options from the best Marietta personal injury attorneys.
Why do I Need a Lawyer For an Injury Claim?
When you have been injured by another person's negligence our lawyers can help you recover compensation through their experience in:
Case Preparation / Filing a Lawsuit
At Bethune Law Firm, our seasoned personal injury lawyers can help you determine what led to your injuries as well as the at-fault parties. We will carry out comprehensive investigations to unearth the particulars of your personal injury case. Our legal team will also ensure that your personal injury case is filed in time.
Settlement Negotiation
Bethune Law Firm has dealt with many personal injury lawsuits over the years. We are experienced in settlement negotiations. Our experienced personal injury lawyers in Marietta can determine your claim's value and negotiate with insurance adjusters to get the best settlement.
Trial Preparation & Representation
Our legal team is ready to fight and protect your rights in court. We will hire investigators and experts to build a strong case. At Bethune Law Firm, we won't rest until you get a favorable verdict for your personal injury lawsuit.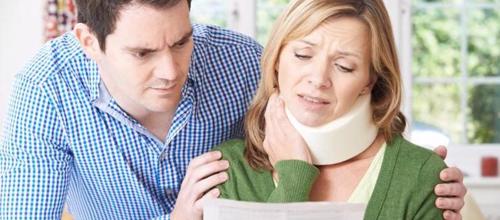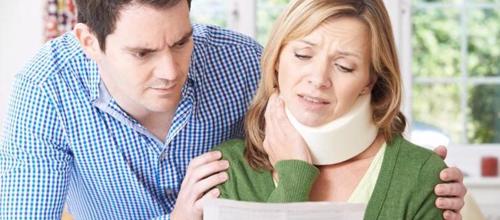 How is Liability Determined?
The state of Georgia is an at-fault state. This implies that there is a responsible party for every accident. Fault in personal injury cases helps to determine the amount of compensation payable to victims. It also helps attorneys resolve cases.
Georgia uses comparative negligence laws when determining liability for personal injury claims. Everyone involved in a crash is assigned a certain percentage of the blame. The at-fault driver may be liable for damages, including medical expenses and property damage. You may be entitled to compensation if your fault in a personal injury accident is less than 50%.
How Much Time Do I Have to File a Personal Injury Claim in Georgia?
In Georgia, you have two years from the date of injury to file a personal injury claim. You must file your claim before this time limit expires if you want to get the justice and compensation you deserve. At Bethune Law Firm, our team of Marietta personal injury lawyers can review your case and help you file your claim within this two-year deadline.
How Much Will a Marietta Personal Injury Lawyer Cost?
Many personal injury victims are hesitant to reach out to personal injury attorneys in Marietta due to fears of costly legal fees. At Bethune Law Firm, we operate on a contingency basis. You will only pay for our legal services once we win your case. Call us today to speak to one of our experienced Marietta personal injury attorneys.
Types of Personal Injury Cases We Handle at Bethune Law Firm
Our attorneys handle all types of personal injury claims, including:
Car Accidents
Vehicle collisions happen every day in Marietta, Georgia. You may sustain injuries due to the recklessness or negligence of another party.
Truck Accidents
Truck accidents cause more severe injuries compared to car accidents. You may sustain serious injuries such as traumatic brain injuries and paralysis when involved in a truck accident.
Wrongful Death
Car collisions, workplace accidents, medical malpractices, and defective products are some of the causes of wrongful deaths. Our experienced Marietta personal injury lawyers will gather relevant evidence to prove another party's recklessness or negligence caused your loved one's wrongful death.
Schedule Your Free Consultation Today
You should contact an experienced personal injury lawyer if you have been injured in an accident. At Bethune Law Firm, our experienced Marietta personal injury lawyers are ready to pursue parties liable for your injuries, including individuals, corporations, municipalities, manufacturers, and hospitals.
Bethune Law Firm will go above and beyond to protect your rights. We will get you the settlement you deserve for your personal injury case. Our legal team will do whatever it takes to secure the best compensation for you.
Reach out to us today at 4048757800 to schedule a free initial consultation. Our accomplished personal injury lawyers in Marietta will offer you sound legal counsel for your case. Get started now to get the compensation you are entitled to!