Personal injury cases cover a broad spectrum of cases, including animal bites, bicycle accidents, motor vehicle accidents, premises liability, medical malpractice, and product liability cases. A knowledgeable attorney can help you determine if your injuries fall under this category. If you or your loved one has sustained injuries after an accident, an experienced Decatur personal injury lawyer can help you recover damages.
If you believe that another party's negligence caused your injuries, you may have the legal right to seek compensation. Contacting a lawyer may be the best decision for your personal injury case. An experienced lawyer in Decatur can offer sound legal advice and options regarding your claim.
Call Bethune Law Firm today at 4048757800 to find out if you have a case. Our legal team will provide you with the best course of action for your case. Reach out to us for a free initial consultation. We have been helping Georgia's personal injury victims for the past 20 years.
What Should I Do After an Injury?
After an injury, it's normal for one to feel confused and overwhelmed. It would help if you remained calm after an injury. Here are some actions that you should take after an injury:
Get Medical Treatment If Needed
Even if you don't spot any visible injuries, you should still get medical treatment. Some effects of your accident may show up a day or two later. Remember to keep medical records of your treatment. They can help build a strong personal injury case in Decatur, Georgia.
Take Photos/Video If You Can
Use your smartphone to take pictures and videos of the scene and your injuries. Take as many photos and videos as possible to help your lawyers build a strong case.
Get the names and numbers of any witnesses
It's hard to get a hold of eyewitnesses once they leave the scene. Please make sure you get their contact details before they leave. Your Decatur personal injury lawyer can call them to the stand to provide their account of the accident.
Report the Incident
Contact the police and emergency medical teams in the event of a motor vehicle accident. For a work-related accident, inform your supervisor immediately.
Never Admit Fault
One clumsy mistake that personal injury victims make is admitting fault. Never admit fault after an accident. Be careful about what you say after sustaining injuries.
Call a Personal Injury Lawyer!
Contact Bethune Law Firm immediately after your accident. Personal injury cases can be complicated. Don't hesitate to reach out to us. You don't pay any dime for our legal services until we win your case.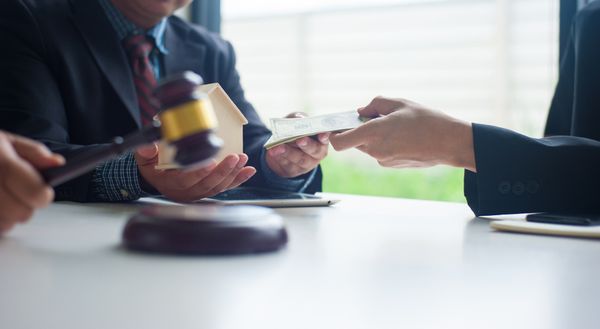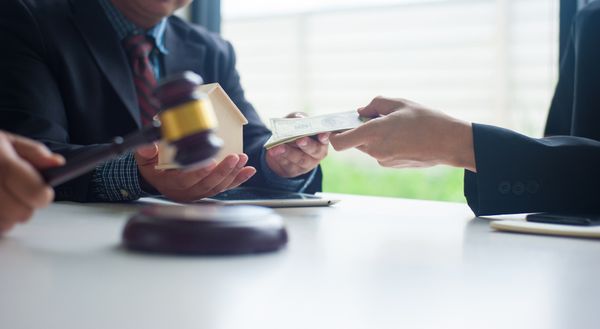 Why do I Need a Lawyer?
Your Decatur personal injury attorney is on the front line of your fight for the best compensation. Here's why you should hire Bethune Law Firm for your personal injury case in Decatur, GA:
Case Preparation / Filing a Lawsuit
Our legal team will first assess your case to come up with the best legal options. We will investigate the accident scene, evaluate the extent of your injuries, question eyewitnesses, review photos, work with accident reconstruction experts, and consult medical experts. Our lawyers are also ready to file a lawsuit if the insurer offers a lowball amount or denies your claim.
Settlement Negotiation
At Bethune Law Firm, we will send a demand letter to the insurer, making a case for your damages. We will handle settlement negotiations on your behalf to ensure you get a fair settlement.
Trial Preparation & Representation
If a case can't be agreed upon out of court, it goes before a judge and jury. Our experienced Decatur personal injury lawyers will argue your case. We will interview expert witnesses to prove that the defendant's negligent actions led to your damages.
What Type of Damages Can I Recover?
In Georgia, there are no caps on the amount of compensation you can receive for economic and non-economic damages. Here are the types of damages you can receive for a personal injury claim:
Economic Damages
They are easily calculable since they are documented in receipts or invoices. They include lost wages, medical bills, lost benefits, and property damage.
Non-Economic Damages
These subjective losses are harder to put a price tag on. They include inconvenience, emotional distress, stress, loss of companionship, pain and suffering, and loss of consortium.
Punitive Damages
These damages don't apply to all personal injury claims. They are awarded under certain circumstances like a drunk driving wreck. Punitive damages aim to punish the defendant for their reckless actions. In Georgia, a $250,000.00 cap exists for punitive damages.
How is Liability Determined?
The state of Georgia is an at-fault state. It applies a modified comparative negligence clause when determining fault. Every party involved in a personal injury claim is assigned a percentage of fault. If your fault is more than 50%, you lose your right to seek compensation for damages.
To prove liability in a Decatur personal injury case, a plaintiff must establish these key elements:
Duty of Care
This term refers to the legal obligation that any party should provide to another party. For instance, a shopping mall is legally obligated to offer a safe environment for its customers.
Breach of Duty of Care
When a party breaches their duty of care, they create the potential for blame in an accident. For instance, a driver who texts behind the wheel breaches the duty of care to other road users.
Causation
A seasoned Decatur personal injury lawyer should prove the correlation between your injuries and the defendant's negligence. Bethune Law Firm will prove that the defendant's negligence caused your injuries. For instance, running a red light, which causes a pedestrian accident, may lead to bodily harm.
Damages
This final element involves proving the plaintiff's damages. Actual bodily harm, pain and suffering, priority damage, and lost income are damages a plaintiff may suffer after an accident.
How Much Time Do I Have to File a Personal Injury Claim in Georgia?
When filing your personal injury claim, always make sure you do so before the deadline. In Georgia, you have two years to file your personal injury claim. If you wait too long to file your claim, you may not be able to pursue any settlement for your injuries.
How Much Will a Decatur Personal Injury Lawyer Cost?
At Bethune Law Firm, we don't charge hourly rates or any upfront fees for personal injury cases. We operate on a contingency fee basis. This implies that we only get paid once we win your case.
Contact Bethune Law Firm Now for a Free Consultation
If you or your loved one has been injured in any type of accident, call 4048757800 to speak to an experienced Decatur personal injury attorney. Our legal team will tirelessly pursue all negligent parties responsible for your damages. This may include individuals, insurance providers, municipalities, manufacturers, or health care providers.
Regardless of who is responsible for your injuries, it would be best if you consider reaching out to a lawyer to discuss your legal options. There may be multiple parties responsible for your damages. At Bethune Law Firm, we will build a strong personal injury case to hold everyone accountable for their actions.
Contact us today to schedule your initial consultation. Our contingency fee system allows you to enjoy superior legal services without paying any fees. Don't wait too long before filing your claim. You risk losing out on compensation.