T-bone accidents can seriously injure drivers and passengers because when they occur, the full force of one car is transferred into the other. A person injured in a T-bone accident caused by someone else's careless conduct has the right to file a lawsuit to collect compensation for his or her injuries. If you have been harmed in a T-bone accident, Atlanta car accident lawyer Terrence R. Bethune can evaluate your case for free and inform you of your legal options.
T-Bone Crashes Can Be the Result of Negligence
Intersections are especially dangerous parts of the road. In the past few years, nearly 60 percent of all car crashes in Georgia have happened at intersections, according to the Georgia Department of Public Health. Many intersection crashes happen when a person runs a red light, fails to yield the right of way before making a turn, or disregards a stop sign, which can cause serious T-bone accidents. These accidents might subject a driver or passenger to the full force of the accident, causing serious injury or even death.
Proving Fault for a T-Bone Accident
A person injured in a T-bone accident can seek compensation for his injuries by filing a negligence claim against the person responsible for the accident. To prevail in a negligence case, the plaintiff needs to prove:
The defendant owed a duty to the plaintiff;
The defendant breached this duty; and
The defendant's actions were a cause of the plaintiff's injuries.
Georgia law imposes a duty on all drivers in the state to drive in the same manner that a reasonable person would under the same or similar circumstances. For example, this means that a driver who runs a red light, fails to yield the right of way before making a turn, or disregards a stop sign has generally breached this "reasonable person" duty. If the driver's actions cause an injury accident, the driver can be held liable for the injuries he caused.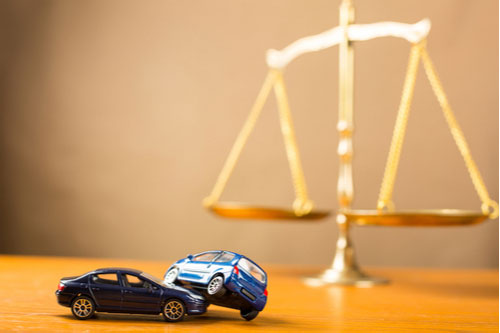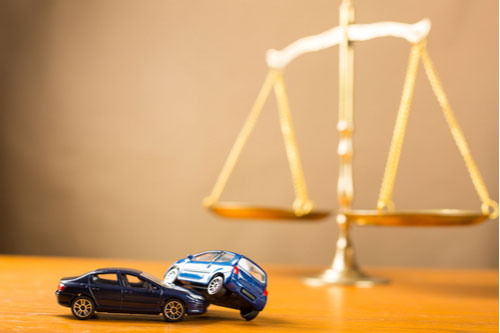 In addition to or in the alternative to simple negligence, a person injured in a Georgia T-bone accident may plead negligence per se. This is most helpful if the defendant violated a safety-related statute, such as one requiring drivers to stop at red lights or stop signs, and caused an accident as a result. Under these circumstances, the plaintiff then must then prove that her injuries were proximately caused by the defendant's actions — the third element above.
T-Bone Accident Victims May Seek Damages
A person who brings a successful negligence lawsuit can collect damages from the defendant to cover physical, financial, and emotional injuries. The jury can award compensatory damages to reimburse the victim for things like past and future lost wages, medical bills, and car damage. Psychological injuries such as pain and suffering or emotional distress are also compensable.
In addition, some plaintiffs may be able to collect punitive damages, which are intended to punish defendants for particularly egregious behavior. In many cases punitive damages are capped in Georgia; however, a lawsuit resulting from an accident involving drugs or alcohol is exempted from the statutory punitive damages cap.
Contact an Atlanta T-Bone Accident Lawyer Today
Victims of T-bone accidents may have a long road to recovery, but Georgia law allows those injured by negligent drivers to seek compensation. If you have been injured in a T-bone accident, Atlanta car accident attorney Terrence R. Bethune can help you get the money you deserve and start recovering from your injuries. Call 4048757800 or fill out the contact form to schedule a free and confidential case evaluation.